I have finally found one of the most powerful, and visually appealing speakers I have ever seen to date, and I gave it a spin. It performed wonderfully, and I am impressed.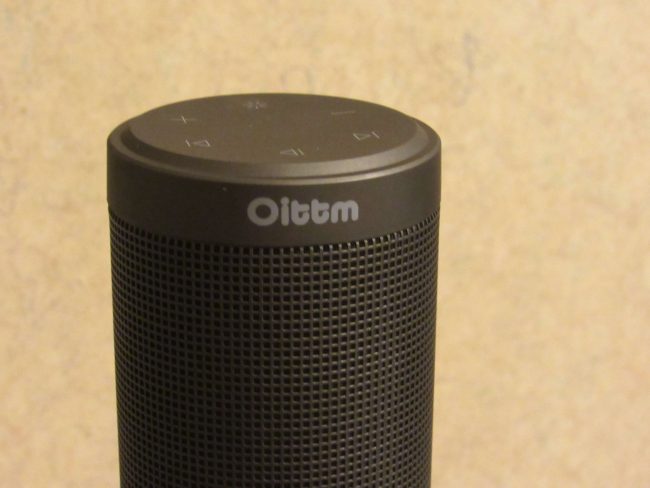 I notice that so many Bluetooth speakers seem to stop short when it comes to providing the full experience we desire. What I mean by this is some focus on a pretty package but forget to add power, others make very large constructions with only a single speaker, which lacks the dynamic highs and lows needed to reproduce our favorite tunes. Others rely on gimmicks that are cute and all but sound horrible. (Like, underwater listening).
The Oittm is different. They combine all the right things into one case and it is powerful.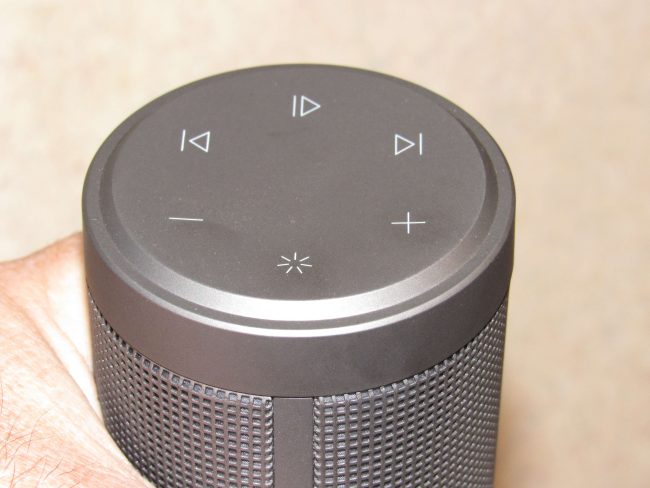 The moment you turn this speaker on, and hear the voice informing you that you have turned it on, to the bright array of lights that follow, you know you're in for something special. And once the music comes on, it is confirmed. This speaker is amazing.
I played a tune with powerful highs and lows, and Oittm nailed it. What's more, it did so with style.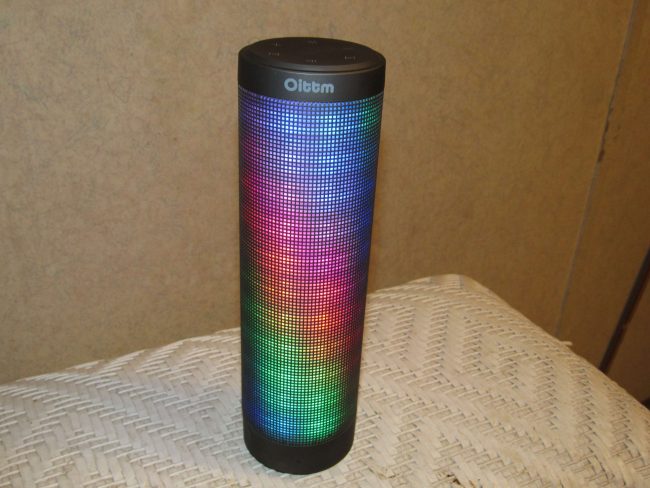 Most speakers lay down on the table. They take up valuable space on a sometimes otherwise crowded desktop. The Oittm Realsound Bluetooth speaker stands tall and provides 360 degrees, pulsating sound with a light show to boot. And, that's not all.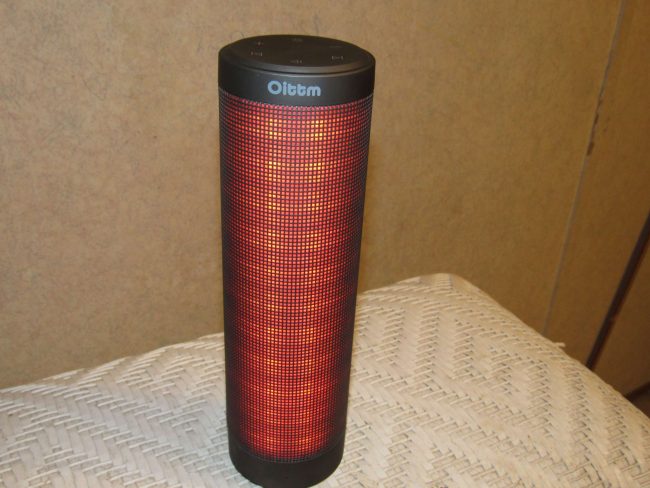 There are 6 visual modes depending upon your preference. One keeps time with the music and looks best when the sound it turned all the way up. Another does much the same, but the lights bounce in time to the music without regard for the volume. The remainder of the 6 visual displays vary in appearance and are not times to the music in any way, yet still provide a very pleasant effect.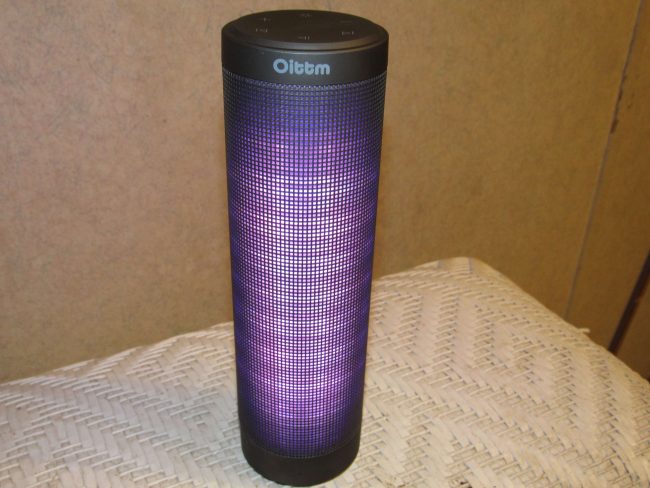 On top, the controls allow you to quickly change just about everything. These are not buttons like many devices, but simply places where touching alone controls the action. These controls include volume up and down, visual display controls, forward, reverse and play.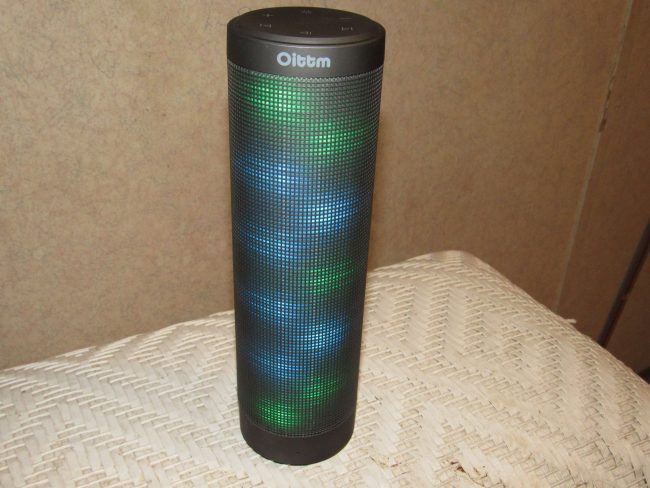 On the bottom is the power on off, which is a true button, along with the mic and the charging port. There is even an aux cable connection for those who do not have or choose not to use Bluetooth.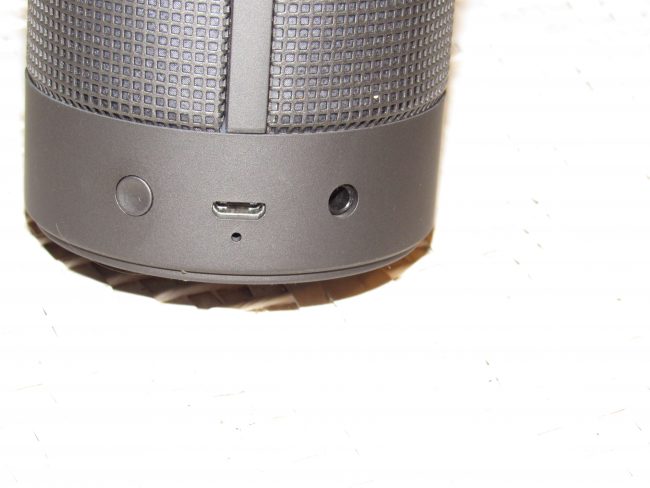 Check out this speaker in action in this video:
To date, the Realsound Oittm speaker has two other things that make them stand apart from everyone else. A 10-hour battery life, along with two 8W speakers. This means not only will your new Bluetooth speaker sound more amazing than everyone else, but it also means that when theirs are needing to be recharged, you're still kicking out the tunes.
There are so many other things to say about this amazing, powerful speaker but, I will leave a little for you to discover. Be the party, buy the Oittm Realsound Pulsing Bluetooth speaker today.
Disclaimer: Oittm provided me with their Realsound Bluetooth speaker to review. All opinions are 100% mine and mine alone.