We are influencers and brand affiliates.  This post contains affiliate links, most which go to Amazon and are Geo-Affiliate links to nearest Amazon store.
In this article I will be giving a brief review of the iRulu V3 smartphone. I'll be going over the system specifications as well as performance. The V3 is the newest smartphone from iRulu and it is a monster. It comes unlocked, which is very beneficial if you can't afford to be on an actual plan, or if you just don't like being on one. However, it'll only run on AT&T or T-Mobile networks in the USA. It runs Android 5.1 and comes with a 6.5″ screen, which is just absolutely gigantic and completely unnecessary.
The V3's screen runs 1280 x 720 on it's 6.5″ HD IPS screen. It has a a 1.2 GHz Qualcomm Snapdragon Quad Core A53 processor and can be bought in two different versions: the High Version comes with 2 GB RAM/16 GB ROM and the Low Version comes with 1 GB RAM/8 GB ROM. The storage can also be bumped all the way up to 32 GB. As with the memory, the High Version comes with a 5 MP front camera and a 13 MP rear camera and the Low Version comes with a 2 MP front camera and a 8 MP rear camera. It boasts a relatively odd feature in supporting two different SIM cards but only one memory card slot.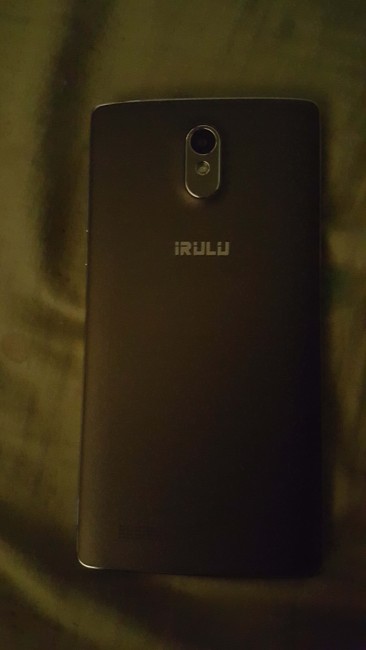 As far as performance goes, it runs very well for being stock Android 5.1. Considering it's only around $150 at time of this writing, you can't get much better for the price. While playing a handful of games on it, there was little lag issues and no dropped frames. While watching videos, the picture looked very nice and the speakers on it are more than adequate. Everything is fairly easy to navigate, however, if you are use to the version of Android after the networks have gotten their hands on it, you might need a brief introduction in trying to navigate it's features like I did. The case is structurally sound with a removable back and metal edges.
The iRulu V3 is a very nice phone. It's not super fast and it doesn't have the best specs but it does hold its own. The screen size is absurd. 6.5″ is way too large for a phone. Now, you can tell me all day how it's actually a "phablet" and I guess you'd be correct but it does not have nearly the type of firepower a "phablet" should have. At $189.99 I'd rather see a smaller screen, around 5″ – 5.5″, and a better processor instead of what we have hear. The fact that it comes unlocked is fantastic. Unfortunately, at this present time, it is only capable of running off the AT&T or T-Mobile networks. Hopefully, down the line, they'll be able to have it be supported on more than those two networks. Another thing I'm weary of is the two different SIM card slots. One is a regular SIM slot that is 4G capable. The other is a micro SIM slot that is only 2G capable. Look, I'm sorry, but why anyone would need a 2G slot is beyond me. I'd rather see an additional memory card slot. At the very least it would be more beneficial to the user.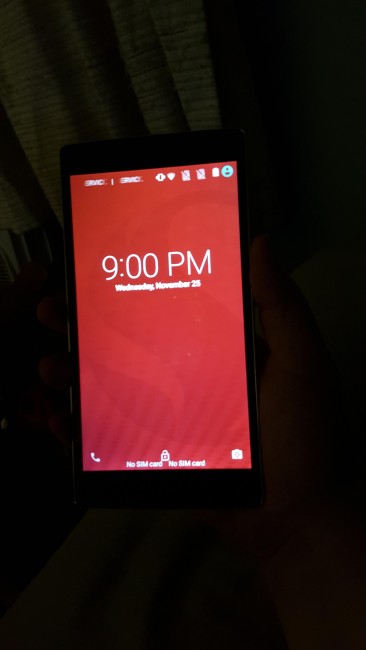 All-in-all I would the say the iRulu V3 is a middle-of-the-line phone at a better-than-average-price. The huge screen and the simplistic navigation features (once you figure out how to navigate the phone, it is quite easy) make this a no-brainer for the holiday season. It's not the best, but if you like showing off giant phones, this phone is for you. Just don't expect too many "oooh" and "aaah" reactions.
We are influencers and brand affiliates.  This post contains affiliate links, most which go to Amazon and are Geo-Affiliate links to nearest Amazon store.
I'm 28 and currently living in upstate New York. I'm an amateur review writer, mostly for movies, and I'm looking to take it to the next level.