For someone such as myself, I really want to make sure that I have the most comfort as possible when typing up all of these articles that I do. Being able to make sure that my wrists are in the best position for me is crucial so that I don't find myself in some sort of pain or exhaustion of my wrists after hours of being at my desk. For anyone at their office, home or college & university, being able to type for an extended period of time is most of the time necessary so making sure you are comfortable is critical to any of those situations. The Kinesis Freestyle2 is a keyboard that is going to make certain that you are comfortable in any of the situations mentioned above.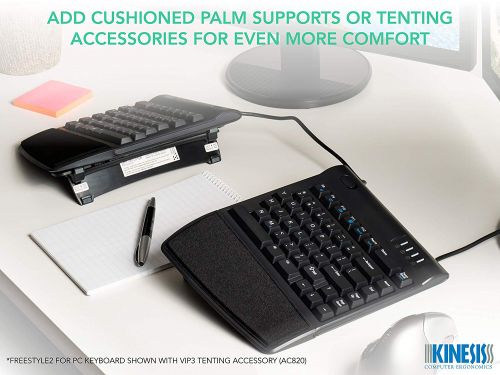 First off, this keyboard is very different from most keyboards out on the market by giving you the ability to separate the keyboard into two sections as far as 9 inches apart which will help you have the most comfortable position as possible for your wrists to be placed. When separated, each keyboard is able to be adjusted by using a split, splay and tenting to give customizable comfort on each side of the keyboard. This is a real game changer when it comes to typing for extended periods of time for those like myself who work on articles throughout the week as well as those in college working on those dreaded ten-page reports.
I highly recommend picking up the Kinesis Freestyle2 to help maximize your level of comfort no matter the position that you need because when it comes to typing, comfort is absolutely necessary to make certain you get those important reports finished in a timely manner.
Product Features:
AWARD-WINNING SPLIT DESIGN: Unlike fixed ergonomic keyboards, the Freestyle2 allows you to rotate and separate the key modules up to 9″ to achieve natural hand, wrist and forearm positions for your specific body type and preferences.

STANDARD WINDOWS LAYOUT: The Freestyle2 for PC features a standard Windows layout with hotkeys like Cut, Copy, Paste, multimedia keys, and an embedded numeric 10-key to boost your productivity.

LOW-FORCE KEY SWITCHES: The Freestyle2 uses a custom membrane key switch that features a low-activation force and tactile feedback to reduce finger fatigue, impact, and strain.

WHAT'S IN THE BOX: Freestyle2 USB Wired keyboard with a standard Windows Layout, 9″ linking cable, detachable pivot tether for adjustable splay, and Quick Start Guide.

PLUG-AND-PLAY: Windows 7-10, Linux, and Chrome. No software or special drivers required.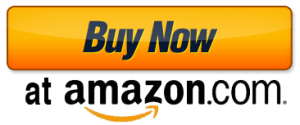 I've been writing and covering many forms of entertainment such as comedy shows, and arcade bars as well as reviewing video games and more for the past decade. I love to write and I am blessed to be able to have the opportunities that I have had in the entertainment and technology fields.