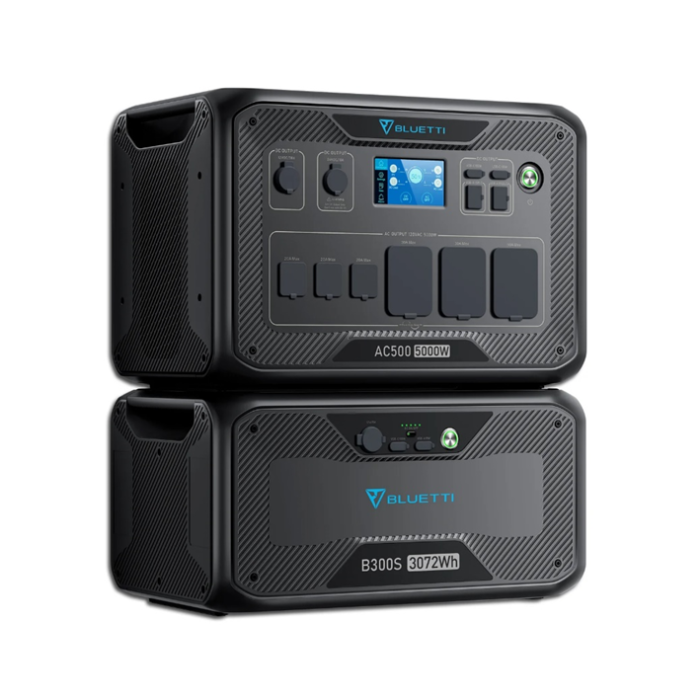 Do you often have electrical problems in your home? An expandable power system will be the perfect solution for unexpected power outages
Power stations are becoming increasingly popular with people who travel often, so many people use them not only for travel but also for use inside the home in the event of an electrical problem, so it's one of the best ways to keep your devices running no matter where you are. They are easy to charge and usually work quietly compared to most gasoline-powered generators.
So, there is something that is even better than a conventional power station, I mean the expandable power system, basically, it is a power station with the difference that you can add more batteries to increase the power, allowing you to connect high-consumption devices without worries. I want to make it clear that an expandable power system isn't exactly cheap, batteries are expensive, but it's a good investment if you consider that the performance is incredibly high, you wouldn't be able to get the power with a conventional power station.
The BLUETTI AC500 + B300S is undoubtedly one of the best expandable power systems. All these facts offer you a performance never seen before. It includes an additional battery that will help increase the power, so you can connect almost any device (including high-consumption electrical appliances). Next, discover the most interesting features of this product.
Expandable Power System Features
The BLUETTI AC500 is an expandable power system that delivers incredible 5,000W performance, so you could practically use this as a power station and get amazing performance. Although it is designed to be used at home, this will definitely give you great results during trips (beach, camping, snow, and more). This expandable power system can work in temperatures as cold as -4°F or hot temperatures as 104°F. All I mentioned above are just a few of the features that this expandable power system can offer.
Expandable capacity up to 18,432 Wh
The most impressive feature of the BLUETTI AC500 expandable power system is that it can expand the power to get an incredible performance of up to 18,432 Wh which is an incredibly high amount of energy, this means that you will be able to use all kinds of appliances without any limitations. To increase power and performance you can add BLUETTI B300S batteries, each offering an incredible increase of 3,072Wh. This means that 6 batteries offer you an increase of 18,432 Wh. The BLUETTI AC500 expandable power system includes a B300S battery so you can get better performance and know the benefits of connecting more batteries. Remember that you can buy more batteries from the official BLUETTI store. Connecting more batteries will allow you to have enough power for days in your home, so, this is very surprising.
LiFePO4 +3500 cycle battery
All materials used in the BLUETTI AC500 are of the highest quality to ensure long service life. The battery is one of the most impressive aspects, the LifePO4 battery is designed to have a long life of +3500 cycles, which means you will have enough power for years. Best of all, after using the +3500 cycles you can use the rest with 80% of the battery capacity which is very useful if you consider that this expandable power system has a nominal power of 5,000W. Something important to know and that the AC500 is backed by a 4-year warranty, which is much better compared to other brands that offer 2 years warranty. This expandable power system will give you great performance for more than 7 years.
Fast charging and multiple ports
To recharge the BLUETTI AC500 you can do it in 6 ways. You can use an AC adapter, a power generator, solar panels up to 3000W, charge it from a DC port, and lead-acid batteries. You can also use dual charging to increase speed, so you can 2 AC adapters to increase charging time. You can also use an AC adapter and solar panels. Moreover, this expandable power system offers you the same features as a power station, so you can find AC, USB-A, USB Type-C 100W ports, DC port, so you will have great performance no matter where you are. You can monitor performance from the LED display or the BLETTITI app.
You can get the AC500 from the official BLUETTI store
My name is Joel! I love to read, I go to university like most people my age.
In my free time I usually train boxing, I love music, I also know how to play the guitar and the harmonica.