We are influencers and brand affiliates.  This post contains affiliate links, most which go to Amazon and are Geo-Affiliate links to nearest Amazon store.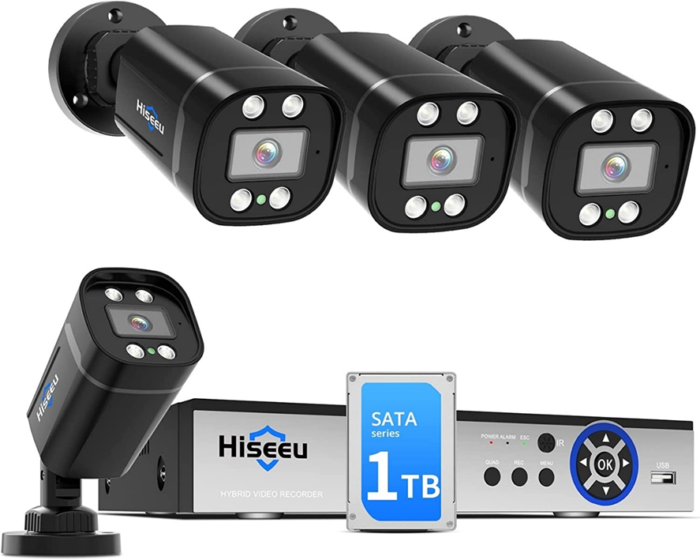 Do you feel insecure in your home at night? Decreases the chances of theft with good quality security cameras
Robberies have increased considerably in recent years, so many people do not even feel safe in their own homes. Regardless of where you live, you may want to keep your home under the best surveillance, so buying security cameras is something almost indispensable in homes. Some cameras allow you to see in real-time what's going on outside your home, so this could help you spot potential threats like criminals or strangers, which could give you enough time to call the police at home if you notice strange behavior.
There are different types of cameras, so often people don't know which camera to choose. Some cameras are not designed to work outside the home, I mean they cannot withstand rain or high and low temperatures. Another important aspect that you should consider is storage, some wireless cameras work only with cloud storage, which can be great if you think about it, but you will have to pay every month a subscription, in addition in most cases, it is necessary to depend on a stable internet connection. Wired cameras look older, but they are much more reliable than wireless cameras.
The Hiseeu security cameras are one of the best options to consider if you want to keep your home monitored 24/7, in case a stranger is near your house, or if unfortunately, a theft occurs. These cameras are not very expensive compared to other brands. Next, discover the most interesting features of this product.
Features of Hiseeu security cameras
One of the main features of these cameras is that despite costing less than $200, it offers an impressive 1080p image quality, which is enough to get a sharp video recording, so regardless of the weather you will get a high-quality image quality. 4 security cameras are included which you can install almost anywhere in the home, no matter if it usually rains frequently in your city, these cameras are designed to withstand any type of weather (rain, sun, snow, and more). It is even possible to get an image in 2560×1920 resolution, which is much sharper compared to other brands.
As you know, these cameras work with cable, which may seem a bit old to some people. You don't need to worry about performance, Hiseeu security cameras are equipped with advanced technology to improve performance. These cameras can record at night without any problem, which is of great help in detecting thieves or suspects. As I mentioned earlier these security cameras can recognize people thanks to face detection technology. These cameras are good enough for you to get a clear video at a distance of up to 60 feet.
Many security cameras work with cloud storage, so in most cases, it is necessary to pay a monthly subscription to access the recordings. You don't have to worry if you don't have an internet connection, the Hiseeu security cameras include a 1TB hard drive which is enough for you to save all the recordings without worrying about the remaining storage. Hiseeu uses advanced technology to save up to 50% of space. Best of all, you can watch the recordings in real time from a monitor or television. You can also watch the recordings in real time from your cell phone, you just need to connect the hard drive to the internet (an ethernet cable is needed). Finally, 12 months warranty is included, so if you have any questions, you just must contact customer service.
You can buy this item here on Amazon
We are influencers and brand affiliates.  This post contains affiliate links, most which go to Amazon and are Geo-Affiliate links to nearest Amazon store.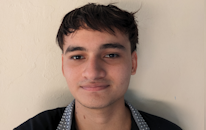 My name is Joel! I love to read, I go to university like most people my age.
In my free time I usually train boxing, I love music, I also know how to play the guitar and the harmonica.