So my check engine light came on again this year and my 2008 model car was just serviced a few months ago.  I talked with some co-workers and buddies who all recommended I get an ODB2 scanner for my car to find out what the error code means and see if I could clear it as sometimes there is a sensor error that can be cleared and there may not really be a problem.  So I figured what the heck and I bought the ODB2 scanner choosing the Kobra OBD2 Scanner on Amazon which had over 2700 ratings and claimed to have a database of over 3000 code definitions as well as support any car model and most apps that support ODB readers.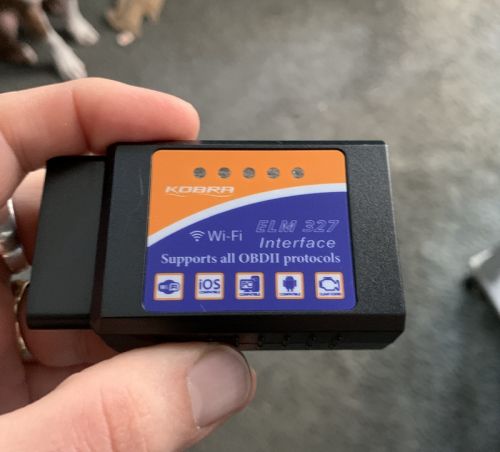 So, as with most ODB2 readers you usually have 2 options (Wi-Fi) or Bluetooth to connect the device to your phone mobile app so it can read the information being presented from your car to the ODB2 reader.  I will get into the app in a second but first you locate your OBD-II port in your car.  If you have an auto insurance plan where you have to put in an ODB-II reader to track your driving and reduce rates you will have to temporarily remove it to install your OBD-II scanner.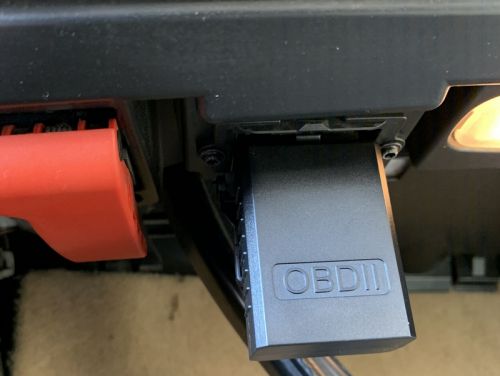 Once it is installed in the car it should get power and be able to connect to your phone.  This particular model I was using Wi-Fi, so you have to make your phone connect to your ODB2 reader via Wi-Fi by going into your Wi-Fi settings and selecting it.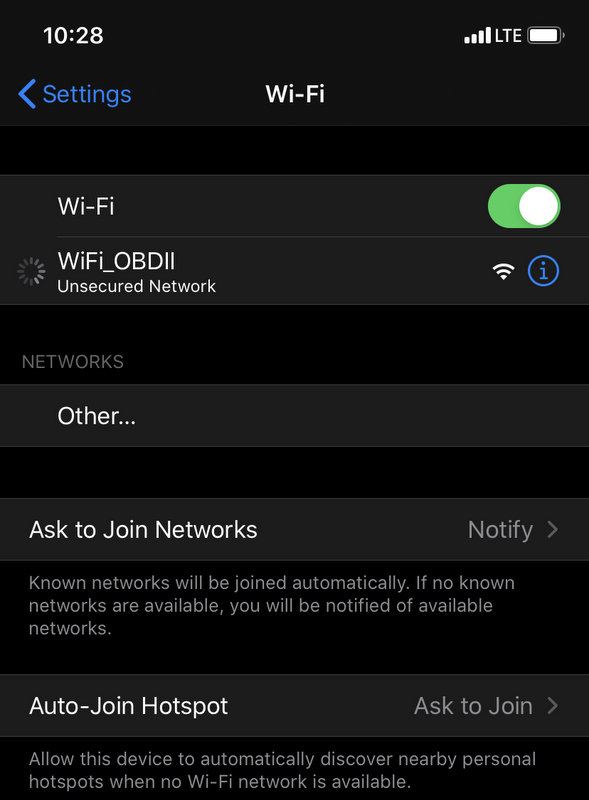 Now I only used this Kobra oBD-II reader with one car, but the product page says this ELM327 WIFI Scanner and Car Scan Tool retrieves both generic, as well as car manufacturer-specific Diagnostic Trouble Codes (DTC) and supports all car models from 1996 – 2016, I haven't checked it with any newer car models, interesting how it cuts off in 2016 however.  This Kobra ODB Scanner claims it can support a variety of mobile apps including OBD Fusion, DashCommand, Torque app, OBD Link, ScanMaster Lite, OBD Car Doctor and many more totally free or paid apps on the Apple Store, Google Play Store but this turns out to be a false claim and must have been an old claim.
I found that most ODB-2 apps only work if you buy "their" OBD-2 scanners, most would not even recognize or allow this device to connect including Garage Pro, FIXD, AutoDoctor, Torque…etc.  None of them worked except Car Scanner ELM ODB-2 for me on iOS Store.  Other apps may work, but you will find most expect Bluetooth and not Wi-Fi connected ODB-II scanners.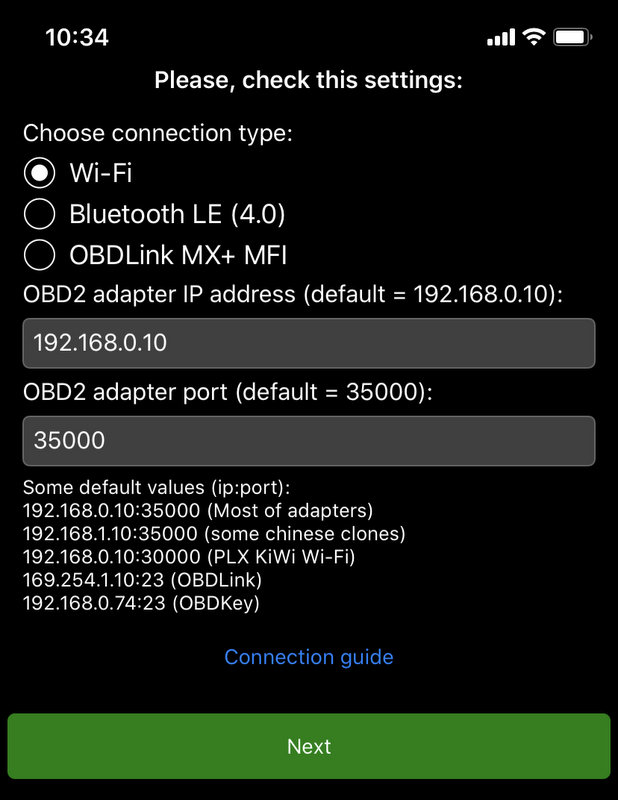 This app lets you choose Wi-Fi, as I mentioned, most require Bluetooth and all default IP/ports worked fine if you connect to the Kobra OBD-2 Scanner via Wi-Fi first.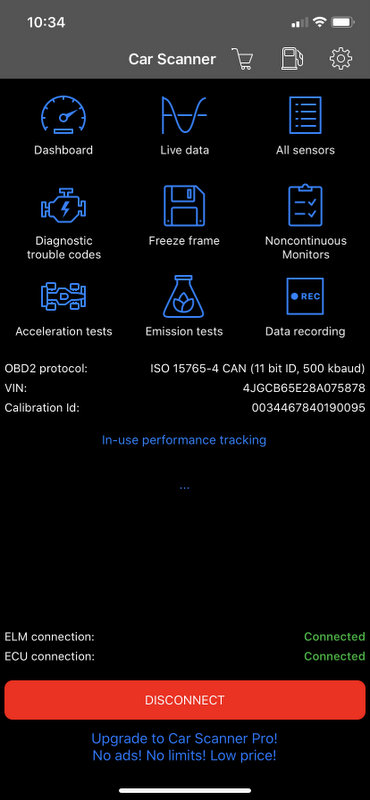 After connecting to your ODB-2 Scanner with your Car Scanner Pro app, you have your options like Dashboard, Live Data, All Sensors and in this case, Diagnostic trouble codes because I was trying to find out why my check engine light was on.  Before we get to the codes themselves, I will show you some of the other dashboards.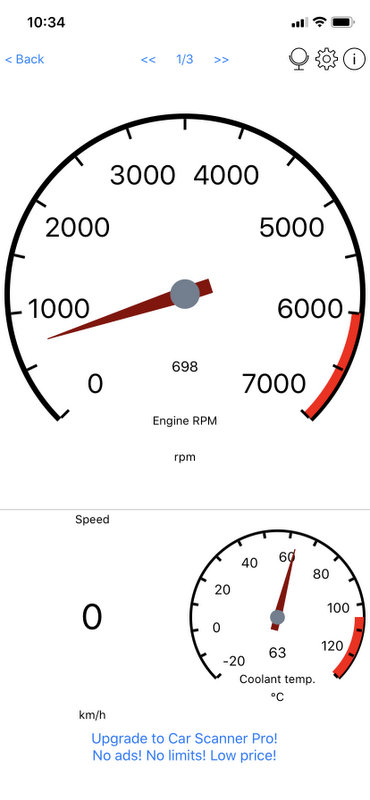 Get real time reading of your engine RPM, Speed and Temperature.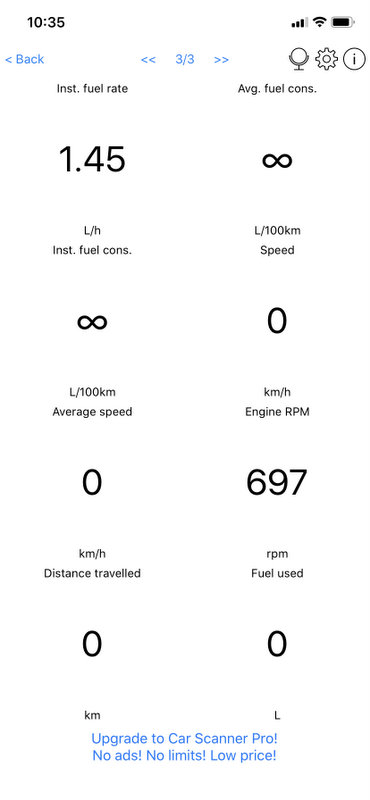 Get drive time, fuel usage and fuel consumption information.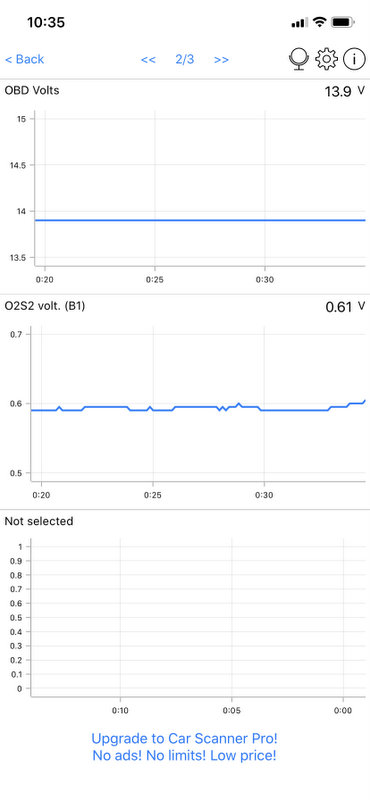 Check voltage information.
Meanwhile, I checked error codes and came back with a few.  You can see I ended up with error codes P2004, P0128, P0522, and P0856, the last one being an inhibited test which is really a false reading.  I had performed a "clear" to see which error codes came back after restarting and driving the vehicle again and I was repeatedly plagued by the P2004 "intake manifold air control actuator stuck open" error, and in looking up the error I was able to identify not only what it mean't but what the estimated cost of repairs are from various shops.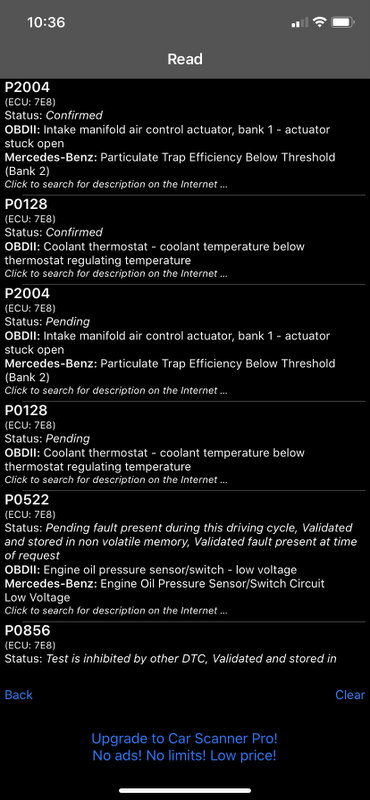 By having this knowledge, you then go into your car repair place, don't tell the you did the scan and find out what they tell you and compare your research and price estimates with what they tell you.  If you feel you can get a better deal, shop around for a different repair place.  So while this wasn't able to save me money, it did give me some sense of control on what was wrong with my car and the urgency with which I needed to take it into the shop, as my error wasn't a "critical" error I was able to space out to take it in for repairs when I was better able to budget the repair.
You can find the ODB-II Scanner from Kobra on Amazon for just $20.99 and it can end up saving you a lot more money than the cost of the product.  My only real issue with the product is it took me a while longer to fish around for an app that was compatible as it isn't nearly as compatible with the apps it claims it is.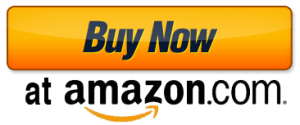 I have been obsessed with computers, tech, gadgets and games since the early 1980's having grown up on the Commodore 64 and Amiga computers.
By day I work in the IT Security Industry and have been in IT for over 20 years. On my spare time I am a Vlogger, Blogger, Streamer, Gadget Reviewer, affiliate marketer, influencer and entertainer. I am also an avid movie fan, TV Show fan, Anime fan, video game fan and fan of trying anything and everything new.