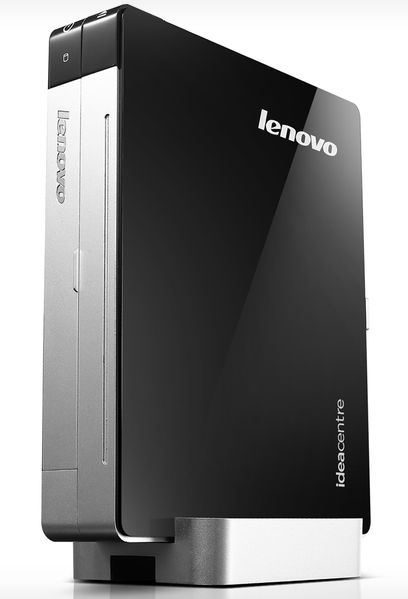 Ok now lets put aside all those laptops, notebooks and ulrabooks aside for some time. Its not always about portable computing, but with times changing, users are also looking forward for some compact, faster and better desktop PCs. So it looks to be the right time for some sleek and slim desktop PC and Lenovo has launched one just to suit our needs, which is called the Lenovo IdeaCentre Q180.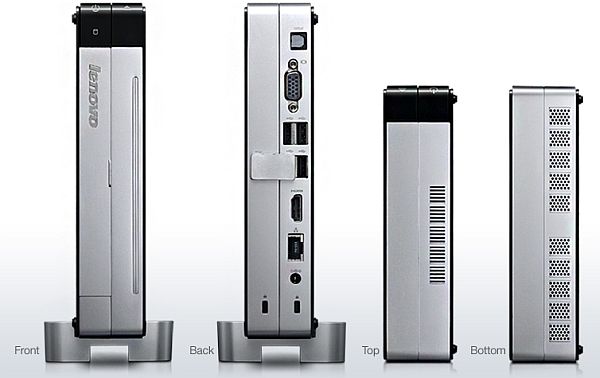 The Lenovo IdeaCentre Q180 is the world's smallest desktop PC, which comes with a sleek and stylish design with just 22mm thickness. The PC is powered by a dual-core Intel Atom processor which can be configured with up to 4GB of RAM, 750GB HDD or 128GB SSD storage, an optional external detachable DVD reader/writer or Blu-Ray Disc drive, etc. The PC also features Lenovo Rescue System which helps you to easily backup and recover data.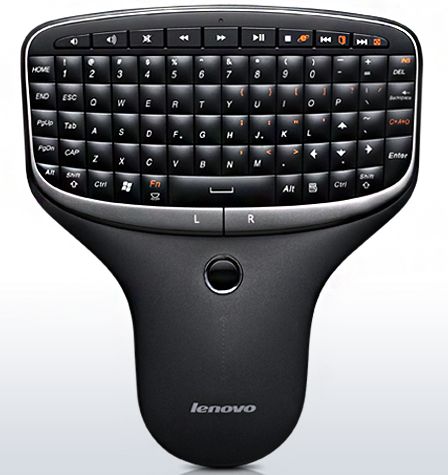 The desktop PC also comes with an option remote multimedia keyboard and mouse integrated in one device. The Q180 comes with VESA-mountable HTPC which can be connected to your TV and doubles up into an entertainment hub or fully functional computer. You can watch video clips, create a home theater, or simply browse the Web on your TV screen without sacrificing valuable space.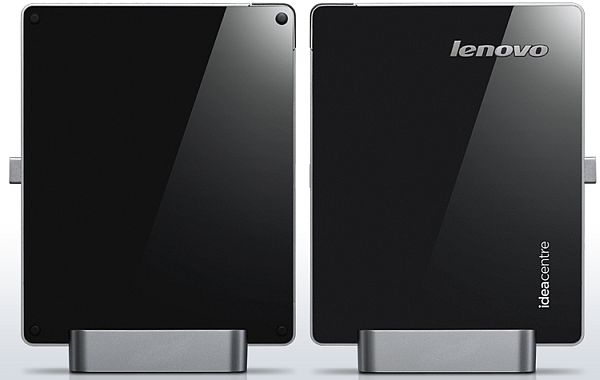 Lenovo IdeaCentre Q180 Specifications
Windows 7 Home Premium 64-bit OS (upgradable up to Professional)
155 x 192 x 22 mm
Up to Intel Atom D2500 1.86 dual-core processor
Up to AMD Radeon HD 6540A 512MB graphics
 DirectX 11
2GB DDR3 RAM (upgradable up to 4GB)
Up to 750GB HDD Memory
Up to 128GB SSD Memory
DVD reader/writer or Blu-ray Disc drive (optional)
7.1/5.1 digital surround sound
2.1 analog sound
Integrated 802.11 b/g/n WiFi
8-in-one card reader with SDXC suppport
2 x USB 3.0 ports
4 x USB 2.0 ports
HDMI port
VGA port
Ethernet 10/100/1000 port
Lenovo Rescue System
S/PDIF support
VESA mount
ENERGY STAR 5.0-certified
Color: Black/Silver
[youtube width="500″ height="380″]http://www.youtube.com/watch?v=KNFf2iS5Pgc[/youtube]
The Lenovo IdeaCentre Q180 desktop PC is now available at Lenovo's online store with price starting from US $349 which comes with a 3 year in-home warranty. The desktop PC can be customized according to your requirements from the website. The optional new enhanced multimedia remote keyboard will cost you an additional US $79.99.
[easyazon_block asin="B004RJK2YY" align="center"]
Gadget freak, mad abt cars, share my b'day wid A R Rehman, no wonder i m mad abt music, DSLRgrapher, Blogger…