ToTheGo.com is a Milan (Italy) based search engine, launched in the US and UK on November 5, 2011. Currently aggregating millions of classified ads about cars, homes and job listings in the US itself, ToTheGo.com is all set to roll out its vertical search engine in the rest of Europe, Asia and South America in the near future.
As opposed to conventional classified ad sites and search engines, ToTheGo.com will list ads which are ranked based on specific factors and will not feature directly posted ads. This principle is aimed at maintaining the quality of displayed ad results enabling the users to find the best deals in cars, residential properties and jobs. Certain interesting facts will be displayed along with the search results, like the cheapest and most expensive cities in terms of property deals, most searched and most promising job markets, most common car color available etc.
According to the official press release, ToTheGo.com has been designed keeping in mind both search engines and users. While the ad listings will be Search Engine Optimized to provide most possible exposure to the best deals available across the classified ad markets, the user interface is what distinguishes ToTheGo.com from its competitors. Features like browsing paths, color combinations, buttons etc. will simplify and speed up the user experience, thus taking you to the best deals in the shortest possible time, maximizing user satisfaction and building brand loyalty.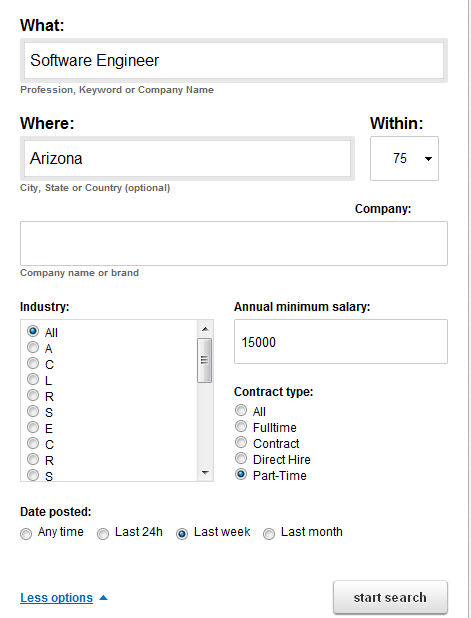 You can browse the latest jobs, car deals or property deals based on location and other preferences. The advanced search options let you customize your classified ad searches to narrow down the best deals available and save time. In addition to amazing search listings, ToTheGo.com also lets you subscribe to latest deals matching your search criteria via email!

Check out the latest and best deals from over 3 million US-specific classified ad listings on cars, homes and jobs on ToTheGo.com.
I'm a Generalist Researcher working on a Theory of Reality, Horticulturist, Blogger, Natural Systems Analyst and Amateur Architect