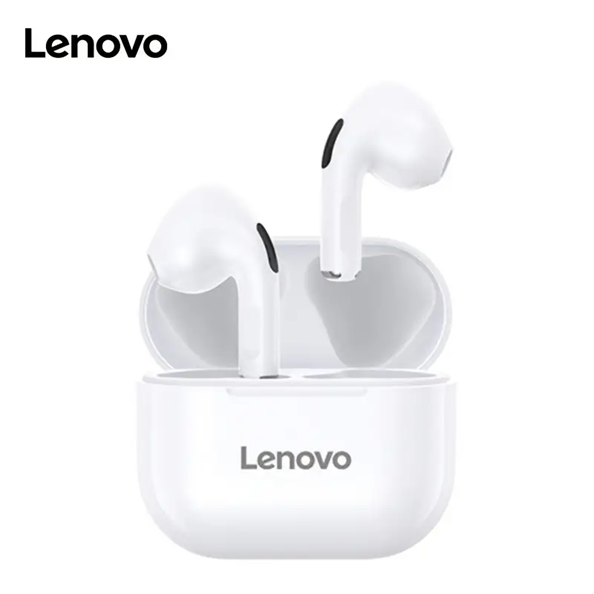 Need a pair of wireless Earphones to listen to your favorite music comfortably? Lenovo has the perfect Earphones at an unbeatable price
One of the pros and cons of modern phones is that you can no longer use your wired Earphones, which can be great because wireless earphones are great, but I wish we could have the choice between wired and wireless Earphones. The truth is that Earphones have more advantages than disadvantages, for example, they are less prone to damage unlike wired Earphones, the battery offers usually offers good performance, and best of all, you will not have to worry about tangled cables.
Wireless Earphones are not expensive unlike what people think, there are some brands with ridiculously expensive prices that honestly aren't worth it if you just want to listen to music. Then again, there are popular brands like Lenovo that sell wireless Earphones at a great price. So, if you want to try a good earphone, but don't want to spend a lot of money, then Lenovo is one of the best options to consider if you're looking to get a good product.
The Lenovo Thinkplus LP40 TWS Wireless Earphones are one of the best options to consider if you want to listen to music with good quality Earphones. are available at an incredible price from the store buy Temu, so, you may find a special offer, so, I hope you can get the best price (more information about Temu at the end of the article). Below, discover the most interesting features of this product.
Features of Lenovo Thinkplus LP40 TWS Wireless Earphones
The Lenovo Thinkplus LP40 TWS are one of the best-selling wireless Earphones from Lenovo and it is normal, they have a very competitive price with the difference that Lenovo is a prestigious brand, so, although these Earphones have an affordable price, they are very good quality. The main feature of the Lenovo Thinkplus LP40 TWS is not only the price, but they also have a basic design that will fit perfectly with your ears. As for the technical specifications, they have a 30mAh battery that can offer you up to 5 hours of continuous use, the charging case offers 12 hours for the Earphones. The charging time is about 1.5 hours and you can charge it using a USB Type-C cable (included). These Earphones have touch buttons that allow you to answer calls, switch songs, and more. You can also use them to talk during calls (you can use them at a maximum distance of 10 meters). Works on iPhone and Android. Finally, these Earphones are very stable, they use Bluetooth 5.0.
What is Temu?
As I mentioned earlier, in Temu you can find everything you need, from home products to technological products. The best thing about Temu is that all products have an unbeatable price, Temu works directly with companies, so you do not pay intermediaries compared to other online stores. Most products have fast and free shipping. It also has a 90-day money-back guarantee.
You can buy this item here in Temu
My name is Joel! I love to read, I go to university like most people my age.
In my free time I usually train boxing, I love music, I also know how to play the guitar and the harmonica.