Are you a fan of Always Sunny in Philadelphia and just cannot get enough of Danny DeVito? Well, let me give you a guide to some rather funny products I have found on Amazon lately that have everything to do with the man himself because you know you just can't get enough of Danny DeVito.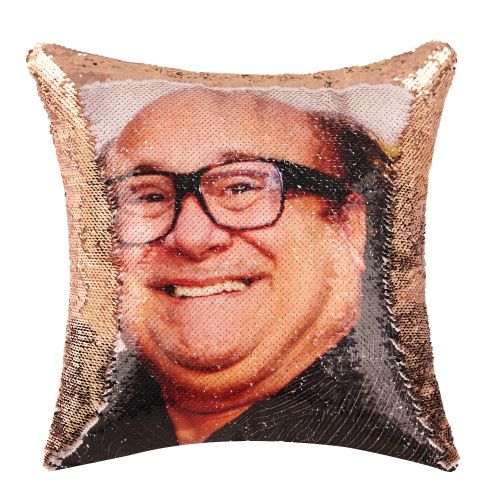 For those of you that absolutely have dreamed about resting your face on Danny DeVito, I give you this Danny Devito Reversible Sequin Pillow Case. This pillow case allows you to draw or write anything on it by using the sequins on that pillowcase itself. The front and back of the pillowcase has sequins and makes for a perfect gift for any fan of Always Sunny in Philadelphia and will give that person some amazing comfort as well as help relieve your stress and anxiety. Makes for a great birthday or holiday gift!
Product Features:
Material — Material: reversible sequins (front) and soft suede fabric (back). PACKAGE includes: ONLY 1 pillow cover, no filler

Reversible Sequins — You can drawing or writing anything on this sequin throw pillow. Move your finger through the sequins, it will follow your direction show 2-Tone Look. Just like magic!

Unique Gifts — If you are looking for unique gifts for her/him, you have come to the right spot! it always sunny in Philadelphia pillow will make an amazing gift for someone special. Perfect for birthdays, coworkers, anniversaries, holidays and special occasions and just plain showing off.

ENJOY YOUR FREE TIME — The perfect mermaid sequins pillow for enjoying your free time, watching TV or taking a nap in sofa, couch, bed or car.The bright colors and interesting patterns will make you fall in love with it. Mermaid Pillow Case also help relieve your stress and anxiety

Care Instruction — Turn it inside out and wash it by hand. Swish it through warm soapy water, rinse and press between towels to remove excess water. Then lay flat to dry.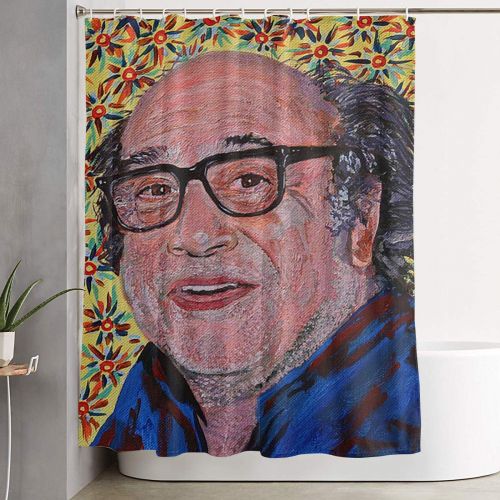 Why stop in the bedroom or living room when you can have Danny DeVito also make your bathroom just as beautiful. This Danny Devito Shower Curtain is a rather lovely piece that shows off the artistic side of Mr. DeVito. Don't be ashamed to let your inner DeVito out by making your love for Danny DeVito rather known. This shower curtain works well in any common household shower and is one that I truly believe any DeVito fan must have in their bathroom to show off to their guests and family members.
Product Features:
Separate the bathtub or shower space to prevent splashing.

Classic fit.Style Makes A Stylish Texture.

Colorful shower curtain is playing a role of softening atmosphere and beautifying space.

In winter, you can keep the temperature of the small space in the bath or shower to prevent the excessive heat emission.

Can Be A Gift, To Publicize Your Personality.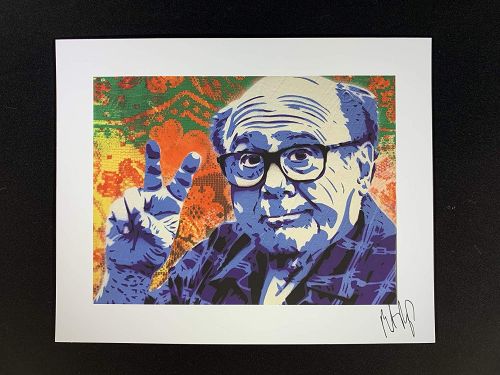 For the fan that has to have everything, why not include in your home a rather quaint piece of art with this Danny Devito 8×10 Art Print signed by the man himself. Yes, he is giving a peace sign and this means that you just may have even more peace in your home. Makes for another great gift for that special someone you know that absolutely cannot get enough of Danny Devito. What more can I say? It's art and itis Danny DeVito, what is there not to love about it?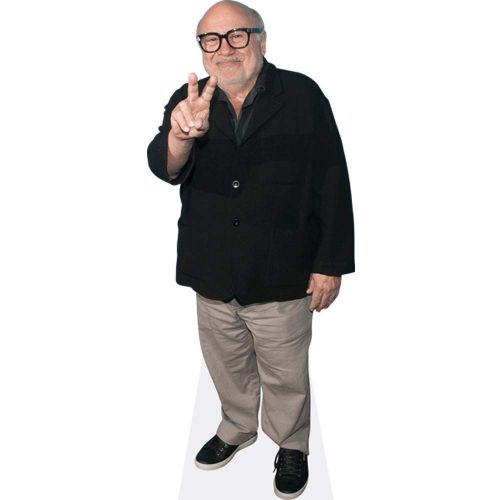 Ah yes, if you haven't had enough of Danny Devito in your home then why not just go all out and grab yourself this Danny DeVito Life Size Cutout of him instead? This full sized cutout is made possible by Celebrity-Cutouts who are THE go to place for life sized cutouts of any celebrity you may be looking for. You DeVito cutout will be made from the best materials and made to last. I believe this will make for an excellent gift for any true DeVito fan that wants to have him standing in their corner or maybe feel like they want to say they can hang out with him on an afternoon.
Product Features:
At Celebrity-Cutouts we have an unbelievable range of Celebrities to suit every occasion. Our cutouts really enhance an event – to bring humour, as a practical joke or for photo-opportunities. And they make fantastic gifts for celebrity fans too.

Our cutouts are lifesize up to a maximum height of 6′ 3″ (190.5cm) which is as large as we can produce. Taller Celebrities are reduced to this height. Mini's stand approximately 2′ (60.5cm) high x 8.25″ (21cm) maximum width. Both are printed in amazing high definition.

Exclusive Designs – made from original photos by top photo agencies and adapted by our in-house designers. You won't find our cutouts anywhere else!

Top quality Cardboard Cutouts, printed using nothing but the best materials and printing methods. Looks so REAL.

Please, BEWARE OF IMITATIONS! All our cutouts have a Celebrity Cutouts proof of Authenticity Hologram on the reverse. If there is no Hologram then it is not a Celebrity Cutouts product.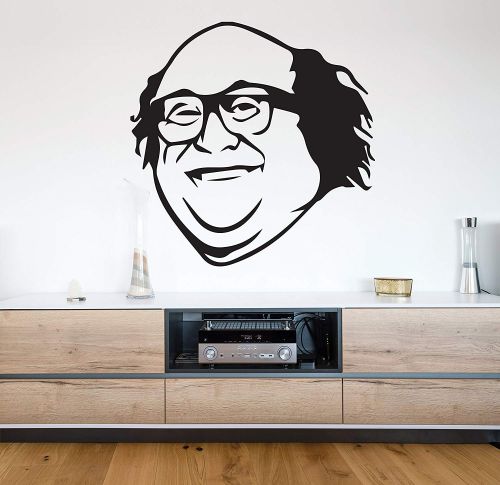 If you don't have enough wall decor already of Frank Reynolds AKA Danny DeVito, then here, how about you pick up this rather fancy Danny DeVito Wall Decal because we all have walls and plenty of them have space so why not pick this up and put Danny's face on it? ManukaDesigns is the one responsible for such an extravagant wall decal and this one is sure going to take up a lot of space, but who doesn't want to come home to rooms full of DeVito everywhere you go? I know I do and so do you so go ahead, pick it up, today.
Product Features:
ManukaDesigns are specially designed for walls, windows and nearly any flat, clean and smooth surfaces

These wall decals are non-toxic, durable and always easy to remove. Super durable 3 mil thick. You will not have to worry about tearing!

We use commercial grade high quality Matte adhesive to reduce light reflections & look more natural for a beautiful look and giving your walls the look of a custom paint job without any of the hassle

Our wall decals are pre-cut & already attached to the transfer paper

Made in the USA. Our custom & personalized decals are not mass produced, each one is made to order by us. We are family-owned and take pride in what we manufacture
I've been writing and covering many forms of entertainment such as comedy shows, and arcade bars as well as reviewing video games and more for the past decade. I love to write and I am blessed to be able to have the opportunities that I have had in the entertainment and technology fields.