I have recently been given a pair of Marley Positive Vibration On Ear headphones to test out. I have used many different types from the ear buds to the ones that completely cover your ears. and these are some of the best I have tried in a very long time.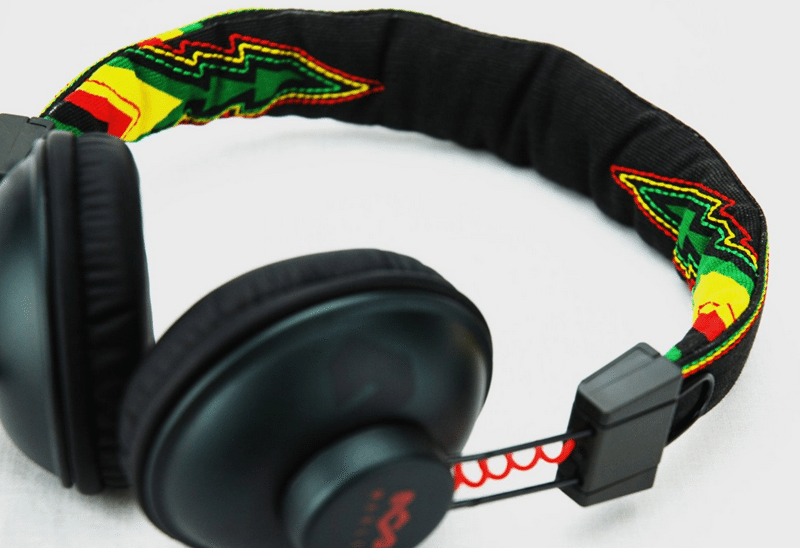 For me, it's not about brand, color, or cute little characters when it comes to selecting what I put on or in my ears to listen to audio. Personally I would rather just use desktop speakers, but sometimes that is just not an option.
So, when I must wear headphones I prefer ones that cover my ears rather than ones that stick inside. That's one of the things I look for. the next is, are they comfortable? If they aren't, then I am not going to want to keep them on for very long.
The next is sound. I love sound. I love rich deep base, (without distortion or that annoying vibration) and I love the crisp clear trebles. I hate listening to sound that is off. Sound that sounds like it was recorded in a tin can, or base that just booms to boom without being clear and balanced.
The last thing is price. Now, I know that some people say the higher the price, the better the product. No. Not always true. Sometimes hidden gems come in at a price that staggers the mind.
All of the above is where the Marley, Positive Vibration , on ear headphones comes in. These head phones sell for around $60.00 although the guy I got mine from paid only $40.00. They are everything I love in a headphone and they look good too.
The padding on every part of the headphones are soft lightweight and durable and I learned from the web site, are made from recycled materials. They also come in 3 styles.
The last pair, ( the red and blue ones) are the ones I have. And, as I said before, I love them. They are snug, without being tight, Lightweight, without being cheep, and sound like one would expect a pair of very expensive headphones to sound. I am including a link to the House of Marley web site so you can take a look at them yourselves but you can also find them for sale on Amazon as well.
I think you will agree that the Marley Positive Vibration On Ear Headphones is a great product, and that the cost while a bit more than bargain brands, is affordable. If you happen to get a pair for yourself, please let me know what you think about them as well. I would love to hear from you.