Have you ever had to re-install Windows on your PC? Did you wait until you needed them to download supporting programs like drivers, antivirus applications, document readers and media players? Waiting too long without an antivirus program might severely endanger your PC, and not having other programs might inconvenience you a lot. How about I give you a master list of all essential software programs for a new Windows OS installation? All you would require is an internet connection, apart from a Windows installation on your PC.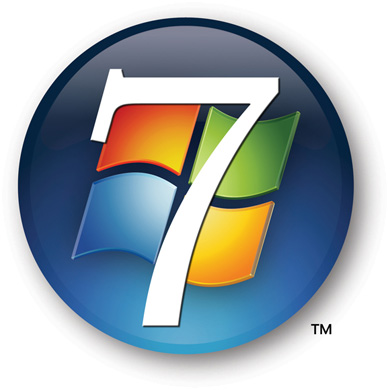 Just search for the recommended software programs on Google or your favorite Search Engine. If the program's name is Avast Free Antivirus, search for "Download Avast Free Antivirus" without the quotes. Searching on Google is the best way to avoid fake phishing websites named similar to popular brands.
AntiVirus – After you have installed the operating system, the most important program is an Anti-virus application. The best free one current available is Avast Free AntiVirus. If you are willing to pay for AV, you could go with Avast Internet Security, Kaspersky Internet Security, Kaspersky AntiVirus or Kaspersky Pure 2.0. Since Avast Free AV has been working just fine for me, you should probably save the money for something else.
Drivers – After installing the Anti-virus appllication, you should look online for PC Hardware Drivers unless you already have them. Most branded PCs like HP, Dell, Lenovo etc. offer the lastest signed drivers on their websites. All you would need to enter is the model number of your PC.
Web Browsers – Unless you want to keep using Internet Explorer, and I don't recommend it, the next step should be downloading and installing Mozilla Firefox and Google Chrome. Opera and Safari aren't very popular on PCs, though you might try them later.
PDF Reader – For reading PDF documents, you could use Adobe Reader after downloading the latest version. An open-source alternative is Foxit PDF Reader.
Flash Players – Adobe Flash Player and Shockwave Player are needed for playing videos and flash content on websites, so download them as soon as possible.
Archive Extractors – 7-zip is a free application for extracting from and creating archives. You could also download other similar free programs by searching online.
Movie Players – VLC Media Player, GOM Player, KM Player and DivX Web Player are all good and free programs for playing videos and songs. GOM Player lets you resume playback where you left off earlier even after shut-down.
Picture Managers – Picasa is a great free picture management and editing program from Google. You can also use it to upload your pictures to your online Google account for backup and sharing. GIMP is a good, free open-source image editor.
Office Apps – MS Office is definitely the best for document editing and other office applications, but you could use Open Office or Google Docs for free.
Music Manager – iTunes is a great free movie and music manager, and if you have CDs and DVDs to rip and iPods or iPhones to sync, it is indispensable. iTunes also has hundreds of categoried Online Radio Stations preset, so that you can switch between them anytime with just a click.
Download Managers – DAP Free or FDM are nifty programs for accelerating and managing your internet downloads. While these are free apps, you can download Internet Download Manager by purchasing a license.
IM Clients – GTalk, Yahoo Messenger, Skype etc. are quite useful for Internet Messaging and Audio/Video chat without using a web-browser.
Online Backup – Dropbox is a free automatic online backup service, especially for sharing folders with other people.
P2P download managers – uTorrent and Strong DC are free peer-based file-sharing programs, and are useful for downloading large files.
PC Management – Tune Up Utilities is an extremely useful PC maintenance program, that automatically tunes up all settings and preferences based on your requirements.
Offline Email Manager – Thunderbird is the best free email manager, but you probably won't need to store emails offline.
You could also download several free games from the internet or play browser-based games online, if you have spare time to burn.
If you want to share more useful software programs or ask about them, feel free to post a comment below.
I'm a Generalist Researcher working on a Theory of Reality, Horticulturist, Blogger, Natural Systems Analyst and Amateur Architect