Christmas is a mere two days away and many are finding themselves without a gift in sight to show for it. Shipping a gift to your doorstep is out of the question. The department store electronic, toy, and tool counters will most certainly be sparse. Is all hope lost? Absolutely not my friend. Below are great last minute Christmas gift ideas for any budget and can be picked up in a snap!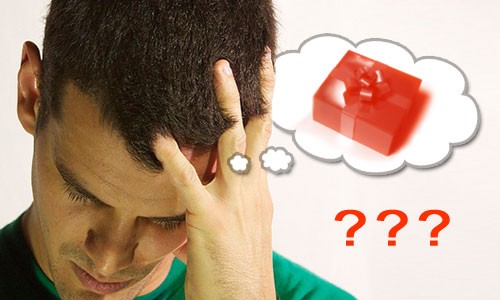 Top 5 Last Minute Christmas Gift Ideas
Charity
Time: Instant
Price: Inexpensive-Very Expensive
Wouldn't it be grand if you could give a gift that not only brings joy to one person but to many? Charity is a very thoughtful gift and can really be tailored to suit the person in question.
My family are big fans of eco-conscious charities for example. One year I donated to the Arbor Day Foundation and had several trees planted in honor of my parents. It touched them so deeply to know that "living monuments" were planted just for them. To this day they tell me it was one of their favorite gifts ever.
For those who have quite a bit more cash to spend, you can have such "living monuments" planted in New York's gorgeous Central Park. You can Endow a Tree, Adopt a Bench and place a personalized plaque, or have a paver engraved on Glider Run for your special someone. These gifts run into the thousands but they certainly will never be forgotten by your loved one. If these prices are too steep you can still have daffodils planted for a reasonable $50.
Online Gift Cards
Time: Instant
Price: Inexpensive-Very Expensive
Several popular retail websites offer virtual gift cards that can be assigned any amount that you like and can be emailed to the gift recipient at any time of your choosing. My favorite online gift card solution is Amazon.com. Sites like Amazon are the best way to guarantee that your friend or family member can purchase something they will enjoy. I cannot tell you how many times I've had to feign a smile when I am handed a gift card to a place I will never in my life shop at. Hot Topic anyone?
Show Tickets or VIP Experiences
Time: Instant
Price: Affordable-Very Expensive
Alright, there's absolutely no way you can have anything in hand for Christmas. So why not take a moment, open up Ticketmaster, and surprise your buddy with tickets to a hot Broadway show? Very few people I have met in my lifetime do not enjoy a good show. If theatre isn't their thing, you can always browse concerts or kick it up a knotch and try VIP experiences.
One VIP experience that really intrigues me is the Paramount VIP Studio Tour. At $150 a person, this tour grants you 4.5 hours of access to exclusive archives, a hands-on look at the prop and production facilities, a delicious complimentary lunch, and many more fun extras. So if you're planning on enjoying a Hollywood vacation with your pal, definitely swoop in on this deal.
Handcrafts
Time: 30 mins-2 days
Price: Free-Affordable
I've always admired the crafty cats out there who post tutorials for making homemade gifts. A site that was recently introduced to me that's filled with such helpful people is Instructables.com. Instructables has a collection of user made guides on practically anything. Just pop in a craft idea in the search bar and you'll find a slew of guides. You can verify if the guide in question is a good one by browsing through the comments and seeing if others reported success with it.
Take for instance this Instructable on Homemade Snowglobes. The process of making one is dead simple and the materials required are minimal. Dig through your toys, Christmas decorations, or print out a picture on waterproof paper and stick it in there. I can already see the tears of joy on your mother's face now.
Video or Slideshow
Time: 30 mins-2 days
Price: Free
I cannot rave enough about how powerful a video or slideshow can be. To this day I have family members who beg me to send additional copies of videos I edited of certain gatherings. Ok, I can hear you say: "But Mitra — you edit videos for a living!" Believe it or not, you don't need to be a wiz at video editing or shell out hundreds of dollars on expensive software to create this gift. Everything you need is right at your fingertips.
Those of you with PCs or Macs most likely have access to a free video editor. Windows for example usually comes packed with Windows Movie Maker (click the link to download the program if you do not see it in your program files). WMM is quite user friendly and offers a nice selection of effects and transitions for your videos. Take at least 30 mins, pop in some footage of a special event, save it, and surprise the person in question with it on Christmas day. Just be prepared to pay the rolling fees year after year when they start to ask  you for a bazillion more DVDs.
Hope you enjoyed all these last minute Christmas gift ideas. I wish you lots of luck and please, feel free to post a comment if you still are in a jam. Happy Holidays everyone!
Mitra Faridian first joined the site in 2011 under the handle "Persian Poetess." Her gaming and entertainment taste is very eclectic and she's always open to a fun new virtual adverture. Email her at the following address: mitra [at] dragonblogger.com