We are influencers and brand affiliates.  This post contains affiliate links, most which go to Amazon and are Geo-Affiliate links to nearest Amazon store.
One of the most important first steps for seeking employment is to make resume for a job, which not only escapes automatic sifting due to lack of keywords, but also grabs eyeballs to compel the recruiter to call you for an interview. However, gone are the days when the traditional methods of drafting resumes bore positive results. Today, it is technology that rules the job market. And the latest in this arena are mobile apps that make your resume stand out by showcasing your soft skills.
According to Pew research, almost 95 percent of American adults own a mobile, of which, 77 percent of them are smartphones. It comes as no surprise that a majority of them utilize their devices for job search. Why? Simply because certain mobile apps can add professionalism to your accomplishments by helping you create an eyeball grabbing resume.
Mobile apps for resumes
There are several mobile apps that not only offer tools and templates to make your resume stand out, but also do not require you to be anywhere near your computer. Let's see some of them:
#1 CV Engineer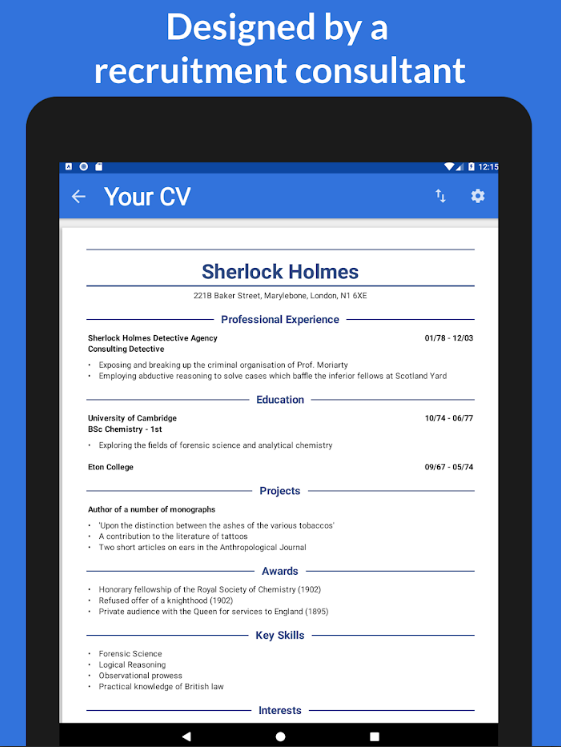 This app organizes your information well. All you need to do is to fill out various sections, such as education, skills, references, interests, and so on. While filling, this app provides little snippets of advice on subjects to cover with examples. Once you have filled in, the app organizes it for you and allows you to save it as a PDF file or on your Google Drive. You can also send it via email as attachment. What's more, you don't have to pay upfront for the services, you pay only when it helps you land a job! However,the layouts provided are not yet that advanced.
#2 Canva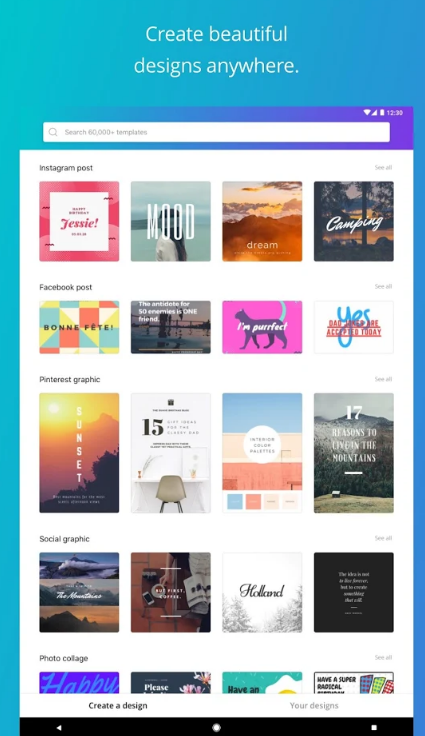 This is one app that puts together a most appealing resume, since it is crafted for all kinds of design projects. With this app, you can give maximum visual impact with minimum effort. It offers a host of fantastic templates for resume, of which some are free and some are paid. All you need to do is to choose a template and edit the preloaded text with your own details. It allows you to add shapes and images, and change background and appearance.
#3 CakeResume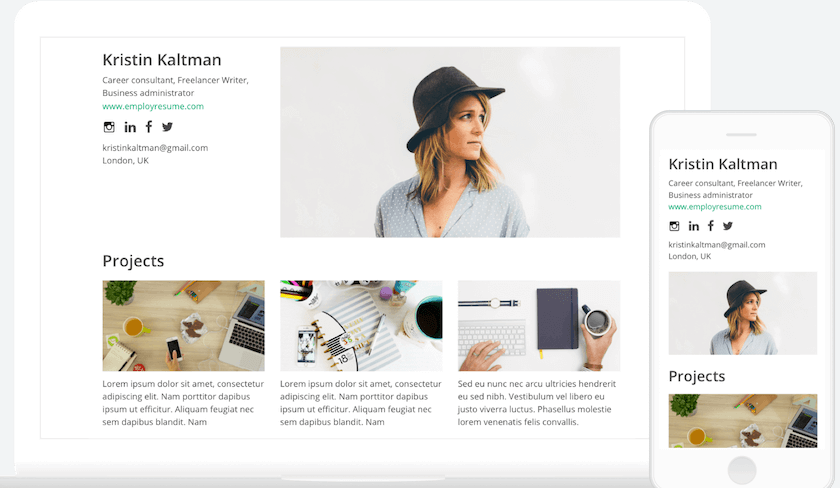 This app not only features a superbly-designed interface, but also lets you connect directly with your employers. It offers a large number of great templates and is easy to learn. This app, instead of starting with the templates, begins by asking a few questions about your skills and what jobs you are exactly looking for. It then uses this information to fill out your resume. It also allows you to get linked with social media channels and other websites.
#4 VisualCV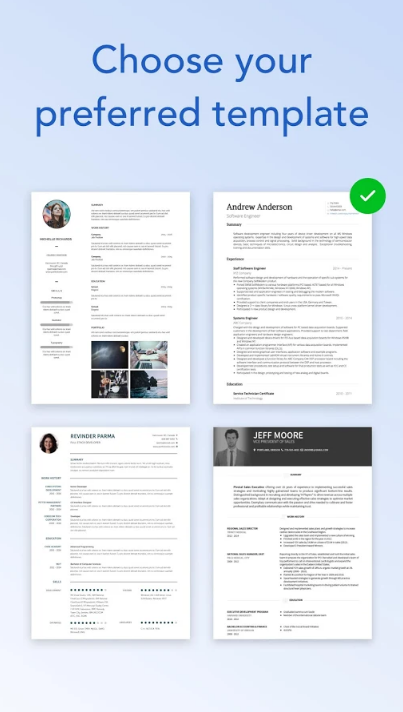 This app gives you a free hand to make it look as good as you want. This allows you to put together a professional-looking and compelling resume in shortest possible time. It offers several high-quality templates and even give you the option of creating your own on a blank page by providing text boxes, shapes, images needed for it. The best part of this app is the ease with which you can edit text and move objects around the page. The final resume can be exported as a PDF or a link by which you can share it on the web.
#5 Pocket Resume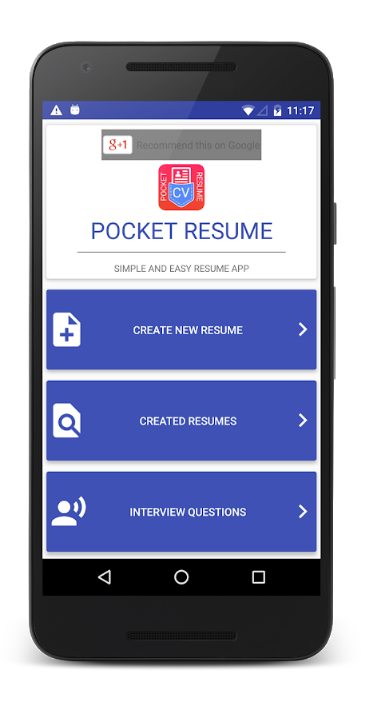 This is probably one of the best apps for creating a nice-looking resume and sending it to your potential employers. Its slick interface is easy to use and allows you to not only update and maintain your resume, but also send it directly from your mobile to whoever you want to. With this app you are prepared at all times to present your qualifications, whenever and wherever the need arises.
Conclusion
Mobile apps for creating great resumes are here to stay, since in the high-paced life, time for crafting a traditional resume is always at a premium. With these apps, you can not only create resume, but also send it on the go to not only land, but also ace an interview to land a job most suitable for your qualifications.
We are influencers and brand affiliates.  This post contains affiliate links, most which go to Amazon and are Geo-Affiliate links to nearest Amazon store.
I am interested in all things technology, especially automation, robotics and tech that helps change how society will live in the future.