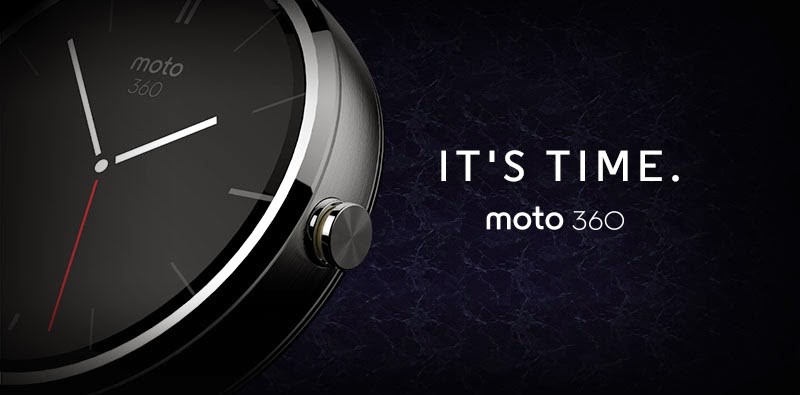 Wearable tech these days is the new trend which every company wants to jump in, and here it is, the Moto 360, a smart watch by Motorola: A Google company. The Moto 360 was officially reveled by Motorola on March 18th, and would run a fresh flavor of Android OS 'Android wear' which was recently announced by Google, and is especially designed for wearable devices.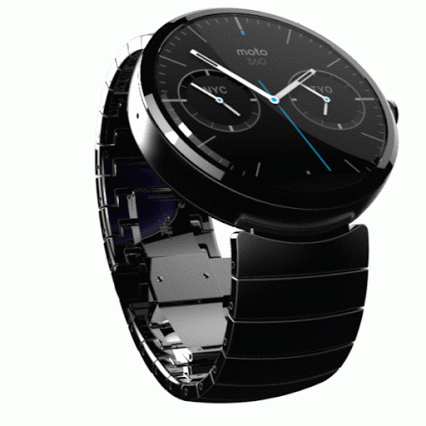 The looks are really polished and slick, yet bold at the same time and it does look a premium device which everyone will love to wear. It has the best design a smart watch can offer you right now. It's a round watch with nice metal finish, which gives you a more watch like feel unlike other smart watches like the Samsung Gear. The device features a round display but gives you comparatively less screen real estate but at the same time, it would also be easier to use this device for both, right as well as left handed people. Talking about it's features, Moto 360 doesn't offers you a camera like the Samsung Gear do, but the company claims that the device provides you the right information just at the right time and supports Google Now voice features and also listens to the "Ok Google" command just like the Moto X  do. You can ask many things just like in Google Now like Match scores, facts, alarms, …etc. There are various alerts and notification this device notifies you about, and just with a twist of your wrist, it shows you many other things like your next meeting schedule or social updates, …etc. There is no word about the battery life of  this device or how it will charge once it runs out of juice. It doesn't have a microUSB port so it would be interesting to see what Motorola comes up with a cable, some type of solar cells in the display, wireless charging or some type technology that will charge the device because of the movement we make while wearing it or something new. The Moto 360 will be having interchangeable straps, and would be water resistant just like other smart watches in the market. Talking about its compatibility, it will conect with any device running on Android 4.3+ using Bluetooth LE as it's many functions would be voice-activated. There's no word on the pricing or availability of the Moto 360 as of now, but it would be released in the U.S first.
---
Hi, I am Ishaan Farooq, let me introduce myself. I am a Tech Blogger from Lucknow, India and am a big Techo Freak who loves to Surf Internet the whole day and is a Modding, Programming and Customization Enthusiast.