If you're a comedy fan, this documentary is going to be right up your alley.
Will Durst, Johnny Steele, and Larry "Bubbles" Brown will take you into the world of comedy and show you the uprising and struggles of a comedian in the early 80's to late 90's. This film also brings in video commentary from such comedians as Dana Carvey, Rob Schneider, and the wonderful Robin Williams.
Watching this documentary really brings you in to want more; more information as to why. The big question I had throughout, is why weren't these guys more famous? Their bits were fantastic, ranging from depression comedy ( telling the audience about very sad and depressing things in your life, but turning it around and making it funny) to Political Comedy (self explanatory). And yet, these 3 aren't as successful as you would think, especially being a part of the glorious days of comedy.
3 Standing Still gives you the background into these 3 lives, from when they started, and where they are today (2014). They do a great job showing where they started their journey and when they knew they were going to become comedians. 3 Still Standing also dives into struggles they went through back then. Having a full-time job to pay rent and a part-time stand-up career to further better themselves as comedians was a daily hassle in their everyday lives. But they pulled through to become a comedic great in that time period.
This Documentary would definitely be something that I would recommend to anyone who is either an aspiring comedian to really get to know the roots of today's comedy, and or someone who just enjoys watching the male/female performing on stage.
But for a very upfront opinion, 3 Still Standing features 3 comedians that didn't quite make it to the next level.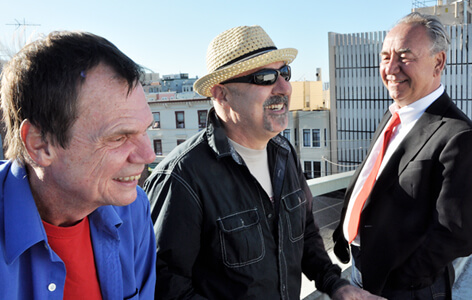 Disclaimer: Passion River Films sent us a screening copy of 3 Still Standing so we could do a thorough and accurate review.  All opinions are 100% mine and mine alone.