Tablet to give to your child. Look at Samsung Galaxy Tab A8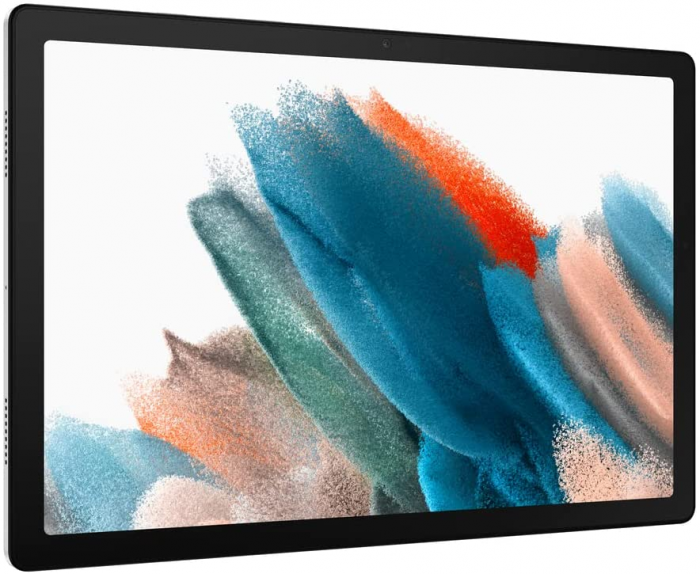 Looking for a good quality tablet, but do not want to spend a fortune?
The Samsung Galaxy TAb A8 Tablet is an excellent modern device manufactured for the purpose of getting good screen quality, sound, and performance. It has many interesting features and specifications. This tablet can be used by children and can even be used for jobs. Includes the Android operating system. For the price, you will not find a better option. Available in three different capacities (32 gb, 64 gb, and 128 gb). It's a great option and it's available on Amazon at an incredible price.
Features of the Samsung Galaxy TAb A8
We start talking about the design, where we do not find excessive novelties. The Tab A8 offers an elegant, simple finish and a single camera integrated into the chassis of the Tablet itself. What stands out the most are its speakers. The speakers of this tablet are compatible with Dolby Atmos. It maintains the presence of a headphone jack, although this tablet is still simple in most aspects. Regarding the screen, the Samsung Tablet incorporates a 10.5-inch TFT panel (It is significantly larger than the previous models) with Full HD resolution. Although the screen is not very impressive, it is more than enough to watch multimedia content or play simple titles, which is really its strongest point. The Tablet is not considered as high-end, but it falls into the mid-range range. It does not have the best processor, the Galaxy TAb 8 is composed of three gigabytes of RAM and a capacity of 32, 64, and 128 GB of storage. Includes the 2 GHz octa-core processor. The battery is a 7,040 mAh battery with 15W fast charging. As for the photographic section, it is not impressive, but it is enough for daily tasks: eight megapixels in the rear camera and five in the front. It includes some features like easy recon command. Physical recognition is not very fast, but it is functional and effective. The Samsung Galaxy TAb A8 tablet includes fast charging. It can provide fast charging thanks to the Type-C fast charging port. You can use the tablet for hours and you can charge it in a short time thanks to the 15W fast charging. You can connect to a mobile network and you can use the Wifi connection. This Tablet has interesting features, and the most impressive thing is its low price. The Galaxy Tab 8 Tablet is perfect for most people. This Tablet is available on Amazon at an incredible price.
Summary
If you need a tablet that can deliver the decent performance the Samsung Galaxy TAb A8 is what you need. It is an idea to watch the content or play simple games. Although it is not a high-end tablet, rather mid-range has decent performance for most tasks. The battery is a plus aspect. This Tablet is available on Amazon at an incredible price.
You can buy this item here: Samsung Galaxy Tab A8 Android Tablet, 10.5" LCD Screen, 32GB Storage, Long-Lasting Battery, Kids Content, Smart Switch, Expandable Memory, Silver, Amazon Exclusive