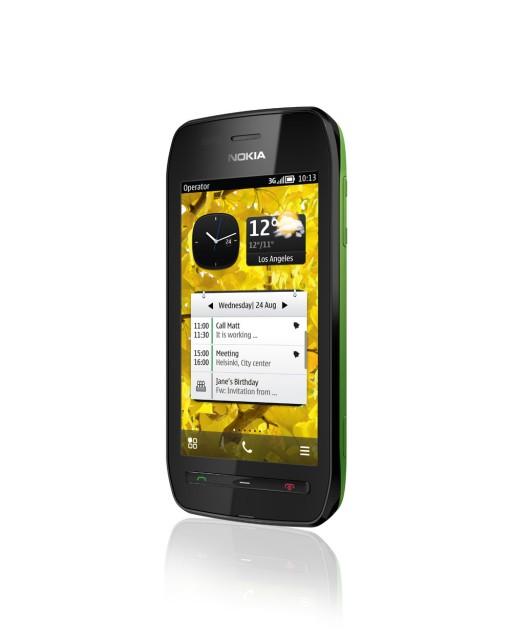 Nokia launches yet another smartphone called the Nokia 603, which was announced at a press event held in Istanbul, Turkey. The new smartphone runs on the company's latest version Symbian Belle operating system. The new device is a colourful and affordable phone which comes loaded with all the latest features and is targetted at a mid-range price-point.
The phone comes with six customisable home screens which is powered by a 1GHz processor, a 3.5-inch ClearBlack bright display which is visible even in bright sunlight. The phone also comes preloaded with Angry Birds, Fruit Ninja, Shazam and YouTube, Microsoft Office Communicator, Quick Office, Adobe PDF reader and Vlingo. Also do check out the complete specs of the phone after the break.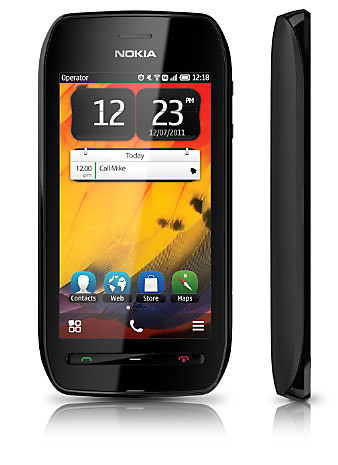 Nokia 603 Specifications
Symbian Belle OS
GSM/EDGE 800/900/1800/1900
UMTS/HSPA 850/900/1700/1900/2100
3.5-inch ClearBlack LCD with IPS technology capacitive touch screen display with 640×360 pixels resolution
113.5mmx57.1mmx12.7mm
Weight: 109.6g
1GHz processor
8GB internal memory
MicroSD slot (expandable upto 32GB)
5 megapixel camera with 2x digital zoom
720p video @ 30fps
Front facing VGA camera
WiFi
Bluetooth 3.0
NFC
AGPS
FM Radio
3.5mm audio jack
Talk time: upto 16hrs (GSM), 7hrs (WCDMA)
Standby time: upto 460hrs (GSM), 490hrs (WCDMA)
Colours: Black and White with six different back cover – Black, White, Fuchsia, Green, Yellow and Blue
[youtube width="500″ height="380″]http://www.youtube.com/watch?v=6NxNAKjZs4c[/youtube]
The Nokia 603 will come with a price tag of €200 (US $274 approx.) and is expected to launch in the Q4 of 2011.
Along with the Symbian Belle smartphone, Nokia also launched another interesting device, called the Nokia Luna Bluetooth Headset.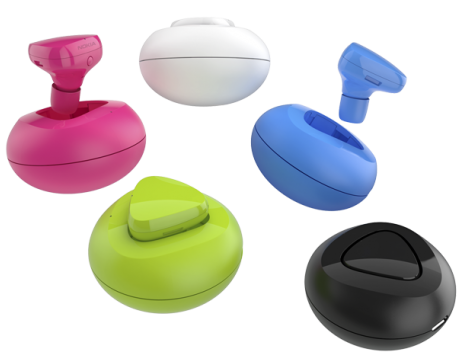 The new bluetooth headset looks different from the regular ones, which is very compact, sleek and comes with NFC capability too. The Nokia Luna is a two piece headset, which comprises of a base which acts as a holder cum charging dock and the headset itself. As soon as the device is removed from the base, the headset automatically connects to your phone and also answers your call. And when your done, you just need to place it back into the base which switches off the headset and also ends the call.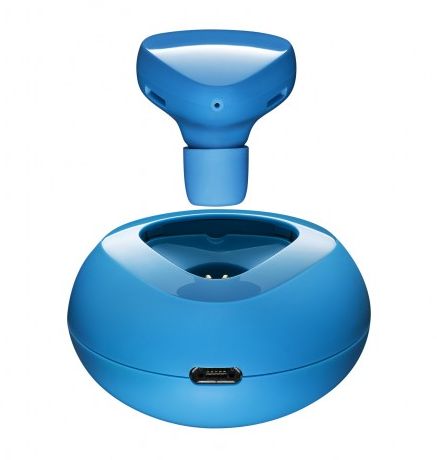 Nokia Luna Specifications
Dimensions: 25.31mmx24mmx26.36mm(headset), 48.98mmx48.87mmx29.95mm(holder)
Weight: 5g(headset), 8.3g(holder)
Bluetooth 2.1+EDR
NFC  capable
MicroUSB charger
Talk time: Up to 8 hours (2 hours with the headset, 6 hours in the holder (Bluetooth))
Standby time:Up to 60 days (In holder), 35 hours (Out of holder)
Colours: Black, White, Fuchsia, Green, Gellow and Blue
[youtube width="500″ height="380″]http://www.youtube.com/watch?v=_VSIv1eL8W4[/youtube]
The Nokia Luna Bluetooth headset will also be available from Q4 of 2011 and comes with a price tag of €69 (US $94 approx.).
Gadget freak, mad abt cars, share my b'day wid A R Rehman, no wonder i m mad abt music, DSLRgrapher, Blogger…