We are influencers and brand affiliates.  This post contains affiliate links, most which go to Amazon and are Geo-Affiliate links to nearest Amazon store.
With peak convention season generally running from late Spring to early fall, those looking for something to do during the chilly winter months have very few options. Seeing this disparity in available activities, organizers for well-known Summer convention, Anime Revolution, planned a new event. On January 3rd, 2015, at the Art Institute of Vancouver, AniRevo: Winter Edition came to fruition.
Whether themed towards anime, gaming, or comic books, conventions are pretty reliable for bringing out cosplayers and with this gathering of talent you can expect to see some amazing photographers out capturing the skill and beauty of some equally amazing costumes.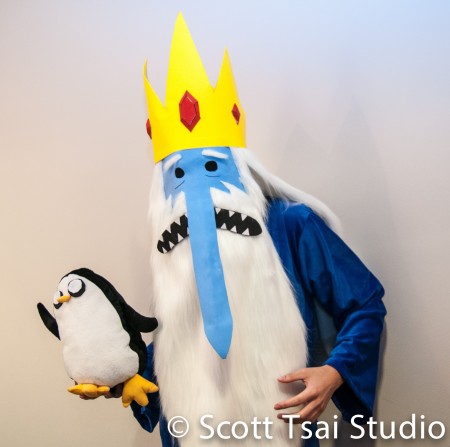 Despite the Winter Weather Warning and the nearly freezing temperatures, a number of photographers and some very brave cosplayers still took to the outdoors for the space and natural light that would help them get the best shots.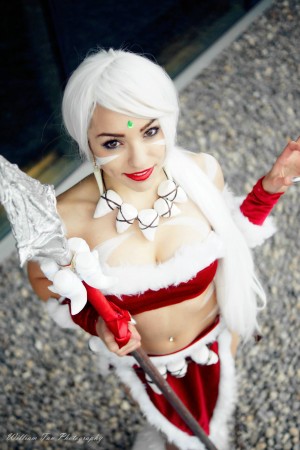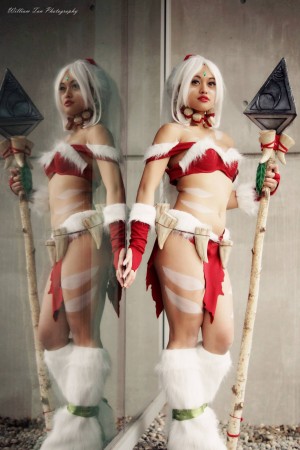 Regardless of the convention, I recommend checking out the Cosplay/Costume Contest. These catwalk-style events will bring a majority of the costumed attendees together in what is often the biggest single event during the convention. You'll be in for quite a show with most of the best cosplays on display and even in-character performances such as dances, songs, and skits. I'd say it's worth seeing every time, if not because of the fun, but because it also maximizes the time you can spend in other panels and events, since you won't need to wander aimlessly trying to admire all the best costumes. Even at this very first AniRevo: Winter, line-ups started over an hour in advance and filled the Main Stage room to the point they couldn't get any more in!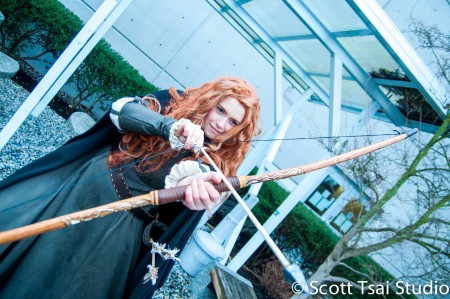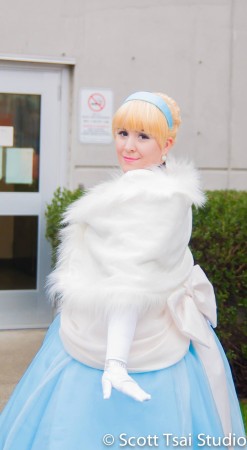 In addition to the walking art that is cosplay, conventions are a great source for unique art and nerdy handmade goodness. I had a meager budget at this event, but still escaped the Artist's Alley with a good sized grab bag filled with pins, an art print, and a really cool Pokemon-themed phone case for the upgrade I'll be getting shortly. AniRevo also handed out a bit of a goody bag at registration. Most notable were the lanyard and a $5 Gift Certificate for Church's Chicken which translated into free dinner! As an out-of-towner, the cards and codes for discounts at Vancouver-area gaming and computer stores weren't of particular interest to me, but likely made a number of other attendees quite happy – like any of those attending the good range of gaming events available.
Gaming tournament sign-ups started at 10am and filled up all the designated rooms for both playing and viewing. Super Smash Bros., League of Legends, and DOTA 2 tournaments, as well as a free play video game room were organized by members of the UBC e-Sports group. When I took a peruse through the free play room, I saw people playing a wide range console and computer games. For the Pokemon players, the 3 Gym leader challenges drew quite a crowd. For those who prefer traditional games, both draft and tournament play options of Magic the Gathering were organized by the folks at Magic Stronghold Games.
For those who aren't particularly interested in gaming, there was a viewing room which played a number of anime series throughout the length of the event and the ever-expected panels. Panels at conventions are always varied but the topics are just as varied. At this particular event, as I have come to expect, there were panels providing information and guidance for animation, acting, cosplaying, costume making, and social media, but the panels that were most popular were a little more interactive. It's a growing trend at conventions to host game-show style events. From what I have seen at previous events, and was no exception here, these events fill up and everybody has a blast. (There's so much going on with these type of events, I'm actually working on a separate article so as to cover more of what is involved and what one can expect.)
~ * ~
No matter your specific interest, though the the AniRevo event is targeted at anime fans, conventions tend to have a little something for everyone and the price is quite reasonable. Full access for 8 hours worth of entertainment only cost $20, compared to $15+ for 3 hours to see a movie in theatres. Additionally, students are eligible for a discount, and kids to a certain age get in free with an adult.
This first-annual event was a huge success and brought out almost 1000 more attendees than staff had expected with total number of attendees reaching 1731. I can imagine that this great turnout may bring this event to being a full 3-day convention as soon as 2016, and you can be sure I'll be headed back next year.
To find out more information about Anime Revolution, their upcoming Summer convention, and any updates on what will happen for the 2016 Winter event, check out their website:

*Photos in this article used with permission*
Please check out the links to support these cosplayers and photographers!
We are influencers and brand affiliates.  This post contains affiliate links, most which go to Amazon and are Geo-Affiliate links to nearest Amazon store.
Artist / Model / Gamer / Crazy Cat Lady