We are influencers and brand affiliates.  This post contains affiliate links, most which go to Amazon and are Geo-Affiliate links to nearest Amazon store.
One of the most important parts of a gaming headset is to make sure you have a fully immersive experience in a game. When you have a headset that can give you top-notch sound, a game can become a whole new experience. Overall, the K1 Pro headphones from Onikuma have great surround sound but lack comfort and flexibility. We'll go over everything you need to know if you're in the market for a good gaming headset and are considering these.
Comfort of the Onikuma headset
Out of the handful of gaming headsets I've tested for Dragonblogger, this one is the stiffest of all of them. There's not a lot of flexibility in this headset. It is, however, incredibly light and doesn't put a strain on your neck to hold up. Thankfully, it doesn't push a lot of pressure onto your ears, it just doesn't stretch around a lot. The ear covering is a little stiff and doesn't cover the bottom of my ears fully. After wearing it for a few hours, I didn't have any strain on my neck or ears.
Sound quality
Sound quality is where the Onikuma excels. Not only was the sound surround sound on my PC, but it is on my Mac, too. This is not a common feature amongst headphones. I also tested it with audio on a Switch and PS4 controller, which kept up the same level of quality sound. It was the most immersive sound experience I've had for gaming to date. It has clear HD 7.1 surround sound with high-grade 50mm drivers built-in so you can hear everything. If you play games where the sound direction matters, such as first-person shooters, this is something you'll need.
Using the Onikuma headset
As with most gaming headsets, the Onikuma is ready to use right out of the box. On the remote, the mic mute button and the volume up and down controls are a little hard to use. Overall, it's easy to use and we'll get into the microphone next.
Microphone test
The microphone on the Onikuma is not moveable toward or away from your mouth. It does go up and down 120 degrees. Moving it up and down is a little stiff (I didn't even think it was moveable until I saw it as an option on the product description.
There is also no microphone test to demonstrate the sound because I couldn't get the microphone to work on two different computers I tried.
Features:
Universal compatibility: PC, PS4 controller, PlayStation Vita, Nintendo Switch/3DS(audio), PSP, Mac, IOS/Android device, Laptop, PC (Win7, Win8, Win10), Xbox One
Noise-canceling mic
Adjustable headband and foam ear cups
HD 7.1 surround sound
50mm driver
Blue LED lights on side
Comes with adapter (microphone and headphone plug)
120 degree adjustable mic
Get 50% off with code: ASMWX4XJ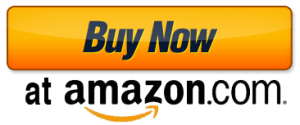 Disclaimer: I received this product at a discount for the purposes of testing it and reviewing it.  All opinions expressed are truthful and 100% my own.
[P_REVIEW post_id=1089189 visual='full']
We are influencers and brand affiliates.  This post contains affiliate links, most which go to Amazon and are Geo-Affiliate links to nearest Amazon store.
Jackie is a writer out of Denver, Colorado with a never-ending passion for good TV shows, gadgets, and old-school video games.
Compensation Area of Interest I've been writing articles online for over 8 years, but I'd like to start getting into the review world. I love, love, love TV shows and gadgets.