This is a review of the PanPany Touch Control Dimmable Table Lamp.  It is sold on Amazon for $38.99.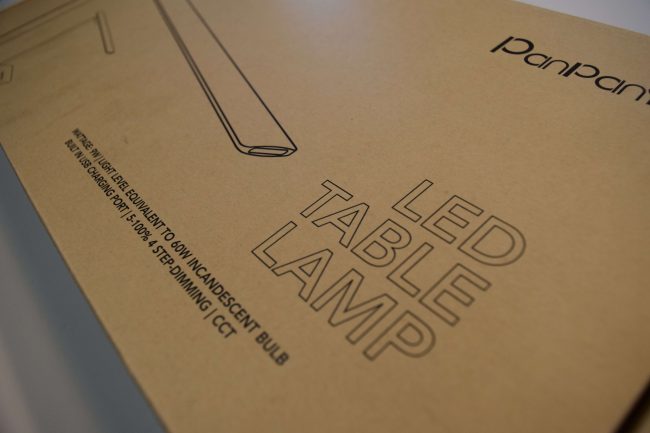 This is a light designed specifically for situations where you would want to increase and decrease the light level, such as at a desk or on a nightstand.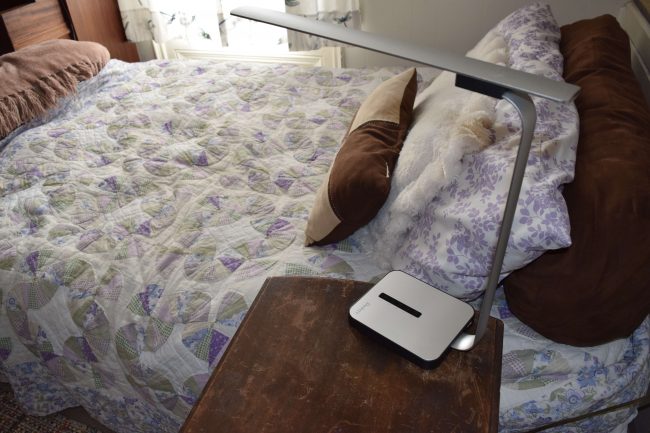 Inside the box, the lamp is in a few unassembled pieces.  There is also a manual and power cord adapter that gets plugged into the base.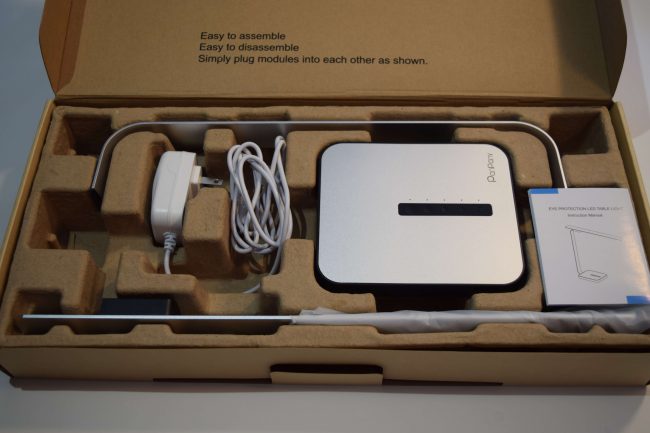 Building it is simple and mainly self-explanatory.  You just need to slide in the plugs on the neck into the ports on the base and light piece.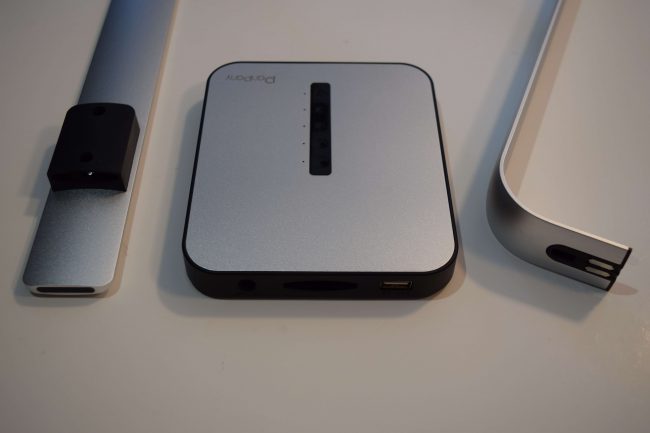 I like how the lamp looks and the silver aluminum gives it a premium Apple-like look.  Also, so far the light has held up very well and nothing has broken yet.
However, I was quite disappointed when I found that neither the neck nor any other part of lamp is adjustable (it doesn't bend in any way).  Many desk lamps have the ability to move around to allow you to point it exactly where you want it to be, but unfortunately this one does not.  Fortunately this isn't too big of a deal because the light has a very wide angle of light, and will cover most, if not all of any average sized desk.
A nice feature that this lamp does have is a USB port on the back that can be used to charge your phone or any other desired device.  This is extremely convenient because many like to keep their phones next to their bed at night.  This light will allow you to do this without taking up another wall outlet or a wall-to-USB converter.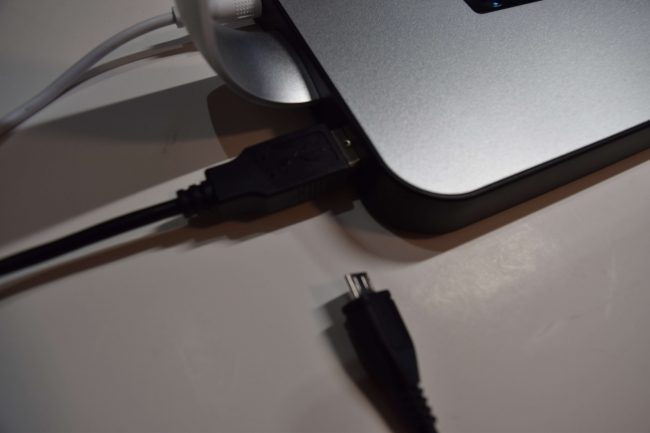 The touch-activated dimming is easy and actually quite fun to use.  You can choose between light setting 1, 2, 3, or 4 by tapping the corresponding button, no clicking required.  I also like the touch buttons because they allow you to slide the light level up and down.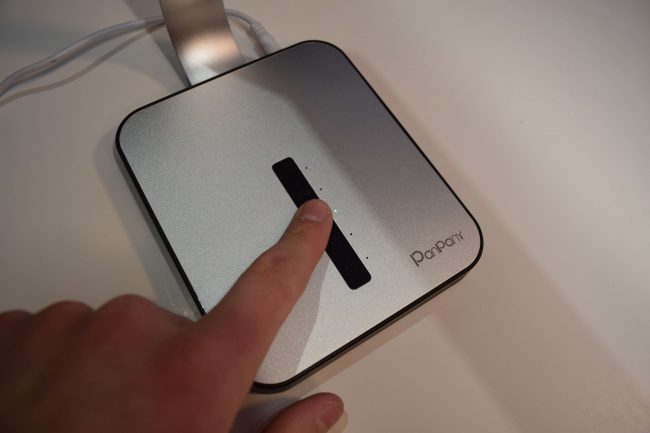 The actual LED light is large and quite bright.  For me it has done a good job of illuminating the entire surface that it is intended to.
Overall I think this is a nice multi-purpose light that is more expensive than an average light, but has many added features and a premium design.  The only negative I could find is that the neck is not adjustable.