I have gotten to review so many wonderful things in my time here at dragonblogger.com. Today, I get to share with you, perhaps the single most incredible thing I have done to date. Ever since I first began enjoying technology, way back as a child sitting at a workstation at Univac, playing with a clock the size of a house, I have always desired to have portable toys like Dick Tracy did or Maxwell Smart, or Even Inspector Gadget. Now, I have, and I am happy.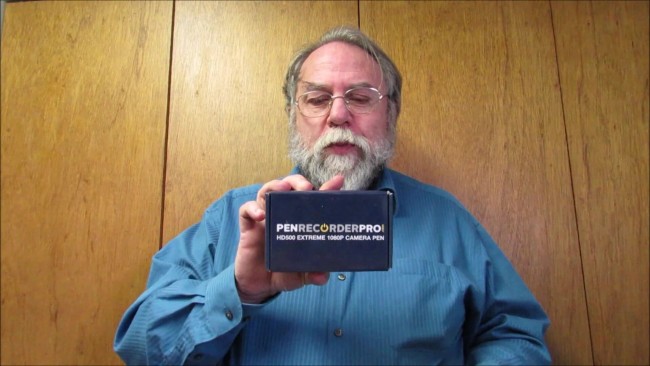 Penrecorderpro.com sent me a video camera built into a pen. I have seen some on web sites and honestly was not sure of how well something like this would do. Now, I know, and can confidently say that the quality of this device is so much better than I could have imagined. I can also say, it takes a better quality video that My Samsung Wb350-F, and I thought that is was the best.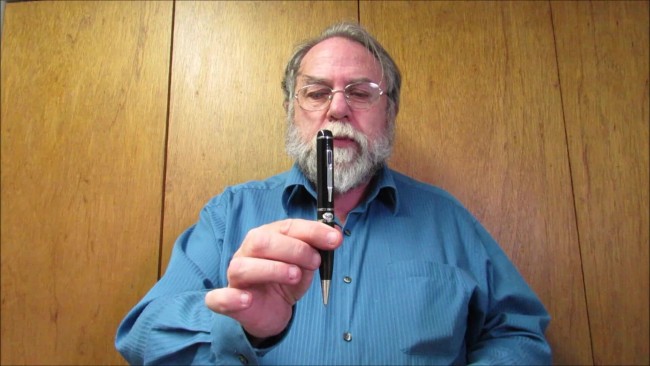 I am going to start this review by sharing the specs as stated by the manufacturer, then I will share the rest of my thoughts on this wonderful technology.
| | |
| --- | --- |
| View Angle | 65 degrees |
| Min Illumination | 1 Lux* |
| Video Format | MOV |
| Compress Format | H.264 Advance Version |
| Video Resolution | 1920×1080, 1280×720 |
| Frame Rate | 1080P max. 30FPS, 720P max. 60FPS |
| Photo Format | JPG 2048×1536 |
| Storage | Micro SD up to 32GB * |
| USB Interface | USB 2.0 |
| Battery Charge | DC 5V/500mA |
| Battery Capacity | 380mAH |
| Dimensions | L: 155mm, D:15mm |
| Weight | 44 grams * |
Ok, pretty simple right? Well, there are 3 bits to expound upon, and 1 of them I had to look up to determine what it was.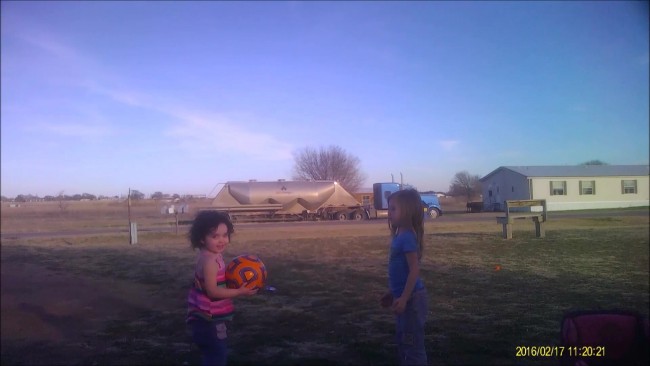 The first is its claim to min lighting of 1 Lux. First of all, I had no idea as to what a Lux was so, I had to look it up. I did a google search, and found a website named Videomaker that had this to say about the subject, "A camera with a 1-lux rating claims to be able to produce an image by the light of one candle that is about three feet away from the subject."
Ok, so there are new things to learn, and I did just that. I can say that this camera does do a fair job in low light situations, this shot was taken in my car at night, of the speedometer. I think it did a great job.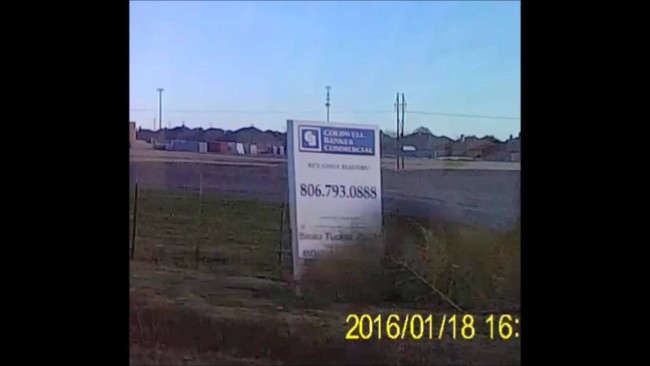 The next is storage. The pen I have has 8Gb which is their base model. For 16GB it costs $10.00 more, and for 32GB, add $25. Not a bad price. There is not, from what I can see, a micro sd card slot, unless it is internal.
The last is the weight. I am not a fan of the metric system, and do not use it much so I had to convert Grams to another unit of measurement. So in this case, 44 grams in just slightly more than 1.5 ounces, not very heavy at all.
A few additional things need to be mentioned, and they are the various video resolutions. In order to alter these, one needs to plug the camera into the computer, and run the included software program. This will allow you to adjust a few features such as the resolution, date and time stamping, contrast, sharpness, saturation, white balance, frequency of Optical Source, and audio volume.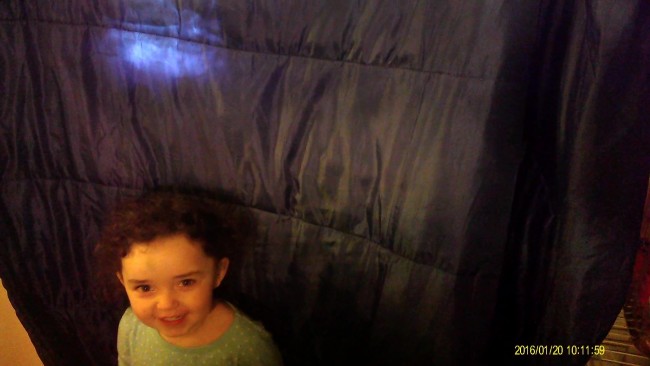 I want to give you my only cons to this product before I go on and talk about the pros. For me, they are things that might not affect you, and will vary depending on each person. The light on the pen camera is very dim. This is so that when using the camera, the light does not alert others that you are recording them. For me, my eyes do not focus so well on small points, and as such at times, I could not tell if I had turned the camera on or not. In a few of my attempts to get video shots, I did not record anything and that was because it was off.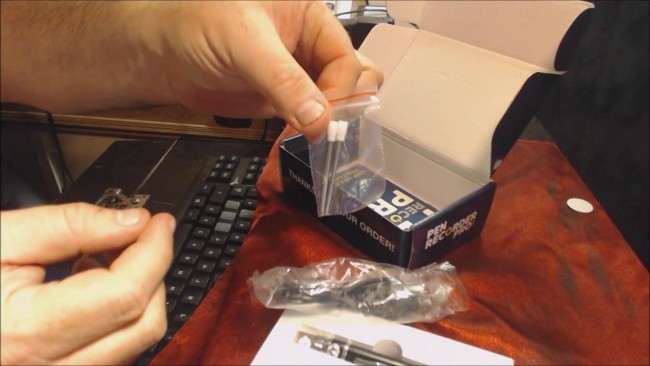 The next would be pointing the lens. I shot a short bit showing my granddaughter, so you could see how well her voice could be detected by the camera, and it was not my best work. Even though I thought the camera was pointed right at her, it was a little high and she was not properly in frame. At other times, when I clipped the pen in my pocket, it appears to point at the sky rather than at what I wanted it to, still, it took good video.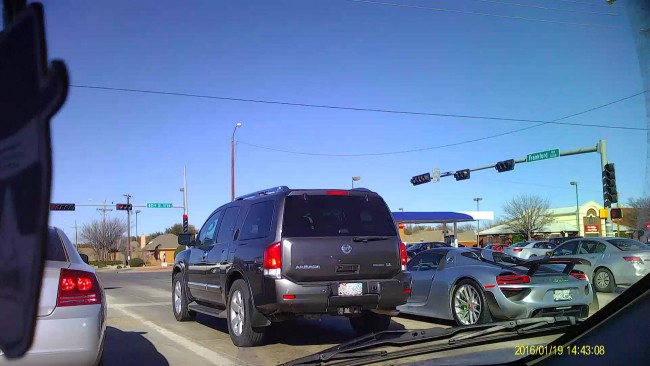 This is really all I can find to point out as a fault. As I said your results will probably vary as compared to mine. So now, let's go to the pros.
I love that even in low light, this camera compensates for and adjust the light settings fast, and within less than a second, the remainder of the video looked amazing. I took shots inside my home, outside, inside my car, during low, medium, and nearly no light, and each time, I got amazing quality.
I am really impressed with the audio pickup on this camera. My digital camera that I have previously reviewed tends to miss audio, or it is so low that you cannot make out what is said. With this camera, the sound is strong and amazing. I love it.
Ok, a note about something I noticed while taking a video. The scene was not amazing, I was just testing out the ability to use it in any given situation, but in the shot, I was driving past a spot where a sign was on the side of the road. The signs lettering can be seen in crystal clear resolution as I drove past at, at least, 50MPH. to me, this was amazing. The detail that this camera picked up was incredible.
One of the truly neat things about a spy camera is that since it looks like a pen, people will not suspect it is anything else but a pen. In some situations, your focus may be less on video and more on the audio. In those cases, simply close the lens cover, which is a small black slide on the clip that holds the pen securely onto your pocket, and then turn the camera on, and let it run. All of the audio will record, providing you with a blank video, with time and date stamped on it, and all the audio you may need. One important work, and by no means am I a source of legal information, but in some states, the recording of a conversation must be consented to by both parties or they can sue. In others, it only needs 1 persons consent. This is as I understand it true for both video and audio. Please be sure to get the facts about your states laws before covertly recording others. Each state has specific requirements as to how these things must be done.
Full Video Review with Footage Capture
My final impressions that I wish to share with you is that while this video camera pen is on the higher end of price, I think if you have the money to spend, it is a great investment. As a recording device for voice, it is amazing. As a recording device for video, it is more than amazing. Even as a pen, this device is excellent. It writes in black ink, and includes 2 additional ink refills.
I have worked in and around many different types of computers. In the Navy, I used a magtape drive computer that was a step down from pen and paper. I later worked for a big computer company and after that, taught computer class's nation wide. I had the privilege of teaching 14,000 students in a 2 years period of time. Afterwards, I owned a small computer training and repair shop for a few years. I have owned C-64's, Pc's of various types, Amiga's, and even Mac's. I now have included the android to my collection. At any time, I have close to 15-20 computers or combinations of computers and game systems in the house. I look forward to more.