This is a review of the Etekcity Scroll H7PX+ Gaming Headset which is a 7.1 Channel Surround Sound USB gaming headset that has an ergonomic lightweight design, large and comfortable earcups and provides enhanced Bass Vibration.  This headset also comes at a very modest budget for the features and I take it through it's paces to see if it this headset is worth the cost and provides you the quality sound of headsets costing more.
The headset is extremely comfortable as the ear cups completely surround the ear lobes without crushing them against your head, I was able to wear it for long periods of time (hours of gaming) and only the first couple of times did I get a little pressure fatigue as the headset was tight and loosened up after repeat use.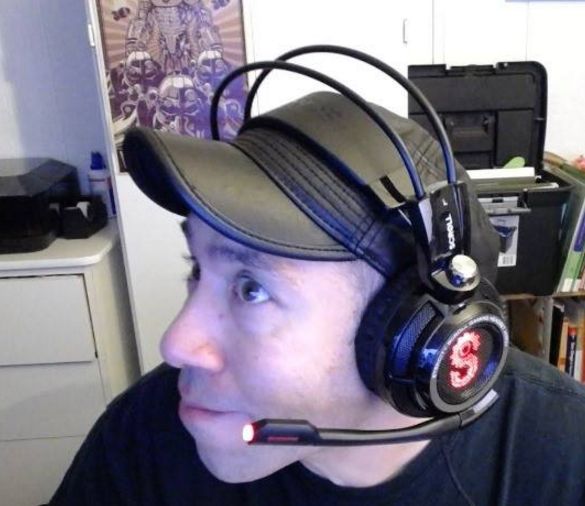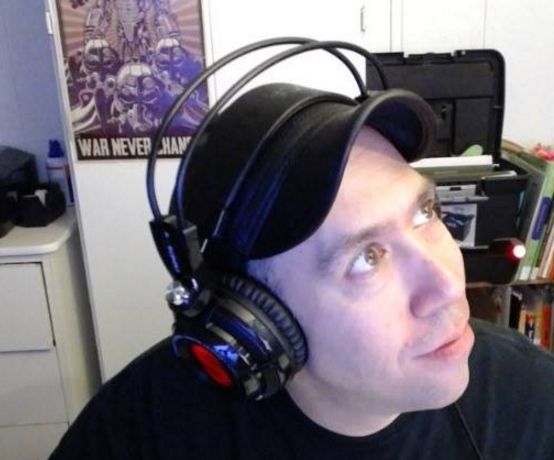 Most gaming headsets may sound good but pair with a weak microphone, but I found the mic quality and clarity to be spot on here.  The microphone was much better than many headsets I have reviewed for example.  Here is an Audacity Sound Recording Capture from the Microphone of the Etekcity H7PX+ Scroll Gaming Headset so you can hear how clear the mic is for this gaming headset.
Click Play to Listen to Audio Sample
Now after playing various games like Starcraft 2, Fallout 4, Hearthstone, Ark: Survival Evolved I found the headset sounded very good, the volume was loud and range was decent for the price though I found it became dramatically lower volume on 7.1 Surround compared to Stereo, it really strains the headset to do 7.1 and overall the sound was pretty nice and in Ark: Survival Evolved especially I could notice the difference with hearing the dinosaurs attack you from behind with 7.1 mode enabled.  My only issue was that 7.1 mode lowers the overall volume quite a bit and required some tuning and adjustment nearly maxing out the volume of the headphones where it would be the same volume at like 75% if I were using it in stereo mode.
I also found the vibration to be more gimmicky than actually beneficial, it did do some vibration and buzz the speakers inside the headset but this provided more of a buzzing and didn't give the feel like a really deep subwoofer, and annoyed me more than made me feel like I was getting deeper bass so I wound up disabling the vibration bass boost of the headset.
The equalizer likewise was cool when manually adjusting, but I found the default categories for music were way off.  Metal just didn't adjust the EQ to the way I think metal should be set at…etc.  I found none of the EQ presets I really liked for the type of music I was listening to, and wound up manually configuring them all.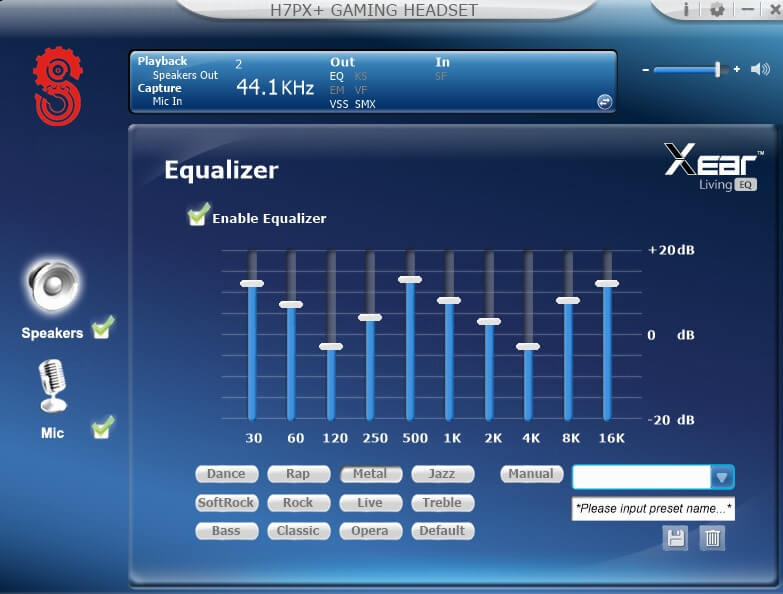 Now 7.1 mode is pretty awesome, and the ability to adjust the volume on each speaker really makes a difference.  Again when you turn it on by default volume overall decreases, but you can play with the settings and individual volume levels and get something pretty decent in there.  One thing also is when you set to 7.1 Virtual Speaker Shifter you can put the "distance" that your speakers are at, the default was too far and I wanted them to be closer and this made a big difference.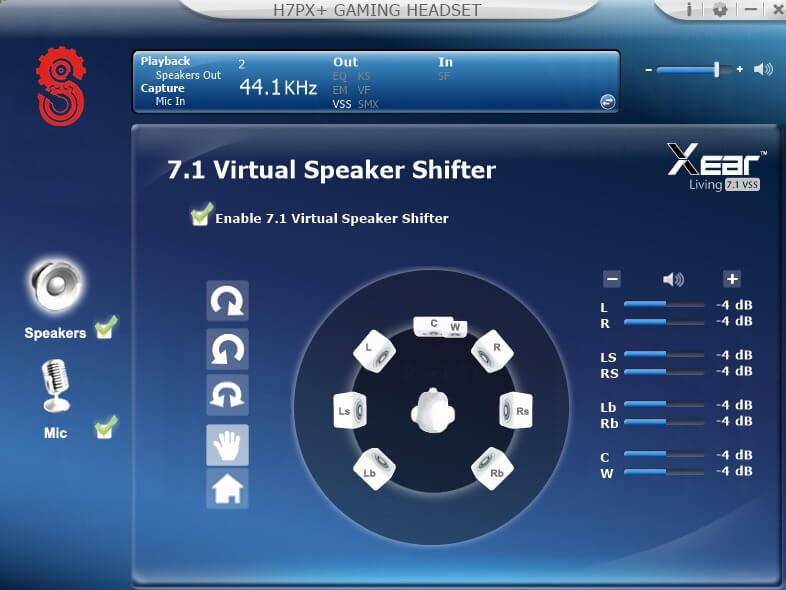 Now, I don't exactly know what Xear Surround Max and had to do a little research but what this appeared to do was raise the volume and simulate 7.1 surround even from stereo music sources, it merely clones the stereo channel into the other channels and it does make the sound seem like it is coming at you from more directions than simply left and right.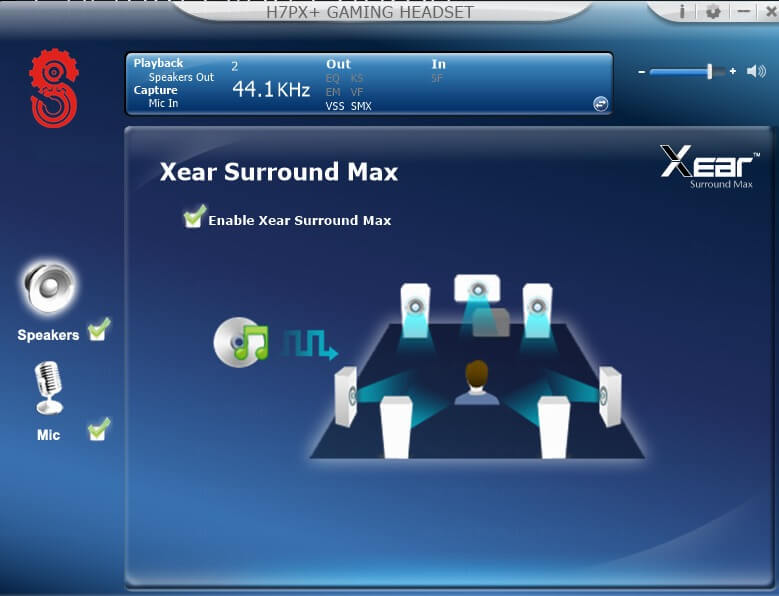 Now here is the thing, I have reviewed headphones ranging from $15 to $200 and I have to tell you for the price these headphones are amazing.  The fact that these are only $39.49 right now on Amazon I can tell you they deliver better performance than the SADES AW50, the Kotion Each G2000, and most other headsets I have tried except for the $200 Creative Soundblaster ZXR but those cost 5x as much and honestly are better but not 5x the price better in my opinion (though they are Bluetooth and work with PS4 and Mobile Phones too).
The Etekcity H7PX Plus is a really good bargain for the price, and other than I wish they had 50mm drivers instead of 40mm drivers they are an excellent choice for a budget 7.1 Gaming headset that has a good mic that sounds clear when chatting with others on Skype, Teamspeak or any other voice program.
You can find the Etekcity H7PX Drivers and Software Here!
I have been obsessed with computers, tech, gadgets and games since the early 1980's having grown up on the Commodore 64 and Amiga computers.
By day I work in the IT Security Industry and have been in IT for over 20 years. On my spare time I am a Vlogger, Blogger, Streamer, Gadget Reviewer, affiliate marketer, influencer and entertainer. I am also an avid movie fan, TV Show fan, Anime fan, video game fan and fan of trying anything and everything new.