We are influencers and brand affiliates.  This post contains affiliate links, most which go to Amazon and are Geo-Affiliate links to nearest Amazon store.
The world of smartphone gaming can be one that is hard to get into. Trying to find a phone that is designed not only for speed and reliability, but also for finding a device can that handle high frame-rates, but also showcase rather impressive resolutions isn't easy to come by. This can be due in part by not many gamers really focusing too much on gaming from a smartphone, but rather a high end gaming PC as well as gaming consoles. There are very few companies out there that try to mass produce a smartphone that will perform as close as possible to that of a PC or even a gaming console. Smartphone company RedMagic, has been trying to do just that for several years now. Since October of 2017, RedMagic was the first company in the world to produce a gaming smartphone that features a built-in cooling system and ever since has been working on improving each model that they produce.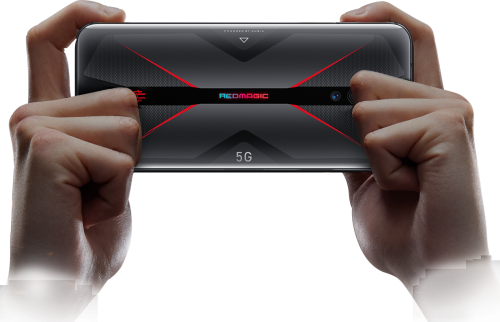 Coming soon, the RedMagic 5G Gaming Smartphone, will be their latest iteration and this model features a lot of things that most modern smartphones simply just do not. Right off the bat, the RedMagic 5G offers shoulder buttons which definitely make playing games, especially first-person shooters, much easier to play and feel competitive in. Another incredible feature of the REdmagic 5G is its a sheer impressive ability to be able to handle just about any video game you throw its way. Coming in at an impressive 144Hz refresh rate, the Qualcomm Snapdragon 865 processor and 240Hz touch sampling rate, the RedMagic 5G is absolutely going to give you a far better gaming experience than most other smartphones on the market today. Another aspect that is very impressive is the RedMagic 5G has built-in an active liquid-cooling featuring their Turbo Fan 3.0 ultra cooling system, as to make sure that your phone doesn't overheat.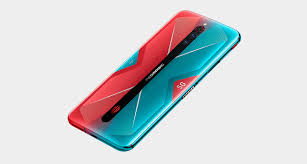 One of the RedMagic 5G's impressive features is its Touch Choreographer ability. This is going to make certain that any touch movements that you make while playing a game have as little lag as possible. Just like playing on a PC or a gaming console, you want to make sure that while you are playing, especially when playing any multiplayer video games online, you want to make sure your touches are as lag-free and quick to respond. The Touch Choreographer makes certain that the algorithm that it uses provides you with a stutter-free experience by compensating in-game-frame-rates to ensure stability because no one wants to be in the middle of a match and have to worry about missing a shot on their opponent. All-in-all, the RedMagic 5G is certain to impress those that are in the need of a true video game smartphone will find yourself being rather impressed with that RedMagic has to offer you. Especially for those looking for a device to play games such as Fortnite, PlayerUnknowns Battlegrounds and even racing games such as Real Racing. The RedMagic 5G also provides a very comfortable gaming experience and one that is sure to give you the edge over your opponents while also providing a very amazing smartphone that can be used for everyday use. The RedMagic 5G is already available to purchase in China and will be available to the rest of the world, in April.
Product Features:
● 5G: SA + NSA dual modes support all key regions
● Qualcomm® Snapdragon™ 865: LPDDR5 12GB +
UFS 3.0 256GB
● Active Liquid-Cooling with Turbo Fan 3.0: Ultra
cooling system
● Built-in Shoulder Trigger Buttons: Play Like a Pro
● 64MP Sony Triple Camera: IMX686 Sensor+
Super night mode
● 4,500mAh Battery: Up to 55W Quick Charge
● Kryo™ 585 CPU 25% faster
● Adreno™ 650 GPU 25% faster
● Qualcomm®5th AI Engine 2x
performance
● Ultra Gaming Booster
● Quick Charge™ AI smarter battery life
support
● Qualcomm® Snapdragon™ Elite
Gaming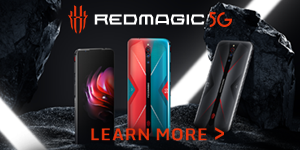 We are influencers and brand affiliates.  This post contains affiliate links, most which go to Amazon and are Geo-Affiliate links to nearest Amazon store.
I've been writing and covering many forms of entertainment such as comedy shows, and arcade bars as well as reviewing video games and more for the past decade. I love to write and I am blessed to be able to have the opportunities that I have had in the entertainment and technology fields.