We are influencers and brand affiliates.  This post contains affiliate links, most which go to Amazon and are Geo-Affiliate links to nearest Amazon store.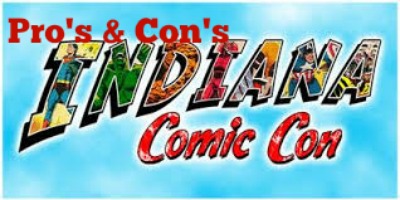 For the past several years Indianapolis has started to be the home of more and more conventions ever since Gen Con made Indy their home several years ago. Albeit Gen Con is mostly known for being the premier destination for tabletop gaming. It was high time that Indianapolis started to have some conventions that were catered more towards pop culture.
Enter the year 2014. When Indianapolis was host to a few new conventions that have, much like Gen Con, become a staple for the Circle City. Indiana Comic Con started in March of that year and has since become one of the two new conventions that have stuck around and have helped Indy grow as a convention city.
I have been to a lot of conventions in my time. I will have to say that although Indiana Comic Con was a lot of fun there have been a lot of cons (no pun intended). However, I will get to those in a few. Let's talk about the good things I enjoyed such as how really easy it was to find all of the celebrities as they are sectioned off in their own area away from the booths themselves making it very easy to find each guest and their appropriate line. The staff was friendly for the most part when it came to letting you know some info about each guest and their time of next appearance, however, some staff were not aware of how much photo ops or autographs were which I will say that I thought the prices for each were rather expensive. I mean, Val Kilmer charging $80 for a photo is a bit ridiculous.
The other things I enjoyed are how, like other conventions, Indiana Comic Con separated all the artists into one area making it easy to find a new comic or graphic novel to check out. Also, Indiana Comic Con has an app that is updated round the clock during the convention and lets you know when panels are coming up each day. I also was very pleased with the sheer amount of people that came this year as opposed to years past. I did not expect there to be as many people as there were since ICC has been known for some problems.
The problems? Well first off on Friday, the first day of the convention, I noticed how they lacked any sort of press room even though they made it quite clear to me they had one. When I approached their PR person I was told I had to wait until Noon to receive my badge. Typically members of the press have special access when covering things like conventions. You are usually given access to the exhibit hall an hour or so before the public does so that you can have some face time with the guests or artists. This was not the case here. Also, prior to the convention, they made it really hard to even work with the press. Most conventions have a press application on their site. This was not the case for ICC. They only provided a simple email. I will tell you this, I was not expecting to go until I heard from their PR person, Jaimie Kautzmann, a week before the convention.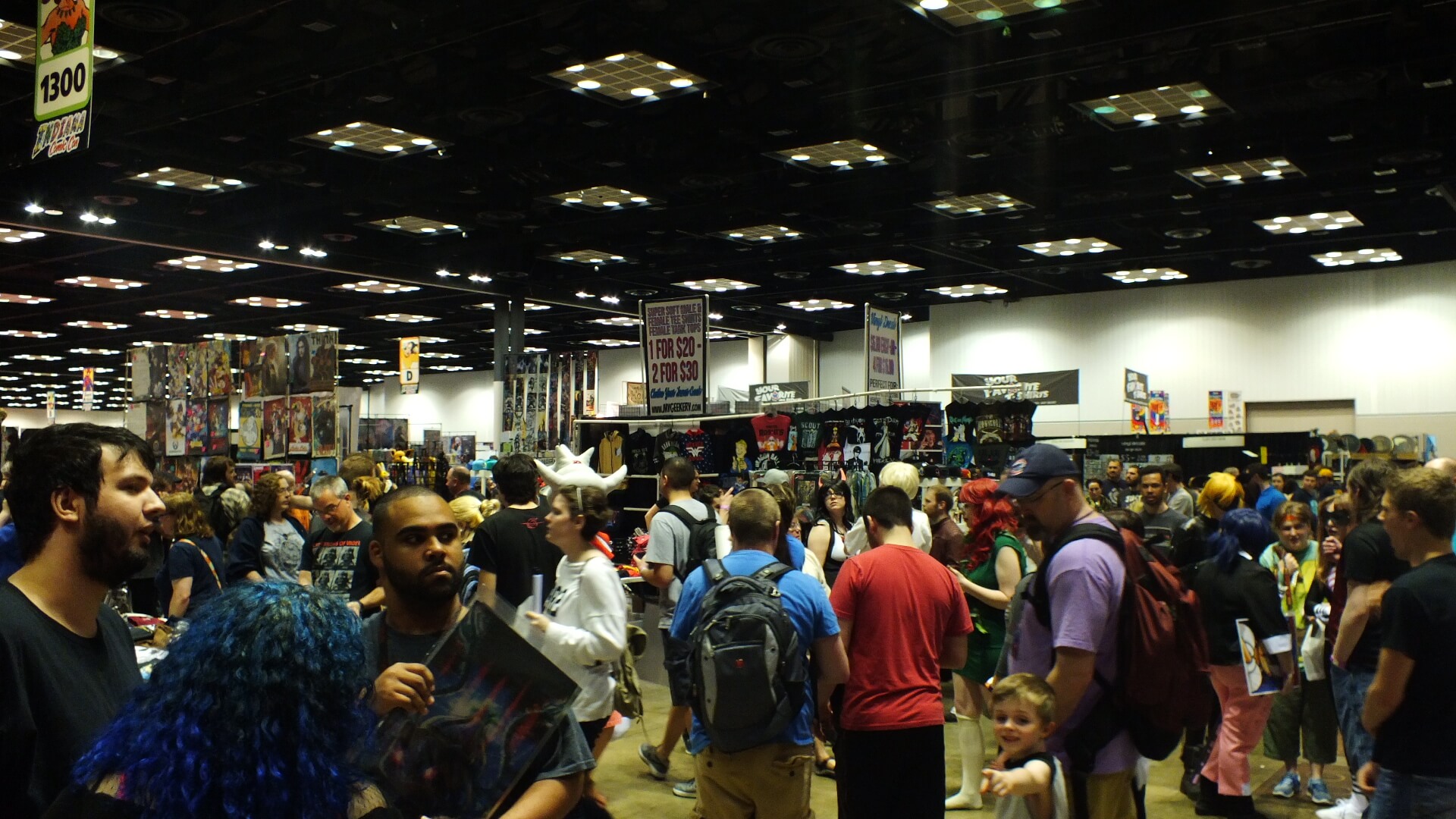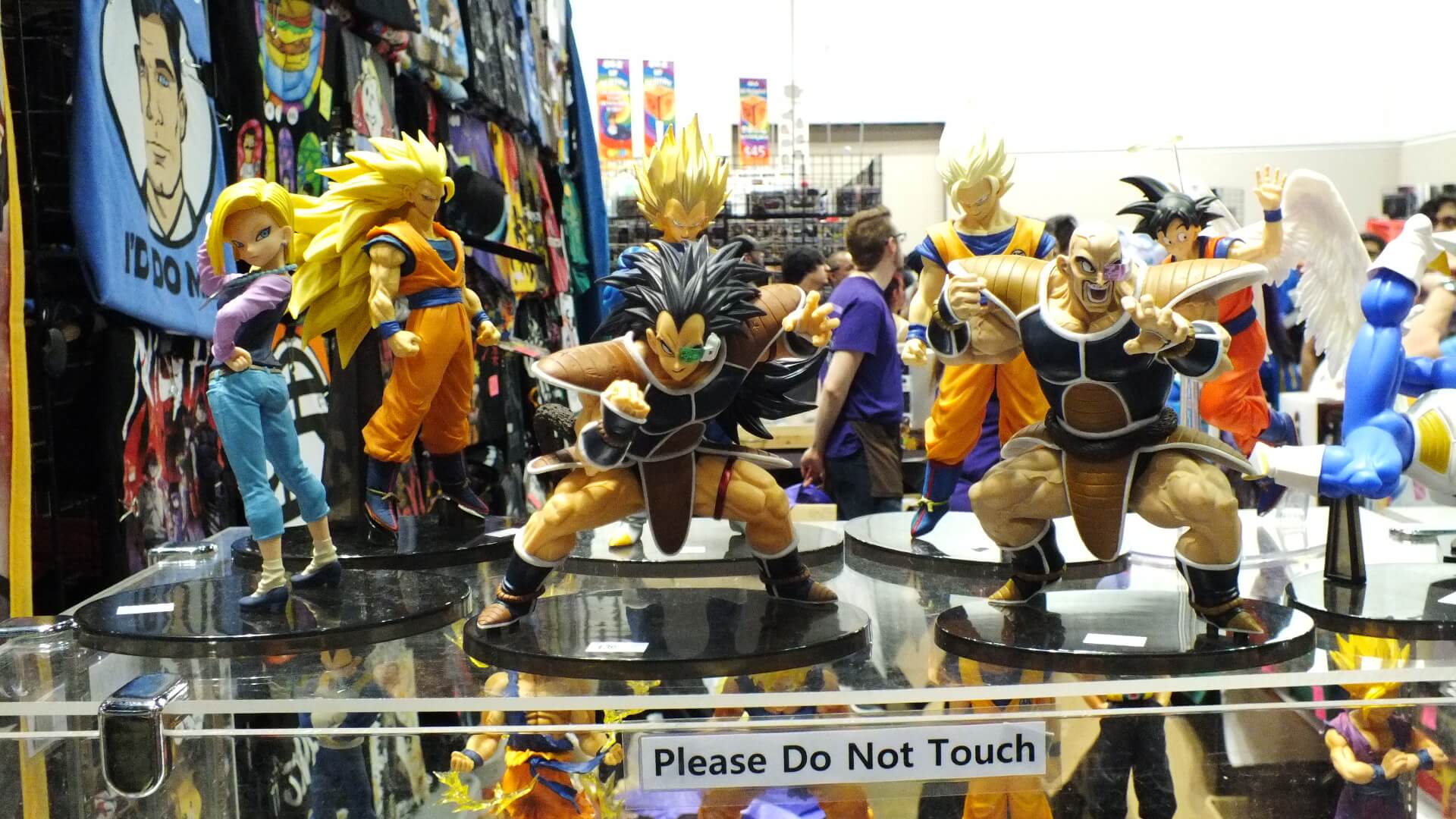 The press badge itself was not even a press badge so it made me not look very credible when talking to guests. Good thing I keep some Dragon Blogger business cards with my name on them handy huh? The other thing I was disappointed with was when it came for attendees to pick up their badge. Instead of doing like what Gen Con does and allow people who pre-ordered their badge to go ahead and pick it up hours before the exhibit hall opens. ICC made their attendees stand in two lines, one for people who pre-ordered and another for people who have yet to buy a badge. Then at 11 AM on Friday they let people pick up their badges. Then after picking up your badge, you had to go back towards the exhibit hall doors and wait in yet another line to get into the exhibit hall. Why not just let people pick up their badge instead of forming a line then waiting till a set time to pick up badges? ICC is the only convention that I have seen do this and I hope next year they stop as the last thing people want to do first at a convention is to wait in a very long line.
One thing I love about every convention is the cosplay. ICC did not lack at all in this department. Thousands of people came to cosplay as their favorite video game, anime or movie characters. I had the absolute pleasure of meeting one of the most famous cosplayers ever, Jessica Nigri who dressed up as Tracer from the game Overwatch. I was also thrilled to meet Daredevil himself, Charlie Cox and the voice of Nintendo's famous plumber, Mario, Charles Martinet.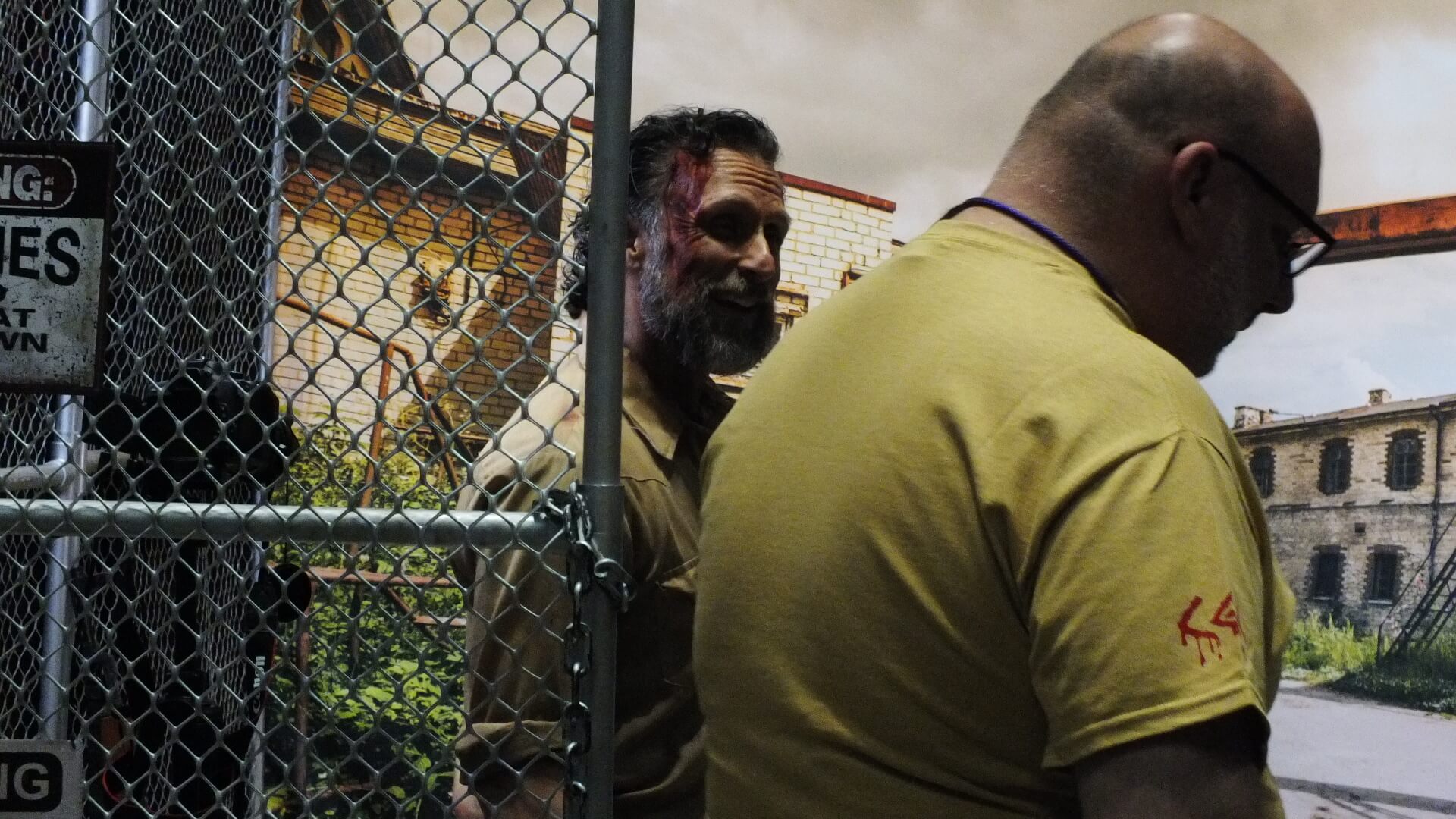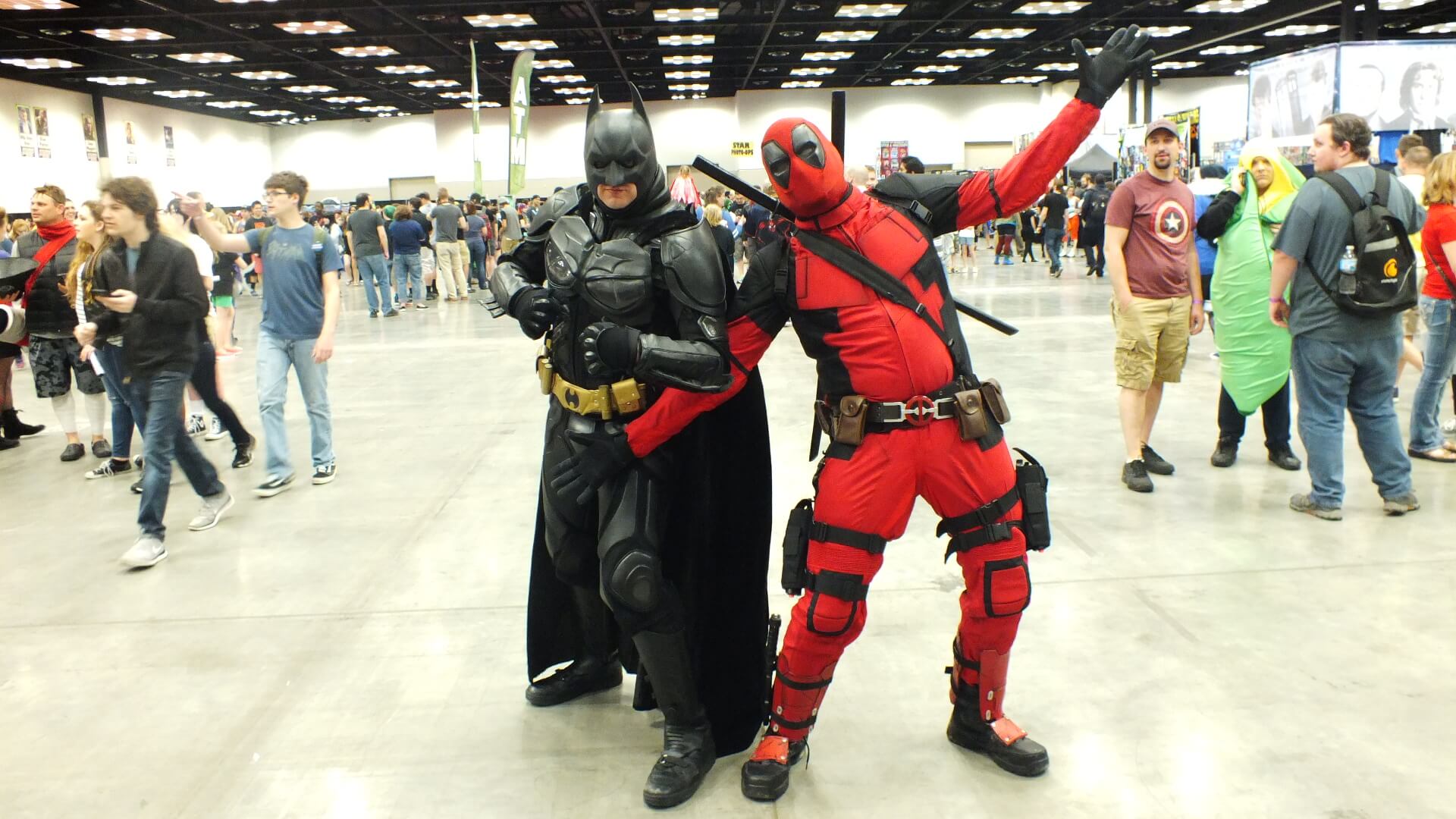 ICC was a very fun convention all around and I do hope they make some changes to work more closely with the media as well as help us interact more with the guests/celebrities. I also hope that they get things together when it comes to the lines and badges. Other than that I really cannot say anything else bad about ICC other than that I do hope I am blown away by the changes they make if any, next year.
"Pro's & Con's" is a new series of articles that follows Dragon Blogger writer, Brian Alford, as he attends multiple conventions throughout the year and gives us his thoughts on each one. This is the first article of his new series which is featured exclusively here at Dragon Blogger.
Do you have a convention you would like for Brian to attend? Please email Brian at brian.alford@dragonblogger.com and your convention could be the next one he covers!
We are influencers and brand affiliates.  This post contains affiliate links, most which go to Amazon and are Geo-Affiliate links to nearest Amazon store.
I've been writing and covering many forms of entertainment such as comedy shows, and arcade bars as well as reviewing video games and more for the past decade. I love to write and I am blessed to be able to have the opportunities that I have had in the entertainment and technology fields.