We are influencers and brand affiliates.  This post contains affiliate links, most which go to Amazon and are Geo-Affiliate links to nearest Amazon store.
With it being the start of yet another convention season as well as the start of a new decade. I wanted to look back at some of my favorite conventions I have attended in the last decade with these being in order from last, to first. Having spent my time attending several popular conventions as well as a few homegrown ones, I am comfortable with ranking them in order and hopefully some of these conventions get even better this decade. So, without further ado, here are my top five favorite conventions from the 2010s.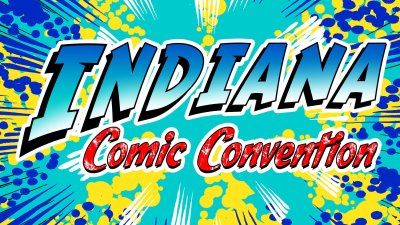 Indiana Comic Convention has really grown on me over the years. Starting back in 2014, the folks over at Imaginarium decided to bring their Comic-Conto Indianapolis and ever since it has seemed to be full of good things, as well as a lot of bad. I will say that their staff has become better at being more knowledgeable when it comes to what is exactly going on during the convention, they still can sometimes be quite rude and make you feel somewhat stupid for asking a question. Other than that, they have provided some decent entertainment as well as doing a bang-up job in the form of the celebrities that they are able to bring to their attendees.  They also have been trying to do their best when it comes to giving a proper convention layout when it comes to their exhibit hall with having a pretty damn good Artists Alley as well as a good selection of vendors. However, you can definitely see that corporate convention in a lot of different ways with not having as many local artists in town nor as many local vendors which is something I always look for at any convention. The three-day passes were actually not that inexpensive coming in it only $60. Hopefully, Indiana Comic Convention offers even more entertainment as there are other conventions that have provided a slew of entertainment that I have had the pleasure of attending and I am looking forward to seeing just how Indiana Comic Convention fairs this April.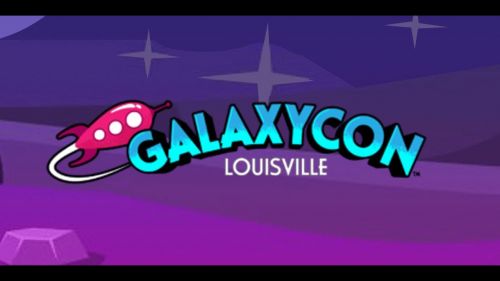 4. Louisville Galaxycon/Supercon
Having only attended this convention the past two years, I must say that this is one of my favorite cons that I have attended this last decade. Having so much to offer that you really won't find yourself all that bored throughout the weekend. After the rights to the name "Supercon" were bought out last year the name changed to "Galaxycon" and it was even more of a step-up than in 2018. Galaxycon offers so much in the way of gaming tournaments, cosplay events and plenty of different celebrity/guest panels that you'll definitely want to make sure you prepare yourself and know exactly what you want to do before you attend. I was also impressed for just how nice the staff is and just how much they knew in the way of where things are located and also what times the events are without needing to refer to the convention guide. I was also really impressed by the way the layout of the convention was with not having the guests being all lined up in a row up against the wall which in my opinion can make for some pretty awful crowd control, but instead, having guests out on the floor in different rows and not making them feel segregated from the rest of the exhibit hall. If you've never been to Galaxycon I highly recommend you check them out, this fall.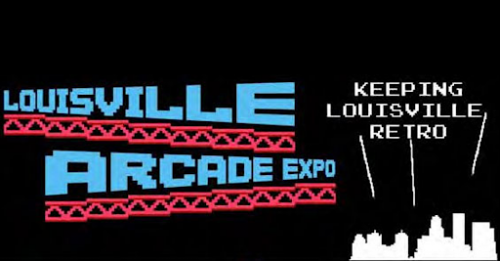 3. Louisville Arcade Expo
If you are anything like me and you're totally into retro gaming as well as pinball, then look no further because Louisville Arcade Expo is right up your alley. LAX has been around since 2011 and has always provided an incredible amount of various arcade games and pinball machines that you wouldn't normally find anywhere else. Not to mention, LAX offers a console and PC gaming room which really could be more or less an interactive museum by showcasing an essence a timeline of where console and PC gaming has come. Both rooms start with the earliest forms of gaming and each room wraps around from earliest to latest when it comes to anything that is considered more than ten years old. This is, in my opinion, the premier event where you can play anything from a Vectrex, Commodore 64 and a Turbo-Graphix 16 to an Apple II, Nintendo Satellaview and an Atari Jaguar. If you don't know what most of those are than Louisville Arcade Expo is absolutely the place to come and find out as well as try them out first hand. Paying only one low price to have unlimited access to all of these classic games is very well worth it and for any video game connoisseur such as myself, you definitely want to come and give Louisville Arcade Expo and shot because not only do they offer all of the things I've mentioned, but they also have very unique, retro centered tournaments such as one called "Fire Mario" where entrants have to see just how long they can last in Super Mario Bros. without losing the fire Mario ability. They even have a Duck Hunt tournament which requires you to stand quite a few feet away from an old CRT television and try your luck at seeing just how far you can get in Duck Hunt. Lousiville Arcade Expo is always the first weekend in March and is absolutely well worth the money and the experience.

2. PopCon Indy
PopCon Indy started out originally as "Indy Pop Con" by way of having an extremely successful Kickstarter which started back in November of 2013 with a goal of having their first convention the following Summer. Well, they absolutely nailed it by having a fully backed convention, the first of which I have ever seen a local city do and it has become, in my opinion, one of the best homegrown conventions I have attended. What I love about PopCon Indy is just how friendly, knowledgeable and welcoming the owners and staff are. They have always been so attentive to the thoughts of their attendees so much so that at every convention on the last day they have a panel dedicated to hearing feedback from all of the attendees, which gives those a chance to let them know exactly how you feel about what you've experienced. PopCon has always been welcome to any and all feedback and it is exactly one of the many reasons I will always continue to come back year after year. However, they have recently been in somewhat of a decline with attendance being obviously quite low in the last couple of years. The 2016 show was without a doubt their best by having so much to offer via an eSports arena to a wrestling event and even the premiere of Kevin Smith's Yoga Hosers.
With all of that, myself and many others have noticed a decline in huge events and more of a focus on celebrities/guests which don't get me wrong, is really important, but making sure you have other forms of entertainment is also extremely important. I highly recommend any fellow Hoosier to do yourself a favor and check out PopCon Indy this year because they have had such an amazing variety in what they offer since this isn't a "comic con", but rather a Pop Culture convention which means there will be something there that any and all ages can relate to as well as having a very much improved cosplay contest for those that are looking to show off their incredible designs. Definitely make sure to add PopCon to your convention list.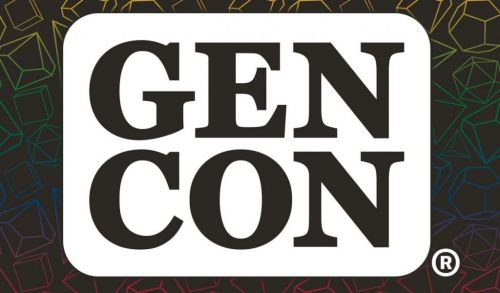 Ah yes, Gen Con. Formally known up until 2020 as "The Best Four Days in Gaming" which is now currently known as "The Home of Tabletop Gaming" is without a doubt rightfully so. Gen Con is the biggest and best tabletop gaming convention in the United States and can be found in the heart of the Midwest exclusively in Indianapolis, Indiana since 2003. This convention is one that any and all Dungeons & Dragons players should make their journey to no matter what part of the world you are from as it is known as the mecca of all things D&D. This is without a doubt the place you should play at least one D&D campaign with randoms because people from all over the world make certain to put on their convention schedule. I've had the pleasure of seeing this convention grow in Indianapolis being as that it is my hometown and seeing Gen Con grow from a few thousand attendees to the massive amounts that I see today has been quite the sight. Not only does Gen Con take over the Indiana Convention Center, but it has expanded to the field of Lucas Oil Stadium ever since 2016 which is a space dedicated for even more gaming events and not only that but gives Colts fans such as myself access to the field and even being able to take pictures on the Colts 50-yard line.
During this convention, you will most definitely find yourself discovering tons of different games to play whether they be card-based games or dice-based, including but not limited to even a few different video games from some independent game developers. There is quite literally always something going on throughout the week of Gen Con due to not being limited to just the space of the Indiana Convention Center, but the surrounding hotels as well which you can see for yourself with the very thick Gen Con Guidebook given every single year to attendees. Not only is Gen Con a convention, but it is one experience that I recommend every single convention goer attend at least once as it is something to truly behold.
We are influencers and brand affiliates.  This post contains affiliate links, most which go to Amazon and are Geo-Affiliate links to nearest Amazon store.
I've been writing and covering many forms of entertainment such as comedy shows, and arcade bars as well as reviewing video games and more for the past decade. I love to write and I am blessed to be able to have the opportunities that I have had in the entertainment and technology fields.