We are influencers and brand affiliates.  This post contains affiliate links, most which go to Amazon and are Geo-Affiliate links to nearest Amazon store.
Today we bring forward a review by a company that you might not be familiar with as it's a new company to ourselves as well, but, Rantopad is a famous peripheral manufacturer in china. And today we will be taking a look at their MAX pure alloy aluminum mousepad.
MAX is a full pure alloy aluminum mousepad by Rantopad available in silver and black color and is 14.5 x 10.2 x 0.1 inch in dimension. The 0.1 inch thickness makes the mousepad fall right into the ultra thin category but doesn't take away the solid and sturdy feel of the aluminum body.
Rantopad MAX Specification:
| | |
| --- | --- |
| Dimension | 370X260X2mm |
| Material | Aluminum+PU |
| Colors | Silver and Black |
| Available In Sizes | Large |
For the review, we have the MAX in silver color.
Rantopad MAX Unboxing: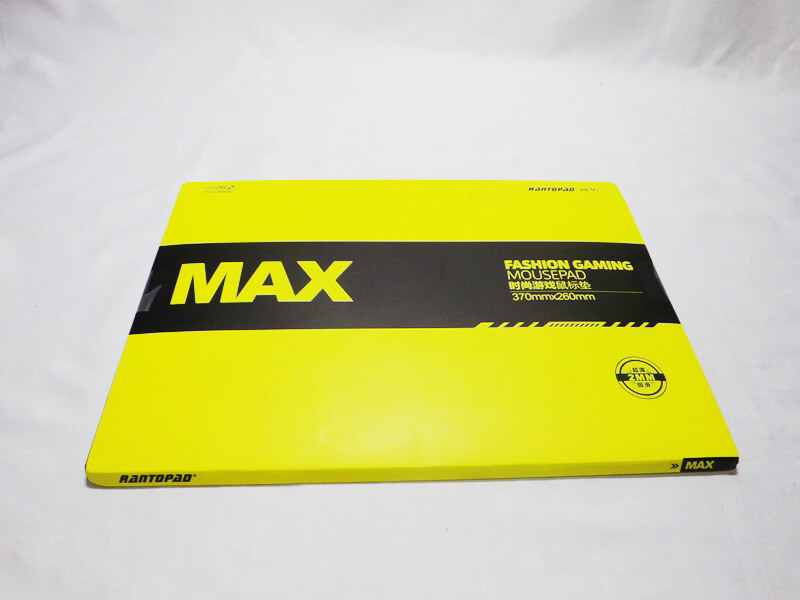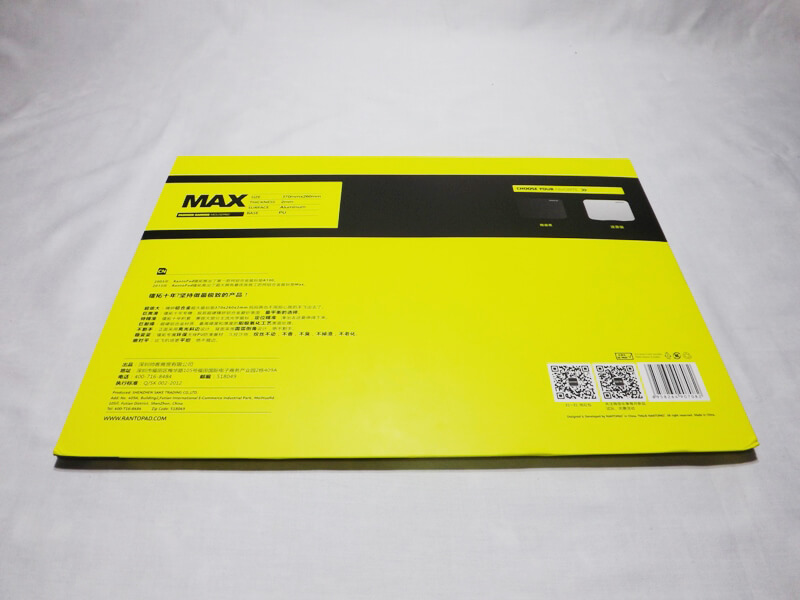 Coming down to the packaging, Rantopad in my opinion has gone overboard here. The mousepad is secured behind 3 layered protection. First being the main packaging which have MAX Fashion Gaming Mousepad written on the front and some specs and some Chinese characters written on the back of the packaging.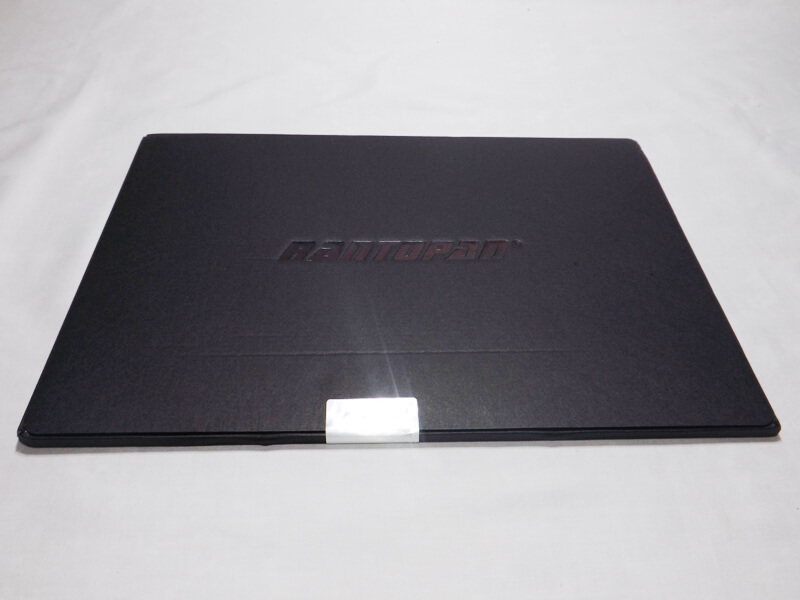 Then we have another cardboard box holding the mousepad inside. The rantopad logo carved in the middle of the box is visible and the box is sealed from the bottom.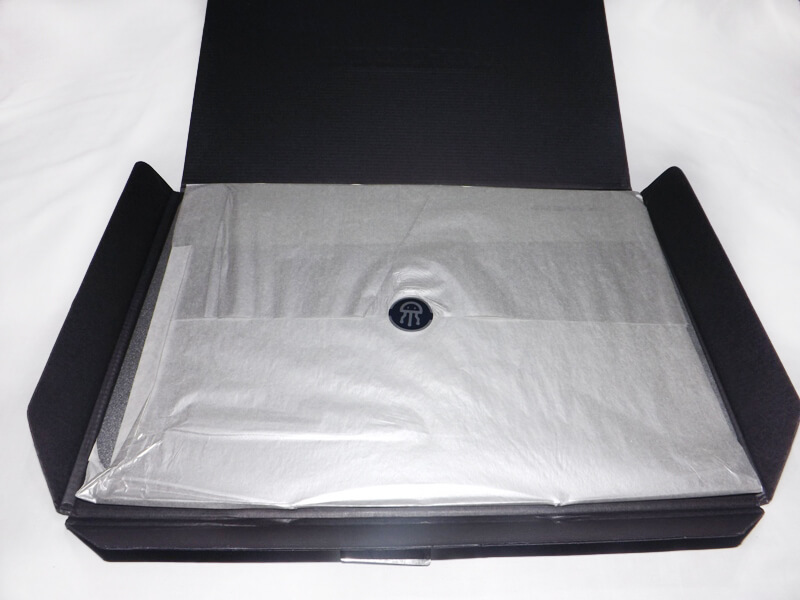 And finally we have the last protection that is a very light paper, I forgot what it's called. But the seal having a octopus with 3 leg like feel seems kinda funny ;)
Rantopad MAX Closer Look: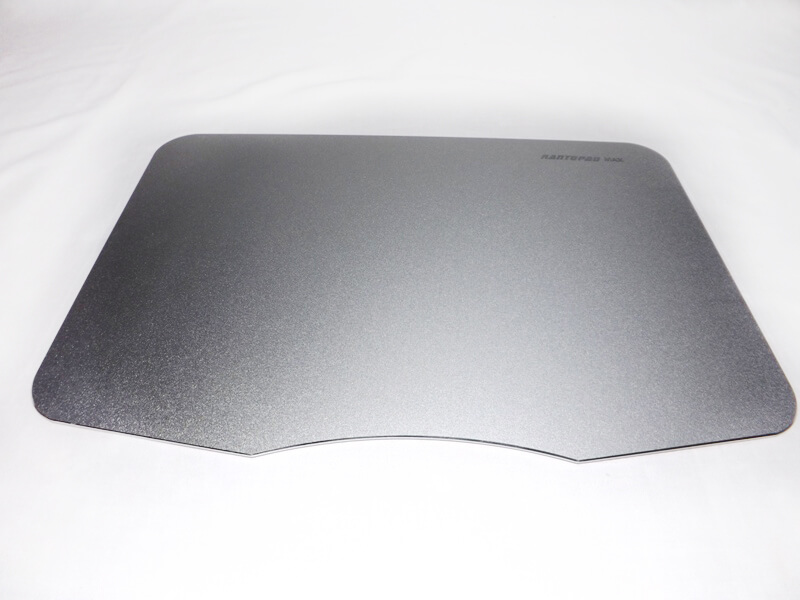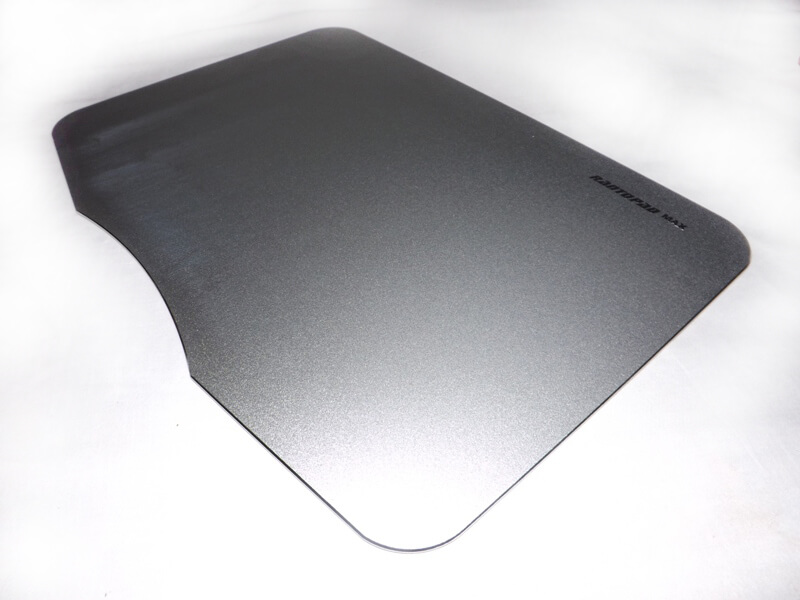 And that's how the aluminum mousepad looks like. It has a little inside curve at the bottom and rantopad max written on the top right and matte finish on the body.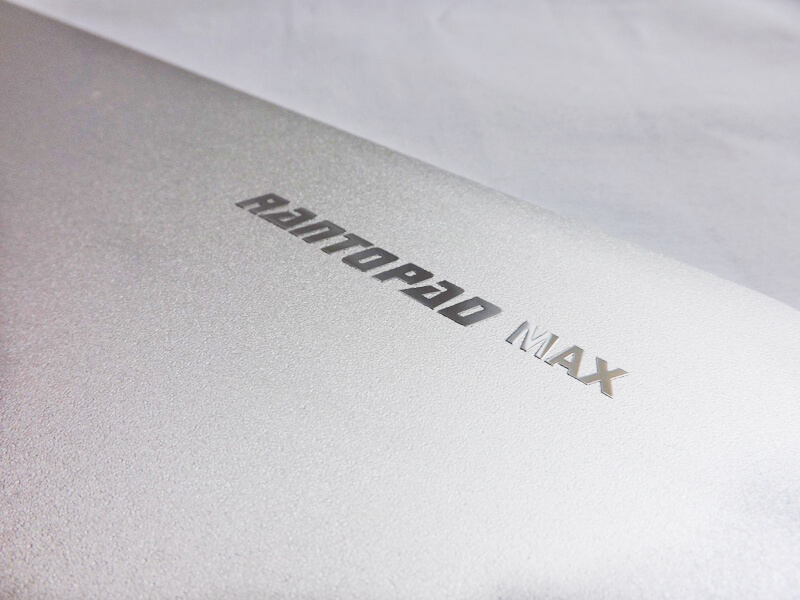 The rantopad max text is written over the surface and you can feel it with your hand but you or one most probably won't be needing to take their mouse that far out near top corner edges more over on a large mousepad, so I don't see a problem there.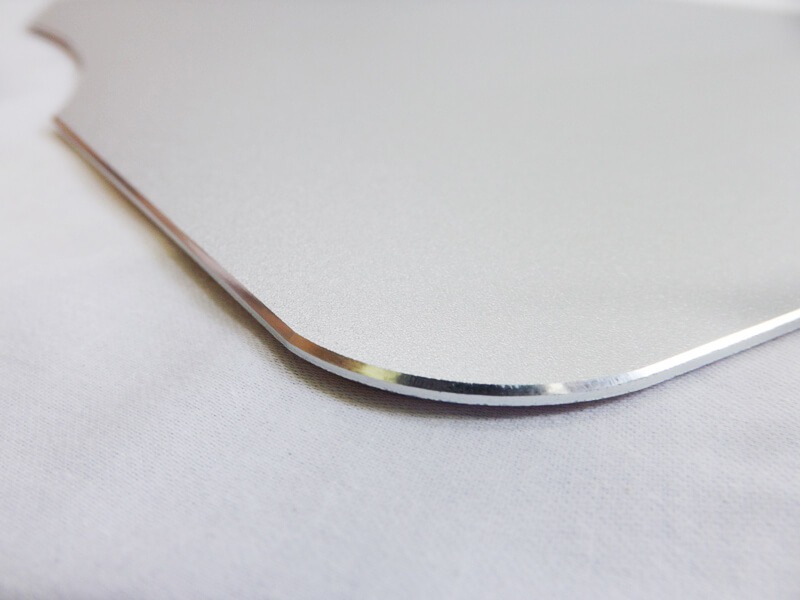 The edges of the MAX is beveled to give it a stylish look and no, the edges are not sharp so you won't be cutting yours or anyone's finger with the metal edges.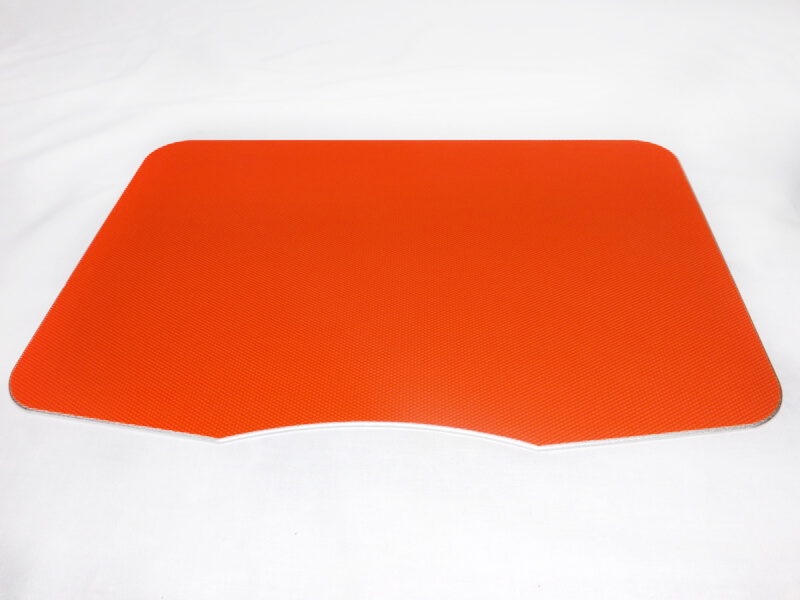 The back of the mousepad is fully covered with anti-slip material that does it's job so perfectly that I can move my whole table trying to move the mousepad but the mousepad didn't move an inch.
Performance:
Before reviewing the MAX aluminum mousepad from rantopad, I've had used various cloth, plastic and other kind of surface (like books or cardboard) as mousepad. So the performance part is rather a comparison to what I'm adjusted to or like to play with which may or may not differ with many gamers or workplace users. Personally I like cloth mousepad which have a little bit of friction to it that you have to apply a little force to move the mouse over the surface, makes the mouse feel a little heavy like Tesoro Aiges which I use.
Now when talking about the performance of the Rantopad MAX, if you're a fan of completely flat surface or if you're moving from having a no mousepad and using table as your mousepad to a mousepad, then Rantopad MAX can be a great choice for that. It has very light friction to it and you don't have to apply much force to move the mouse around making the mouse feel lighter as well. So if you don't like the frictional feeliing of a cloth mousepad and want a lesser frictional surface, then MAX might fall right up your alley. The accuracy is more of a personal skill but moving from a cloth to aluminum mousepad did affect my accuracy in negative way and that's because of the less friction of the surface.
Conclusion:
Rantopad MAX pure alloy aluminum mousepad is a fine piece of work. If one is moving from a having a no mousepad to having one, than Rantopad MAX might be a great choice, keeping almost the same feeling as before but with better precision and no scratches to your table anymore. But for people out there who prefer having a little friction on their mousepad than moving to MAX can be a bad move.
There were some bits I didn't like about the mousepad, like the surface isn't scratch proof. No, you won't be scratching it with your plastic mouse, but you can leave a scratch on the mousepad with something sharp. I do have one long scratch I created for review purpose, but it hasn't affected mouse movement yet. Secondly, the finish of the surface is slowly chewing onto the rubber feet of the mouse leaving black marks here and there on the mousepad which later dissolves onto the surface making it difficult to clean. And thirdly, since the surface is of aluminum, you'll be hearing a lot of hissing noise while moving the mouse here and there, and since I prefer playing video games at low sensitivity, I have to lift off my mouse several times, there's no issue with the liftoff, like the aim going haywire, but when you put it back on the surface, you'll be hearing the bumping sound. The sounds can becoming easily annoying for your surrounding people and even your friends in the game as it can be heard on your mic sometimes as well.
So all and all, if you're looking to move from having no mousepad and even shortening the selection option, planning on buying a aluminum mousepad, then Rantopad Max pure alloy aluminum mousepad seems to be a good choice priced at $24.95. The design of the MAX makes it look like a perfect fit for workplace with clean installations. But all that if you are willing to look over the scratchable surface and the noises that comes along with it. Otherwise there are better options out there.
I will rate the Rantopad MAX 3.5/5 stars.
Check out Rantopad USA Website for more products: http://rantopadusa.com/
Disclaimer- Rantopad sent me the MAX mousepad to do a honest review on. All opinions are mine and mine alone.
We are influencers and brand affiliates.  This post contains affiliate links, most which go to Amazon and are Geo-Affiliate links to nearest Amazon store.
Hi, I'm Ahmed Kazim and I've been a gaming freak since like 7-8. I'm also a geek-o-nerd who keeps looking around for latest development in hardware/tech/gadget industries so expect some quick news from me. I'm also interested in anime (Japanese animation) and can't stand a day without music and gaming.