Samsung finally lifted the curtains on its latest goliath to join their line of plus size phones the Samsung Galaxy Mega 6.3. This smartphone isn't merely big, it's record breaking. Weighing in as the biggest smartphone to date, the Samsung Galaxy Mega 6.3 squeaks by its adversary, the  6.1 inch Huawei Ascend Mate, by a fraction of an inch. Calling the Samsung Galaxy Mega a phone may seem like a stretch due to its size but Samsung is keen on designating this as a phone and not simply a tablet.
Is the Samsung Galaxy Mega 6.3 a Phone or a Tablet?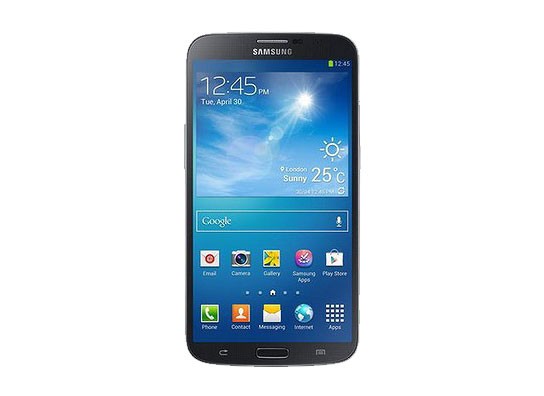 Samsung is keen to wedge a new category into the mobile communications sector and market this Titanic sized phone as a "phablet." Interestingly, the Galaxy Mega 6.3 will not come standard with the "S Pen" stylus that Samsung owners are accustomed to. This is not a huge deal however, considering that the buttons on the 720p HD screen are about the size of your index finger. The phone will also feature the newest version of Android Jelly Bean, a zippy 1.7 GHz dual-core processor with 1.5 GB of RAM, and an option of 8 GB of space or 16 GB for those looking to make the most out of the heftiness. Space expansion is also an option thanks to the microSD card slot that comes equipped on the phablet.
The Samsung Galaxy Mega will come with a new set of features and capabilities. Air View for example, allows the smartphone user to hover their finger above certain screen elements and control them, such as opening up an email preview or showing a drop down menu. For photography nuts, Story Album will allow users to create well put together albums on-the-fly of life events that they can easily publish print copies of. If you have a passion for travel, the Galaxy Mega offers a feature called S Travel that provides valuable local guides and trip information to peruse.
Samsung has not yet entertained a release date for the US but does plan on releasing the Samsung Galaxy Mega 6.3 in Europe and Russia this May. It is very likely that the Galaxy Mega will make it to our shores based on prior decisions made by Samsung. Originally Samsung had mentioned they had no plans of dropping the Galaxy Note on the US but the Samsung Galaxy Note II is currently sold by every major cellphone carrier in the US.
The question is…do you think you have a pocket big enough to accommodate this behemoth?