Taking care of a newborn baby is no easy job. You have to keep an eye on them almost 24/7, but thanks to technology, it's easier than ever. The SeeYing baby monitor not only helps you keep an eye on your baby, but it also has built-in security features that help you make sure they are safe at all times. It includes a variety of safety features such as temperature alarm, motion and sound detection, 1000 ft. range, and night range. Here's what you need to know about the monitor to decide if it's right for you.
Setting up the SeeYing baby monitor
Once you take it out of the box, you plug the right cords into the right pieces. Make sure to use the right camera cord into the camera and the right monitor cord for the right monitor. There's a quick start guide to get you using it within minutes. You have the option of syncing four cameras, depending on how much of a view you want in the room.
How it works
Once the SeeYing baby monitor is plugged in and working, it syncs right up. Even after using it for a few hours now, it hasn't lost service once. They're synced right away and you're able to use it within seconds. Some baby monitors take their time or lose connection constantly, but this not one of them.
What the SeeYing baby monitor can do
One of the best features of the SeeYing baby monitor is the ability to do motion tracking. I tested this subtly throughout the room, and it worked perfectly. Basically, if something moves within the frame of the camera, it moves in that direction. The feeding timer works perfectly along with the night vision.
Safety features
The most important part of any baby monitor is not just that it can watch your child, but that it can keep track of everything else that keeps them safe. The SeeYing baby monitor includes a ton of safety features such as temperature alarm, motion and sound detection, 1000 ft. range, and night range. I tested all of these, well I ballparked about how far 1,000 ft is, but it worked great.
Testing all the features and options
The camera has a 2x zoom, and although it's not the sharpest image I've seen, you can still make out what's in the view. The temperature measurement was also incorrect. It said it was 78 degrees in the room and it was 71 degrees. Not too much of a difference, but it should be noted, especially if you're considering using the temperature alarm. Every other feature worked perfectly, however. You have the ability to hear into the room where the camera is and also can send your voice that way, giving you the ability to talk to and soothe your baby or talk to someone in the room.
See it in action:
Save 30% off with code: 30WNF54O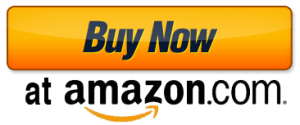 Features:
5″ diagonal color screen
2.4G wireless technology
Pan/tilt
Motion auto tracking
Automatic infrared night vision
High/ low-temperature alarm
Motion and sound detection alarm
Two-way communication
2x zoom on the camera
Feeding timer
Room display temperature
Out of range alert
Sound level indicator
4 lullabies
1000 ft. range
Disclaimer: I received this product at a discount for the purposes of testing it and reviewing it.  All opinions expressed are truthful and 100% my own.
[P_REVIEW post_id=1081325 visual='full']