I received the B-Trek S2 Bluetooth speaker to try out. I have never tried a Bluetooth speaker before so I was looking forward to see how it would sound.  The range for this speaker is 33 feet or 10 meters.  I used the Bluetooth from my phone which was in my pocket. I used this speaker to listen to music while cleaning different rooms in my house. I never had any issues with sound no matter what floor of the house I was on or in the basement.  I used the FM operation and made finding my local radio stations very easy.  I found this better than having to try to crank my stereo up loud to hear it in each room.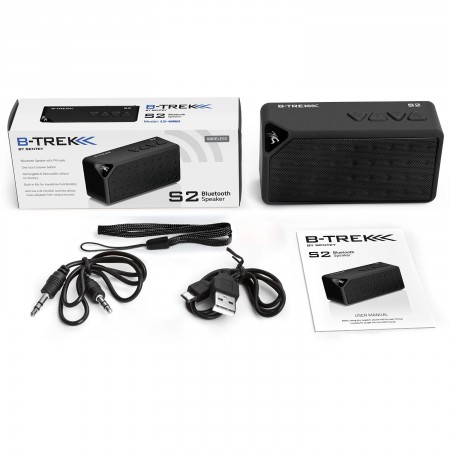 In the box there was a wrist strap, USB cable, instructions, a speaker and an AUX cable.  The battery life on a fully charged battery will give you 5 hours when using Bluetooth and 6 hours on the AUX line input. The speaker itself is not too big.  Its about the size of my hand. This made it easy for taking it around the house with me.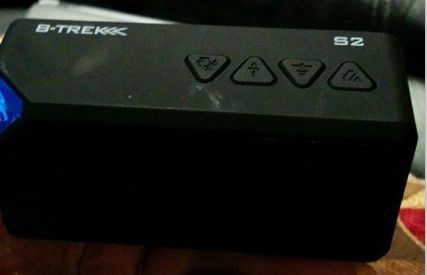 On the back of the speaker is the On/Off switch, USB port and Lin for the AUX audio cable. There is also a spot for you to add a micro SD card. You can play your mp3 files directly from the card into the speaker. If you insert the AUX audio cable this will automatically set the speaker to run in the AUX mode.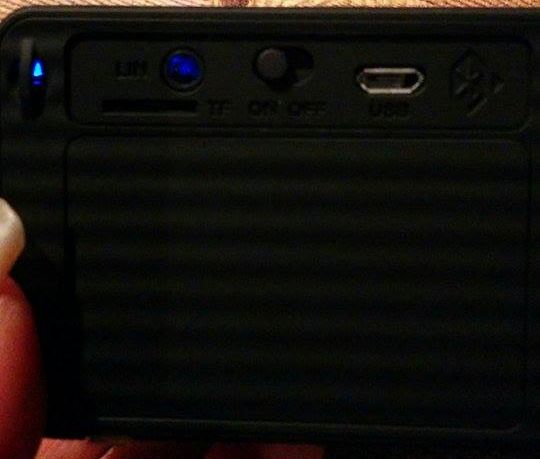 The top buttons on the speaker are for mode change, previous track and volume down, next track and volume up and play/pause and answer phone.  The music cuts when your phone rings so you will not miss any calls while listening to music.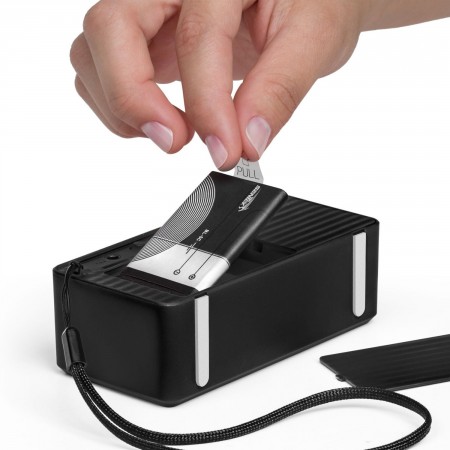 To charge the lithium ion battery you can plug in the USB cable and connect to any laptop, power bank or as I did my phone charger.  The rechargeable battery is removable  if for any reason it did need to be replaced. If you are planing on not moving the speaker around you can see the 2 white strips on the bottom of the speaker. there is a thin film on them that can be removed to allow you to stick the speaker into one place if you were wishing to secure it to a shelf.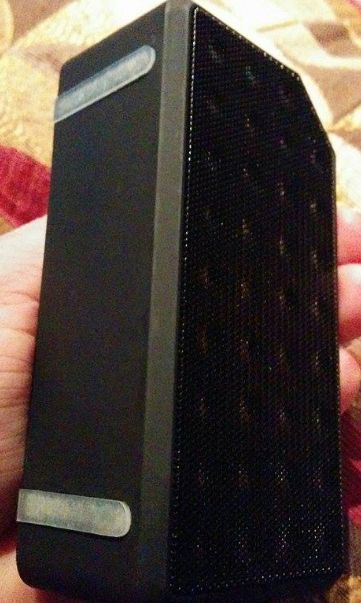 For $12.99 on Amazon.com this speaker is among the best Bluetooth speakers for under $15 and is well worth it, even the 6 colors are all under $15, though it is $14.99 for one of the other color options.
I am a stay at home mom of 3 crazy kids. I love Game of Thrones, Harry Potter, Lord of the rings, marvel movies etc..