When it comes to laptops some people want a laptop that provides a touch screen to make it easier to use when you don't want to have to move around a mouse the whole time. Touch screen laptops can get very expensive especially ones that have a large screen size. The Teclast F5 Laptop is one that is very affordable and provides a nice sized 11.5-inch screen making it very easy to view items as well as being able to have the ease of touching your screen as opposed to having to use a mouse. What is also great about this laptop is that is works on a 360-degree hinge so you can pull the screen back behind the keyboard and use it as a tablet. I really love laptops that are essentially a hybrid device which gives any user who is wanting a tablet as well as a laptop. This laptop comes loaded with Windows 10, 8GB of DDR Ram and a 1920×1080 IPS screen.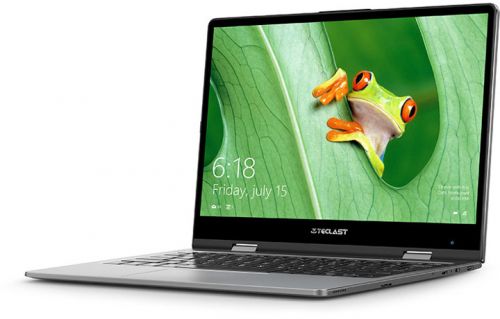 Features:
●Intel UHD Graphics 600 GPU
Provides high image quality for Internet use, basic photo editing and casual gaming
●11.6 inch FHD IPS Screen with 1920 x 1080 Resolution
Offers good experience for watching videos and browsing the Web
●8GB DDR4 RAM for Advanced Multitasking
Substantial high-bandwidth RAM to smoothly run your games, photos and video-editing applications
●128GB SSD Storage Capacity
For those looking for a very affordable laptop/tablet hybrid, I highly recommend the Teclast F5 Laptop. This device is very inexpensive and is quite a powerful laptop for what it offers. I have always been a fan of these type of hybrid laptops giving you multiple options of easy accessibility at a reduced cost is something everyone should want. If you want to learn more about this laptop or purchase it for yourself or as a gift, please click on the Gearbest image below.