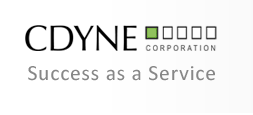 Hey there.  Are you a forgetful Jones like myself?  I tend to forget a lot of things.  Doctor's appointments, school events, birthday party times and location, and even outdoor chores.  If I don't have that calendar in front of me I'm going to forget my to do list for the day and let's face it, we just don't see people walking around with calendars.  That's why I love the SMS Notify! service from CDYNE.
The way it works is fairly simple.  The CDYNE SMS Notify! API is a 2-way International SMS Gateway that sends text messages directly to your cell phone carrier.  This makes it a cost efficient way of sending out a single reminder or serveral reminders at once.  Using an extremely simple application, you can enter the phone numbers that you would like to send the notifications too and add the event, time, and date, or whatever other important information you see fit.  No more will I forget that that plants will need watering at 7PM Tuesday evening!

SMS Notify! is not just for reminders, though.  Those of us in the political field could send out reminders to vote, school administrators could advise parents of an emergency or school events, church leaders could remind their patrons of the time and location of their next fundraiser event.  The list can really go on and on about the possibilities of a service such as this.  A very simple concept with endless capabilities.  Head on over to their site and try out the live demo and see first hand how the application works and once you've decided to really give it try, get a trial key and get 50 free notifications.  It's an awesome service and definitely worth a try.  Later!

This is the Dragon Blogger Guest Bloggers account for author's who want to submit articles and only have credit in the post instead of having to manage their own WordPress profile.