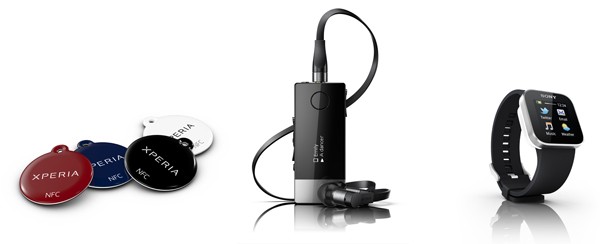 Sony has announced the launch of its three new Smart Extras accessories to improve user experience on their Android devices and smartphones. The new accessories from the company will enhance consumer's experience and let them use their device in an entirely new way. The three new accessories are – Xperia SmartTags, Smart Wireless  Headset pro and Smart Watch.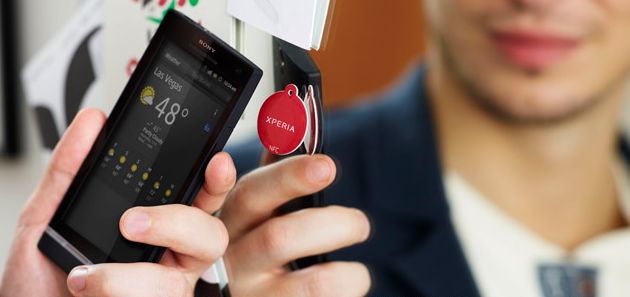 Xperia SmartTags
The new Xperia SmartTags work with any NFC enabled smartphone, which includes Sony Xperia S. All you need to do is just touch your NFC enabled smartphone with the SmartTag, which looks like a small round token, and automatically syncs with your pre-configured profile in the phone, which may include the alarm clock for a SmartTag by your bed or a GPS application for the SmartTag in your car, etc. These profiles can be easily personalised according to your requirements, which are specially designed for user's convenience. You can also launch your news, calendar & weather app, or turn phone sound on and automatically turn on Wi-Fi and Bluetooth, etc.
 
Smart Wireless Headset Pro
Smart Wireless Headset pro are specially designed for those who would prefer to keep working without actually taking their phones out of their pockets. The headset is powered by Bluetooth, which connects with your Android smartphones to offer wide range of functions and features. Users can read text messages, see incoming calls, access calendar notifications and much more from the display itself and also play your MP3 player or radio to experience wireless audio.

SmartWatch
The SmartWatch is a device that comprises of a micro display, which can be used for communicating with an Android smartphone via Bluetooth. Consumers can access all their text messages, social media updates and manage calls or music right from the display which is mounted on a strap and can be worn as a watch. Applications allowing users to personalize their SmartWatch experience will be available on Android Market.