We are influencers and brand affiliates.  This post contains affiliate links, most which go to Amazon and are Geo-Affiliate links to nearest Amazon store.
I enjoy listening to music. I do not have just one genre I enjoy, and it might surprise you to know that this 53 year old actually enjoys dubstep. Yeah, I do. I also love a range of ambient sounds set to a nice guitar rhythm. Having a quality sound system is important.
I decided to take a look at some things that Gearbest has to offer, and I found something I really think I might like. Forgive the long sentence, but the name is well, long. SoundPad MA-327 Bluetooth 4.0 Speaker 7 inch Touch Screen Smart Sound Box Android 5.1 RK3028A Quad-core 1GB 8GB 0.3MP Camera WiFi HDMI Tablet PC.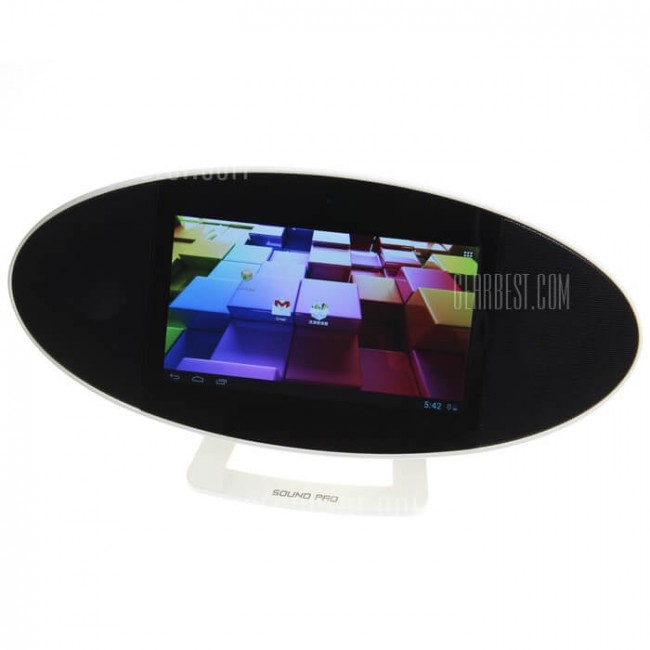 So just from the name, we can see that this device has Bluetooth 4.0, a 7 inch touch screen, Android 5.1, 1GB ram and 8GB storage, along with a simple camera and things you expect from Android tablets. Interesting.
While the screen is only 7 inches, the sides of this device both house a decent looking set of speakers. And the entire thing is held up with a metal stand. The results are a very stylish device that looks as great in your hands as it will on well, just about any surface you place it.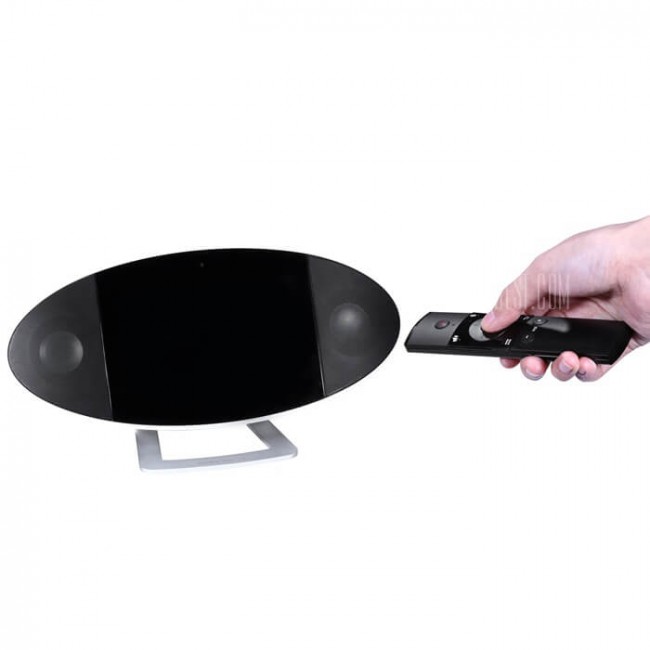 In reading the things written about this speaker, I can see that it has HDMI out so you can integrate this into your TV. It also has surround sound so that means it should sound nice. It also appears to come with a remote to operate without touching the screen. I have a device that has that and for me found that using a mouse and keyboard was a better interface. I do not know if this option is available here, but if the compatibility to Wireless keyboard dongles is a 5.1 feature and no just limited to the device I am using them with, then it is possible they will work with this one as well.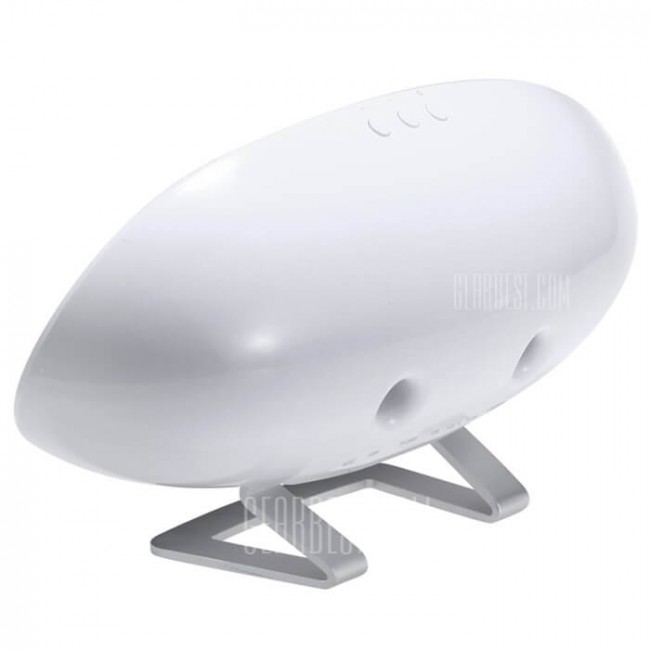 Imagine using this as your alarm clock. Not only will it sound nice, but you can have it play any music you want to wake you up in the morning, something soft and gentle at first, and then more insistent as time goes on.
As for other features, the processor is a quad core set at 1GHz. The WI-FI is typical, and the internal ram is DDR3 with the standard 8GB internal storage that can be expanded to 32GB. There are two airflow vents on the back side and I can say from personal experience the speakers I have tested that have this feature usually sound really good.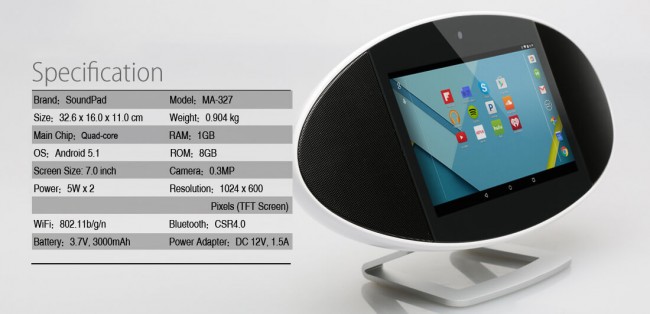 The Battery is 3000mAh and lasts for 3 hours. This seems fairly standard. On the back is where all of the connections are made, and this device includes a line in so you can plug in other audio devices into it to play their content through the speakers here.
It is hard to fit this into a category of tablet or speaker or both. As a tablet, this is a unique design. As a set of speakers, this is also a unique design. Either way, this is one I would really love to get as it would be an impressive addition to anyone's audio and video device collection. Oh, and while you're at it, check out the two videos Gearbest has showcasing their product. At only less than $120.00 they wont last long.
We are influencers and brand affiliates.  This post contains affiliate links, most which go to Amazon and are Geo-Affiliate links to nearest Amazon store.
I have worked in and around many different types of computers. In the Navy, I used a magtape drive computer that was a step down from pen and paper. I later worked for a big computer company and after that, taught computer class's nation wide. I had the privilege of teaching 14,000 students in a 2 years period of time. Afterwards, I owned a small computer training and repair shop for a few years. I have owned C-64's, Pc's of various types, Amiga's, and even Mac's. I now have included the android to my collection. At any time, I have close to 15-20 computers or combinations of computers and game systems in the house. I look forward to more.