Indie game publisher Merge Games unveils another treasure trove of indie content with Stranded Sails – Explorers of the Cursed Islands Signature Edition!
Setting sail alongside Lemonbomb Entertainment and rokapublish, Merge Games are thrilled to announce that Pre-Orders are now live for the Signature Edition of Stranded Sails – Explorers of the Cursed Islands! Available on both PlayStation 4 and Nintendo Switch, the Signature Edition will include a wealth of exclusive treasures alongside a physical copy of the game for all those looking to immerse themselves in the pirate infused open world adventure!
Also included will be a limited-edition Stranded Sails coin which will be exclusive to pre-orders ahead of release!
You can now Pre-Order the PlayStation 4 version here and the Nintendo Switch version here!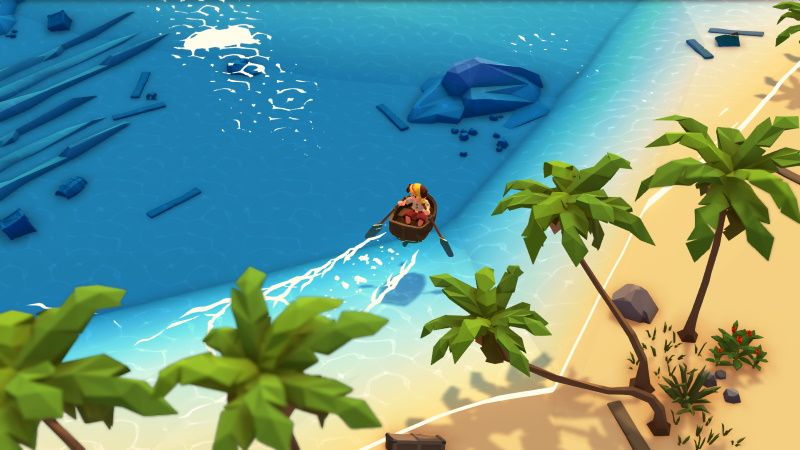 Stranded Sails – Explorers of the Cursed Islands Signature Edition will include:
A region free copy of the game
Art card
Numbered Certificate
Art book
Enamel Parrot Pin
Enamel Fritz Pin
Enamel Anchor Keyring
Treasure Map
You can find out more about the Merge Games Signature Edition line up at the official website –https://signatureeditiongames.com/
Fusing a unique blend of influences that range from The Legend of Zelda to Harvest Moon, Stranded Sails – Explorers of the Cursed Islands continues to build an impressive amount of hype with over 80,000 wishlists for the title across steam. Bringing together a wealth of different elements from open-world questing, farming and fishing to discovering new islands and recipes for your crew, Stranded Sails has you ship-wrecked on a mysterious archipelago, where it's up to you to survive, solve the island's mysteries and find a way to escape!
From finding resources and planting crops, to establishing your own farm to feed all of the survivors in your camp, Stranded Sails has you setting off on a far-reaching journey which spans numerous islands where great treasures lie ready for the taking!
KEY FEATURES
Experience an open-world adventure full of quests and discovery
Farm and cook to survive! Provide food for your crew and improve their level of happiness, whilst experimenting with different ingredients to discover new dishes
Manage the creation and expansion of your crew's camp and prove your skills as a shipbuilder
Explore a diverse array of different islands by foot or boat on your travels to find a range of tools and treasure
Fight against supernatural dangers and solve the secrets of the cursed islands
Merge Games
mergegames.com | twitter.com/mergegamesltd | facebook.com/mergegamesltd | discordapp.com/invite/merge
rokapublish 
rokapublish.de | twitter.com/rokapublish | facebook.com/rokapublish | instagram.com/rokapublish | discordapp.com/invite/rokapublish
Lemonbomb Entertainment
www.lemonbomb.de | www.facebook.com/lemonbombs | www.twitter.com/freshjuicygames
About Merge
Merge is an independent video game publisher and distributor based in Manchester, UK. The company publishes and distributes interactive software worldwide for personal computers and video games consoles. Merge also specializes in publishing collectible games for retail and worldwide digital distribution for independent developers. More information about Merge products can be found at www.mergegames.com.
About rokapublish
rokapublish is a German game production of family-friendly games of different genres for a global audience. The extensive portfolio ranges from premium casual games to popular indie games. rokapublish distributes its games internationally for PC, Nintendo Switch, PS4, and Xbox in different languages using established retail channels and all relevant digital platforms. More information about rokapublish can be found via www.rokapublish.de
About Lemonbomb Entertainment
Lemonbomb Entertainment is an independent game development studio set up in 2015 by 4 Game Design graduates Florian Mann, Roman Matuszczak, Julian Schmidt, and Linda Treffler. They are based in Düsseldorf, Germany. Together they combine intuitive gameplay mechanics with new ideas and develop premium games for established platforms. Their first release was multiplayer brawler "Nova Nukers!" More information can be found via www.lemonbomb.de