So every once in a while I get what I consider the best bang for the buck budget gaming headset to cross my path and now the new gold standard is the Supsoo G813 Gaming Headset.  For less than $25 you get a fantastic stereo gaming headset that has a mic quality better than most headphones costing 2x as much. The background noise filtering and clarity of the mic really stand out in this headset that has the typical plastic frame around the headband and fixed plastic mic arm like most other Sades or headsets in this price range. The headset is flexible, ear cups are comfortable, but the audio quality and headset frame durability and quality are 3 stars while the mic quality for a headset in this price range is 5 stars, so this balances it to 4 stars solid in my opinion. So far this headset now stands as better than almost all other SADES and Kotion Each models in the less than $25 price range because of the excellent mic quality. This now reigns as the best cheap gaming headset in my opinion if you want a 3.5mm jack headset and includes a Y splitter which some do not include.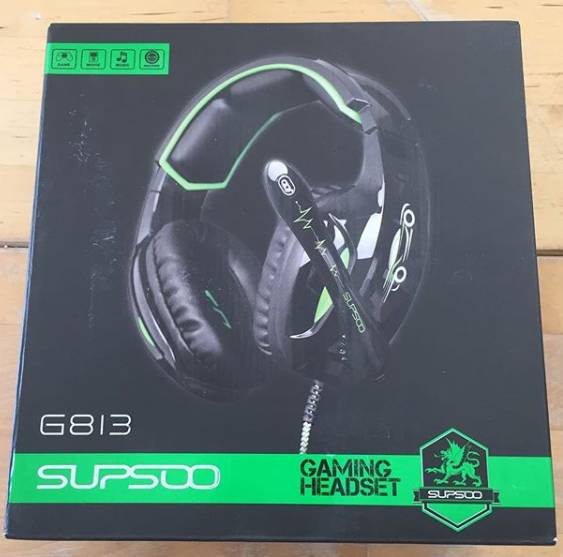 Video Review of the Supsoo G813 Gaming Headset
If you want a 3.5mm Stereo gaming headset that works for your consoles and PC and have a budget of $25 or less, the Supsoo G813 now holds the place of the best one in that price point and this is when I compared it to the Kotion Each G1200, G2000, G4000, G9000 and the Sades SA-810, SA-905, and SA-920.  I won't compare it to the USB model headsets as they still have some advantages with bass boost and such that you don't get from the 3.5mm headsets alone.
[P_REVIEW post_id=1079568 visual='full']