We are influencers and brand affiliates.  This post contains affiliate links, most which go to Amazon and are Geo-Affiliate links to nearest Amazon store.
This is a review of the Tagital T10 Plus tablet and keyboard bundle.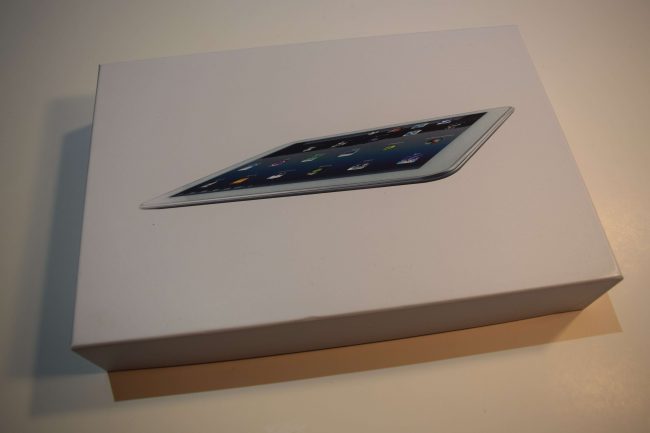 This is a lower end tablet best suited for someone looking to complete basic tasks such as typing documents or watching videos.  It can be purchased on Amazon for a price of $89.99.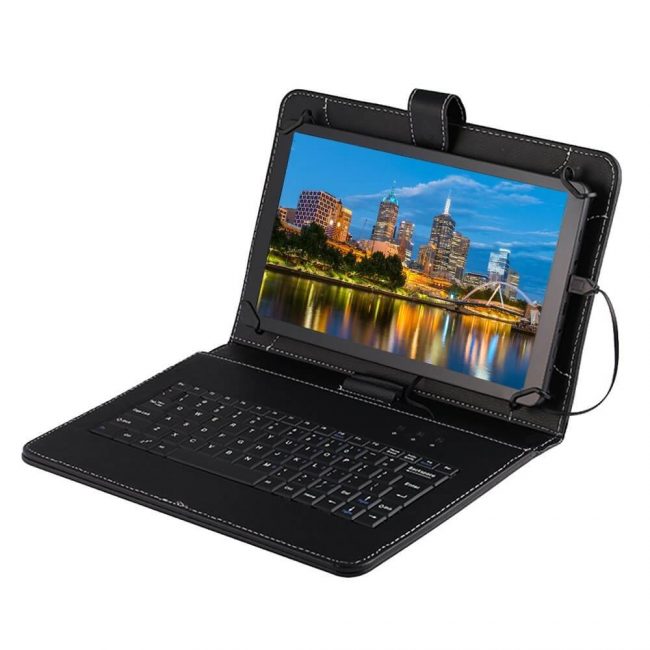 Inside of the Apple-like box, you will receive a wall plug charger for your tablet (it is not a USB plug), a leather-like case featuring a keyboard, a manual, and the tablet.
The tablet has 16 gigabytes of internal storage, but can be expanded an extra 32 gigabytes by inserting a micro SDCard.
You will first notice how large the tablet is, a full 1o.1 inches.  You will also notice that the tablet is somewhat oddly shaped.  It is longer and thinner than most American tablets and you will notice black gaps on each side while watching a standard 16:9 video.  This did not end up being too big of a deal though and doesn't affect the viewing experience in my opinion.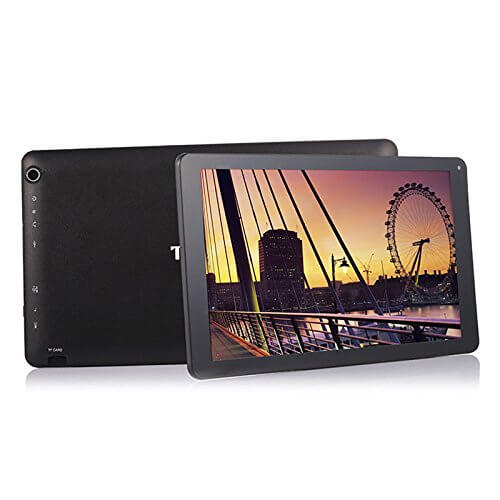 The thickness or lack thereof is good for a tablet of this price range, and is thin enough to easily hold in your hand.
The Tagital T10 has 1 gigabyte of RAM, which is low, but will get the job done for most tasks.  However, this tablet would not be suited for anything above the most basic gaming.  You can forget about most of the latest Mobile MMO and Action RPG games.
Though the screen is large, I was a bit disappointed with the fact that if you tilt it on an angle, it becomes difficult to see, which can be annoying.
I like the fact that the T10 runs Android 5.1 which is a step up from many other lower end tablets.  Android 5.1 also helps the tablet to run quite smoothly with only 1 gigabyte of RAM.
One of the things that I found quite odd and frustrating is the charging cable required to charge this.  Even though there is a micro USB port, it will not charge the tablet.  The only way is through the outdated barrel plug, and I have seen this with other budget tablets before as well.
Speaking of charging, the battery life of the Tagital T10 is not great, just about three hours when heavily used. Charge times are generally about 6 hours.  This makes this tablet better suited for sitting on a desk, always plugged in for tasks similar to that of a Chromebook.
I did appreciate the keyboard case that came with the tablet.  This allows for easy typing and more protection.  The case is a bit cheap feeling, but gets the job done.  My only complaint against it is that the clips that hold the tablet in place on the case end up covering both cameras on the tablet so you can tell it is more of a generic keyboard case and not optimally fitted for this tablet.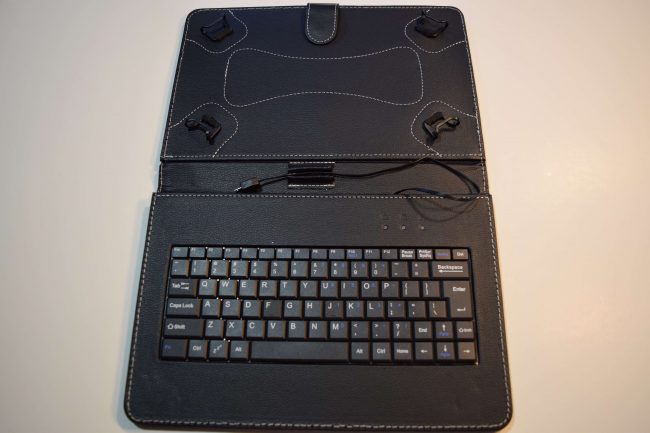 The camera on this tablet is horrific.  If you are planning on using this as a camera, you are sure to be disappointed by the far-from-HD image quality of both cameras which are very grainy, and take horrible pictures in low light and barely acceptable pictures in bright light.  Even using it for low-res Skype video chatting is a bit disappointing.
I think this tablet would be very good for kids, who are less likely to strain the processor, or for someone who doesn't require too much power from a device, with its slower processor and poor camera.  This tablet offers a large screen size for a cheap price making it ideal for someone who doesn't want to pay too much for a device intended for watching things like YouTube or Netflix.
Disclaimer: Tagital provided me with the Tagital T10 Plus so I could do a showcase and share thoughts on the product. All opinions are 100% mine and mine alone. For more information visit http://bit.ly/dbdisclose
We are influencers and brand affiliates.  This post contains affiliate links, most which go to Amazon and are Geo-Affiliate links to nearest Amazon store.
I love to create video productions, writing, and technology. Product reviewing is a perfect culmination of all three of these. I also enjoy flying, crashing, fixing, and spending money on FPV quadcopters (a less scary way of saying drones).