I have two lighter plugs, or utility plugs in my car that provide me with the connections needed to power some of the devices I own. Usually both are filled, one with a USB/GPS tracking device, and the other with my new video dash cam. This means some stuff like my tire pressure monitoring device does not get to be used. I am not happy about that. I guess I could keep the camera plugged into one and the Tire monitor plugged into the other, I don't really need the GPS plug, even though it does allow me to have two USB plugs. I could leave the tire pressure monitoring device unplugged, even though it has helped me avoid a blow out two times so far, but it too has one USB plug connected to it. Or I could unplug the dash cam and drive without it, after all, it's not like I am going to get into a wreck again, like I did just months ago…
If only I had something to provide me with an additional lighter plug as well as more USB plugs, I just might survive all of this.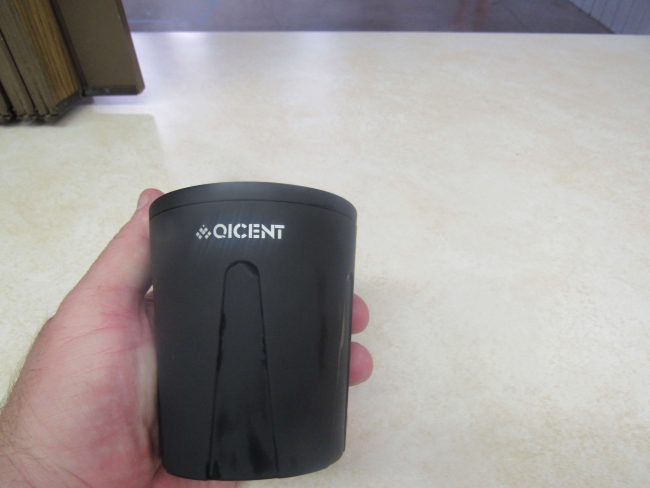 Well, there is a solution and it is a great one. Qicent has a multi-port, Car USB charger that fits into the cup holder and offers not only 3 USB ports, but two lighter plugs to boot. This means I can use it and still have my original plug available as well as a spare. Now I can plug in my camera, my tire pressure monitor device, and leave my dual USB/GPS device plugged in as well.
I now have 6 USB plugs available whereas before it was either 1, 2, or three at the most while leaving something disconnected. This is a great boost in a family of tablet users. This means that when I go places, I do not have to unplug things I need plugged in just to use other things I need at the same time.
Ok, there is one thing that I must mention or I would be negligent in my duties as a reviewer. This product is a bit bulky and really does need a place to sit. Ideally that would be a cup holder. The issue is, do I take up mine, or my passengers. Not an easy choice. But I do need mine, and my wife says she needs hers. I have been, for the short run, balancing the device between cup holders. This works in my car but it does not always stay in place. More than once it has fallen and as things seem to do, falls under my feet while driving.
Still, even with this issue which can be solved, It is a wonderful device and a valued addition to my car and my life.
Disclaimer: Qicent provided me with the Multi Car Power Cup so I could do a showcase and share thoughts on the product. All opinions are 100% mine and mine alone. For more information visit http://bit.ly/dbdisclose