Let's start with some interesting facts. As per a Statista report, the gaming revenue is expected to grow over 44.2 billion USD by 2018. Another one is: 'Angry Birds' has become the most blacklisted game on all the corporate devices globally. Here the questions arise: How could 'Angry Birds' make it? We've heard that mobile game development domain is thriving and the app stores are flooded with the games of different genres, but how many of the games could set the milestones in terms of the number of downloads and loyal users? How many of games become a chartbuster like 'Angry Birds' 'Pokémon Go' and 'Temple Run'?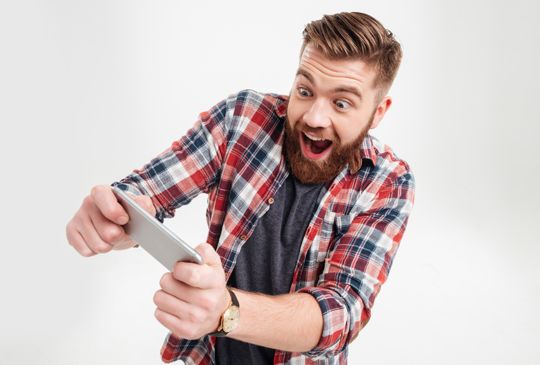 In the present time where revolutionary VR and AR technologies are used in creating highly engaging games, any game developers need to find the answer to these questions for establishing themselves as successful developers. Here, we are giving ten golden rules of mobile game development as an attempt to answer these questions:
Every game has a story ("Thou shalt not forget the story")
The rule of thumb for developing an engaging game is an attractive story. A story connects players with your game and enables you to give a practical gaming experience. Chances are more that the gamers will complete all the levels providing your game has a compelling gameplay.
Make it easy-to-play ("Thou shalt not make it difficult")
The second important rule for making an addicting game is its easy-to-play format. Players find simple and easy levels more interesting as compared to hard and difficult ones. You should also stick to a straightforward gaming idea till the last level for maintaining interest of the gamers.
Go social ("Thou shalt not confine it")
Social media integration is must for making your game more exciting and competitive. It's better to add brag features in your game that can lead gamers to show off performance across various social media platforms. Social media integration can make your game viral with ease because players want to boast themselves for a high score or completion of all the levels in front of their friends.
Add unique features ("Thou shalt not copy")
As the app stores are flooded with games, you cannot come up with a game that has common features. You need to add dynamically unique features for increasing value of your game. Something new and interesting can compel your players to play your game, and you can get high retention rate.
Hire talent ("Thou shalt not hire robots")
Today, game developers have experience and expertise in using the latest gaming tools. But, a few of them are creative and imaginative enough to develop out-of-the-box games. Yes, you should hire mobile game developers who have a vision for developing futuristic and gamer-friendly games.
Hire gamers ("Thou shalt hire gamers")
Let's face it. Most of the companies hire developers who work mechanically for creating games across various genres. But, it is highly beneficial if you go for hiring developers who are avid gamers. As a gamer, such developers have a deep insight regarding gamers' approach and likings that can help them making a stunningly interesting game.
Learn from others ("Thou shalt learn from others")
You cannot stop learning even if you've developed the most exciting and enticing game. You should carefully 'study' the competitor's games and try to find out flaws that can be corrected in your game. You can also opt for app store marketing for promoting your game where you can learn about analyzing the performance of your game as well as your peers' games.
Stick to business model ("Thou shalt stick to business")
We have two prevalent gaming strategies: Premium and Free-to-play. Both these strategies are exactly opposite to each other, but the main thing is you need to stick to the strategy you've selected while developing a very first game.
Repetition ("Thou shalt develop unique games")
Never repeat the theme or gameplay in any of your game even if it got a huge success in the past. All your games must be unique in nature to attract and retain more and more players. Remember, players hate repetition of any sort, and you need to be careful about it. Otherwise, your game may not work well across the app stores.
Mobile: first but not the last ("Thou shalt build for mobile")
It's a norm that your game must work seamlessly across various mobile devices irrespective of display size and OS. But then, you should not restrain your game to mobile devices. In today's competitive and rapidly changing gaming scenario, you need to come up with a game that can run on consoles and VR devices also.
Summing-up
As a conclusive remark, we can state that a simple gameplay with unique features and a seamless performance across various devices are some of the secrets for a successful game. Use of technological advancements can facilitate you to bring a highly interesting cross-platform mobile game that can do well on the charts of leading app stores.
About the Author:
Nitesh Mishra is an avid reader, a techie, and a foodie! I love to write on the tech trends. And btw, I like to play games on PS4 and other consoles while I have some free time. I am just a writer who writes on the technological advancements! Recently I have got hands-on experience in Android game development
This is the Dragon Blogger Guest Bloggers account for author's who want to submit articles and only have credit in the post instead of having to manage their own WordPress profile.