We are influencers and brand affiliates.  This post contains affiliate links, most which go to Amazon and are Geo-Affiliate links to nearest Amazon store.
Wallet Factory is an IT development company based in London that offers innovative solutions in the field of mobile payment tools. The company was established in 2016 and currently provides its products and services to the customers from 14 countries in Europe, Asia, and the Americas.
According to the Wallet Factory's internal statistics acquired in December 2018, the total number of customers that use the e-wallet solution amounted to 1.5 million individuals and legal entities.
The thing that makes Wallet Factory differ advantageously from the competition is that it provides the end-to-end cycle of mobile wallet app development and integration. The cycle includes the following features:
Various payment tools and options (from conventional B2B transactions to cryptocurrency payments)
Fully-fledged user identification and KYC mechanisms
Rewards system and loyalty modules
Seamless integration with all forms of digital currencies (fiat, crypto, loyalty, and even fuel points).
What is great about using e-wallet apps is the ease of being able to access all of your transactions across numerous forms of currencies and not just whatever currency your country uses. For example, I reside in the states so I mainly will be using the US Dollar, however if I wanted to also use Bitcoin for my transactions, instead of having to use to separate programs such as PayPal for one and another for my Bitcoin, Wallet Factory makes it extremely easy for people to consolidate all of their transactions spread through whatever form of currency that they use.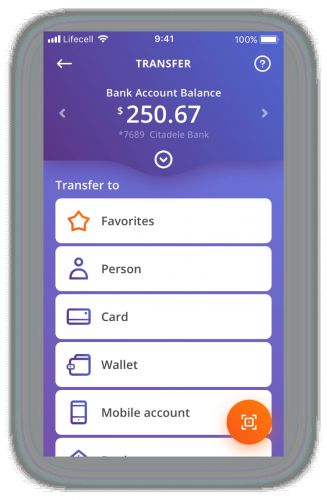 Nowadays, having a wallet app is considered one of the essentials for every user that conducts their activity online. This small but immensely important application offers the following benefits:
The improved swiftness of payments and money transactions.
The possibility to use a wider variety of digital means of payments, which became especially relevant with the emergence of cryptocurrencies.
The broadening of capacity for different banking and payment services.
The improvement of the brand image due to the introduction of innovative technologies
The increase of the overall user satisfaction.
As you can see, digital wallets are essential to those that want to be able to manage their finances much easier and all in one application. Making payments and transactions as easy as a push of a few buttons is where we are now with technology and being able to do this makes it a very satisfying ability and one that is rather accessible to everyone. Being able to take payments from customers and go straight into your bank accounts will make it very easy for you to manage your profits in one simple to use app.
The customizable e-wallet app by Wallet Factory can also establish a direct connection with other payment instruments, such as other digital wallets, banking cards, and banking accounts to expedite every transaction in the field of finance. For those that wish to use other forms of payment and want to give their customers a much easier means of transactions.
Finally, Waller Factory has a dedicated customer support team that will resolve any technical issue that may arise in the course of the e-wallet app usage.
We are influencers and brand affiliates.  This post contains affiliate links, most which go to Amazon and are Geo-Affiliate links to nearest Amazon store.
I've been writing and covering many forms of entertainment such as comedy shows, and arcade bars as well as reviewing video games and more for the past decade. I love to write and I am blessed to be able to have the opportunities that I have had in the entertainment and technology fields.