We are influencers and brand affiliates.  This post contains affiliate links, most which go to Amazon and are Geo-Affiliate links to nearest Amazon store.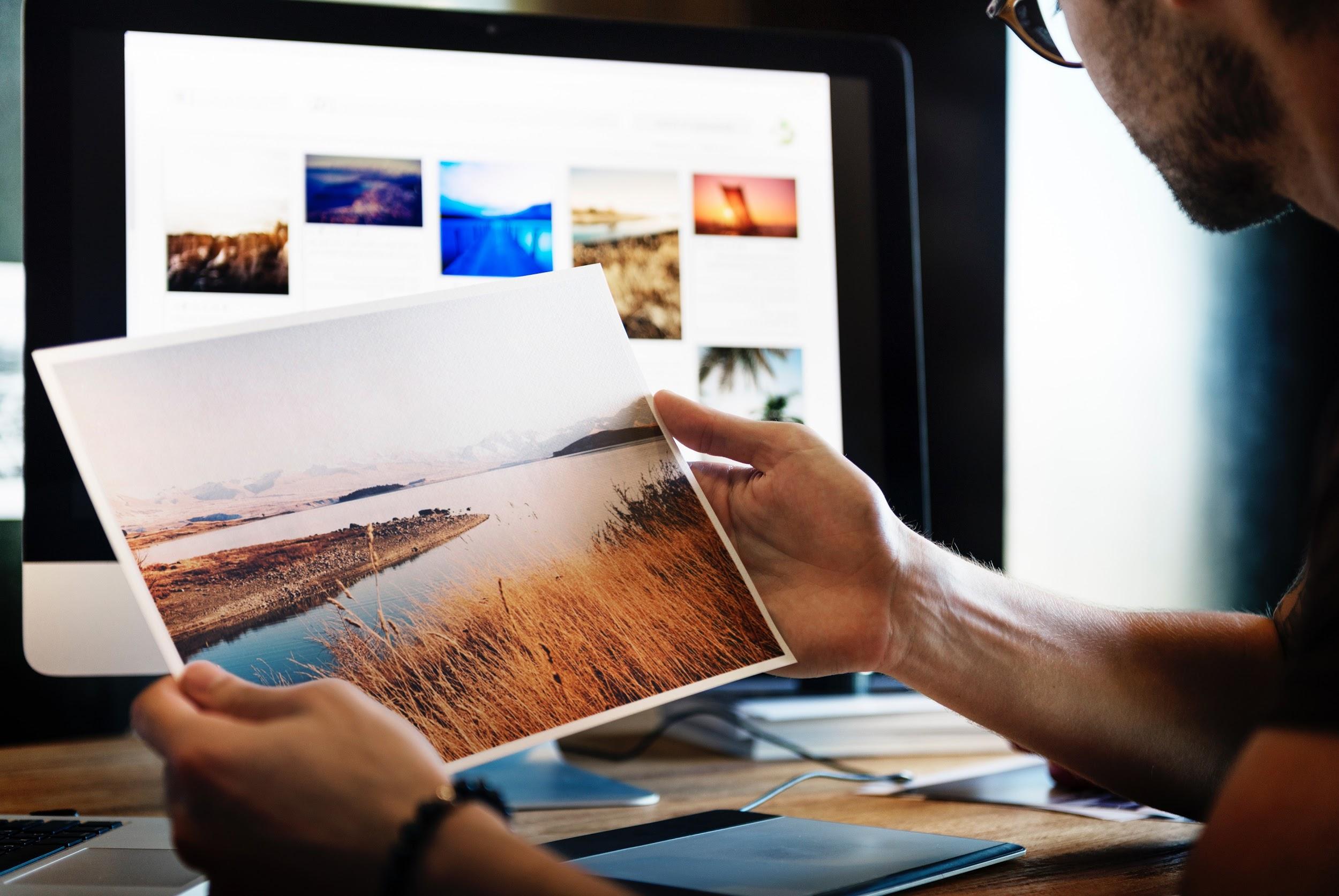 Wireless printers allow data to be sent wirelessly from a mobile phone, tablet or computer for printing. This process can help to simplify the printing experience, and means you won't be searching for the right connectivity cable to be able to print your work when on a time crunch!
We have compiled a guide below detailing some of the benefits of wireless printers, as well as the different types and methods of connecting them for use.
Benefits of Wireless Printers
There are many benefits of wireless printers, on both a commercial and personal level.
One big benefit for personal use is saved time. No need to boot up your computer to print a document, when you can just send the document straight from your phone to the printer! This saved time can also be valuable in a corporate setting. Having wireless printers set up can help to increase productivity at work as employees are able to print documents from a variety of locations, rather than solely from a workstation.
Another benefit is fewer wires, which means less possible tripping hazards in your home or workplace. This is particularly beneficial in large workplaces, as it means multiple people can print items without needing multiple cables running from workstations to the printer!
Types of Printers
There are lots of different brands making wireless printers, with various benefits and features. The two main options to differentiate between are inkjet and laser. In essence, inkjet printers work by dropping ink onto paper, while laser printers work by using a laser beam to create static electricity that then pulls toner onto the paper.
Inkjet printers are generally cheaper to buy and don't need as much warm-up time to work as laser printers, but their ink is expensive and the machines print slower than their laser counterparts. Laser printers, on the other hand, have faster printing speeds but while a toner-based system ends up costing less in the long run, the initial outlay for laser printers can be expensive.
Not all wireless printers are compatible with all devices, and it is important to ensure your devices have compatibility with the printer you wish to purchase, so it is advisable to check this beforehand. There are numerous models to choose from, suited to just about every budget. These printers come with varying levels of functionality, so you'll need to adequately gauge what your printing requirements are, what your budget is for the device and make your purchasing decision based on that.
Connecting Your Printer
How you connect your printer varies depending on the printer itself, and the type of device you wish to connect to it. A wireless printer should come with a set of instructions to follow for connecting it to your devices.
If you happen to be using an Apple mobile (or desktop) device, then connecting to your printer should be a walk in the park, thanks to AirPrint technology. An extensive list of printers is compatible with the technology, including models such as the Epson Expression XP-850, Canon PIXMA MX892 or HP Officejet Pro 8610.
Once set up and within range, if the computer you wish to print from is running a Windows OS the method to connect it to the printer should be relatively simple. Click on the Windows button (or Start menu if you are running an older version of the OS), once in Settings or Control Panel (depending on the OS) locate either "Hardware and Sound" or "Devices" and then click on "Add Printer". Click on the printer and install drivers if prompted. Once this process has been completed, you should be free to begin printing.
The process is equally easy if you happen to be using a Mac desktop computer, however, certain models might not be compatible with the OS, so you'd want to make sure it's on the approved list. To add a Mac-compatible printer, click on the Apple menu and then on "System Preferences", select "Print & Scan" and click on the "+". Select the printer and install any software needed.
Printer Features
Features vary depending on the printer's make and model. Some wireless printers come with copying and scanning capabilities, with the documents then being able to be sent directly to a computer or wireless device. Others have touchscreen controls and the ability to print onto discs or even on canvas. Printing speeds and output quality vary depending on machine, and it is worth doing research and reading reviews on the printer before making a purchase.
Wireless printing can simplify the printing process and can be a great modern step for your home or office, just don't forget to ensure the printer you choose is compatible with your devices first before you buy it!
We are influencers and brand affiliates.  This post contains affiliate links, most which go to Amazon and are Geo-Affiliate links to nearest Amazon store.
I am interested in all things technology, especially automation, robotics and tech that helps change how society will live in the future.