We are influencers and brand affiliates.  This post contains affiliate links, most which go to Amazon and are Geo-Affiliate links to nearest Amazon store.
If you are one of the millions that use Samsung androids then you really do have something to look forward to.
The Samsung Galaxy X Foldable Phone
https://www.youtube.com/watch?v=-D5C_1QUDr4
The heavily hyped foldable phone, the one that so many people are believing is just another soon to be put on the shelf gimmick is actually a radical new concept in smartphones and is expected to open up the floodgates of competition soon after its launch.  However, it does have to be said that in the past Samsung has given us some pretty awful smartphone gimmicks to boost their sales, so thinking that the new bendy smartphone is another one in a long list can be forgiven.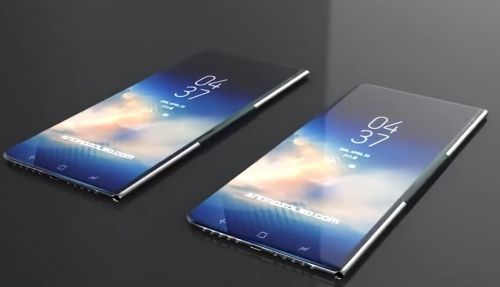 We know that Apple is supposedly working on foldable display technology, but also there are some lesser known product lines as well as some that have been forgotten attempting to use this new tech in order to make some type of come-back into the market.  Samsung also recently announced mass production of eUFS 2.1 hardware, which has storage capacities of 1TB and imagine if without a MicroSD card you now can have a phone with 1TB of local storage built in.  This is possible and they may include it as part of the Samsung Galaxy X which gives it enough storage to equal a decked out laptop standard.
For a good example of this can you remember Motorola's Razr Flip Phone?  Well, there have been reports that the Razr could be coming back into the modern times with the same shape and concept but with the inside replaces with a long, foldable display. If this is true, that Motorola is planning to break back into the market using this technology, then there are sure to be many other companies with the same idea hoping to capitalize on the obvious niche there is in the market for a truly foldable smartphone.
In fact, the smartphone market could do with some competition and foldable technology could just be the ticket to kick start this up. The majority of us are smartphone users and we have come to rely on them for so many daily tasks that would have eaten into our busy days.  Conceivable the Galaxy X foldable phone has the ability to be a Phablet and Tablet killer, giving you as much real estate yet keeping it the size of a phone when folded and if it can replace 2 separate gadgets a phone and a tablet in your household then you essentially have 1 device taking the place of 2 making it an appealing option.
Where once tasks like banking or shopping for food would take up a lot of time, but now we can complete both comparatively quickly.  Increasingly we source our goods and services online, and because we can safeguard ourselves from hackers, we are more willing to spend our hard-earned cash on the net.
A prime example of this is higher volume of traffic that now visit some of the best UK live online casinos.  Where once it was a risky business to have a bet or wager online, due to increased regulations, rules and the requirement to have a valid Gambling Commission licence, online sites have become so popular that many high-street bookmakers are closing.
Any business that deals with customers and their money needs to have security put into place, and the triple layer of security that many online casinos have offer this peace of mind to many people. In fact, today you can pay for games using your mobile telephone bill or pay as you go balance as well as taking advantage of cryptocurrency and paying for games using bitcoin.
Development, creativity, design and of course, portability is what people want, and if it can be folded then all the better.
We are influencers and brand affiliates.  This post contains affiliate links, most which go to Amazon and are Geo-Affiliate links to nearest Amazon store.
I am interested in all things technology, especially automation, robotics and tech that helps change how society will live in the future.