Good morning,
Another day another page for awesome deals from #FoundItOnAmazon. Today's deals feature at least 50% saving for your budget. First, we will showcase the Kids Fire tablet. Then, we will go over the Bluetooth Headset with Active Noise Cancelling. Last but not least, we will bring the world of streaming to your living room with the Fire TV Cube. Let's roll out!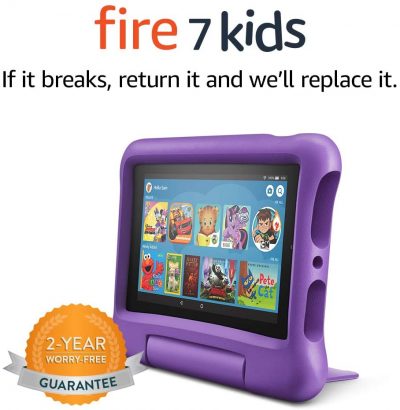 Fire 7 Kids Tablet includes a Kid-Proof Case with built-in stand, 1-year of Amazon Kids+, and a 2-year worry-free guarantee. You can save up to $89 on a Fire 7 Tablet (not a toy) for kids ages 3-7, 1 year of Amazon Kids+, a Kid-Proof Case with built-in stand, and 2-year worry-free guarantee, versus items purchased separately. The Kid-Proof Case is designed to protect against drops and bumps with a perfect fit in hands—or enjoy hands-free with the built-in stand. Plus, Fire Kids tablets include a 2-year worry-free guarantee. If it breaks, you can contact Amazon and they will replace it for free. 
With the 7" display, faster processor, 16 GB internal storage, and up to 7 hours of reading, your kids will have an ample of time browsing the web, watching video and listening to music up to 7 hours. . Moreover, with the 16GB of internal storage, you can let your kids stream through downloaded content on the go. If that is not enough, you can also add a microSD card for up to 512 GB of expandable storage.
Buying the tablet, you will also purchase the included 1 year of Amazon Kids+ gives your kids access to over 20,000 apps, games, books, videos, audiobooks, and educational content from PBS Kids, Nickelodeon, Disney, and more. Your subscription will then automatically renew every month starting at just $2.99 per month plus applicable tax. You may cancel at any time by visiting the Amazon Parent Dashboard or contacting Customer Service. Don't worry about your kids access. The parents will have full control in everything. In Amazon Kids+, kids do not have access to social media or Alexa. In order to do in-app purchases, the apps require parent approval. Parents can exit Amazon Kids using a passcode. Parents can also limit screen time, set educational goals and curfews. They can manage content for up to 4 child profiles with easy-to-use parental controls.
The subscription also support different languages. Amazon Kids+ includes thousands of Spanish language books, videos, apps, games, and audiobooks. Parents can give kids access to more apps like Netflix, Minecraft, and Zoom via the Amazon Parent Dashboard. The product is on sale for 50% off at this link.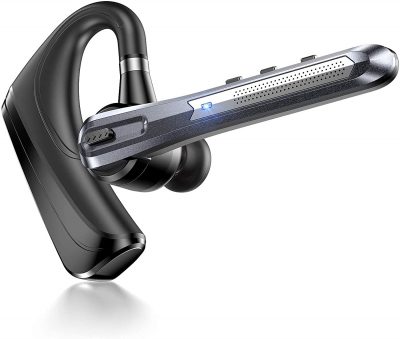 The second item on the list today is the Bluettoh Headset with Active Noise Cancelling from GPEESTRAC – HSP-B3. HSP-B3's microphone has CVC 8.0 noise reduction technology that can filter external noise. You can make hands-free calls clearly even in noisy environments. HSP-B3 wireless earpiece also has Built-in 2 high-resolution omnidirectional HD microphones . When combining these two features together, the HSP-B3 will eliminate any disruptive background noise without missing any single conversation details even in noisy place. This will allow you to enjoy high quality music and have a crystal clear chat on Calls.
The product also comes with an ultra long battery life. HSP-B3 battery can provide 10 days standby time and Up to 16 hours of continuous talking time on a single fully charge. Only 10-minutes charging can offer HSP-B3 two hours working time. In addition, The magnetic connector design makes the charging process easier by simply placing the connector near the charging interface to let the charging time begins.
This product is designed with the ultimate comfort and convenience. The earbuds are available in 3 different sizes (Small Medium and Large) to provide a snug and tailored fit. Moreover, the 180° rotatable ear-hook and 270° flexible boom mic can be adjusted and rotated for a perfect fit on ears. This will no longer cause any  burden on ears even after wearing it for a long time. The product is also lightweight designed to fit either ear, the eartip swivels and rotates for a stable fit.
You can purchase the HSP-B3 at this link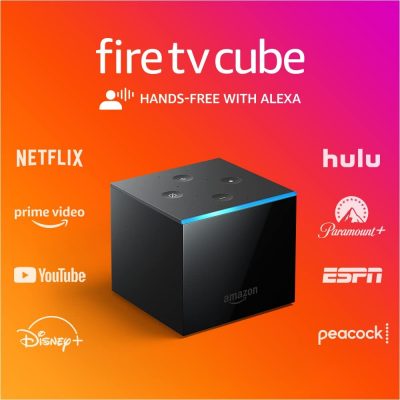 Fire TV Cube lets you put down the remote and dive straight into your favorite movies and TV shows with your voice. From across the room, just say, "Alexa, play The Mandalorian on Disney+" and Alexa will respond to your request. You can also ask Alexa to check the weather, set timers and reminders, and more—even when the TV is off. Fire TV Cube lets you control your compatible cable and satellite box. Brands this product is compatible with include Samsung, Sony, LG, Vizio, Comcast, DISH, and DIRECTV/AT&T U-verse.
You can enjoy stunning 4K Ultra HD streaming at up to 60fps. Customers will experience the vivid, lifelike colors and exceptional clarity of Dolby Vision, HDR 10, HLG, and HDR10+. You can feel scenes come to life with immersive Dolby Atmos audio on select titles, including on Netflix, Prime Video, and Disney+, when connected to compatible sound bars and home audio systems.
This offers limitless streaming opportunities. You can enjoy favorites from Netflix, YouTube, Prime Video, Disney+, HBO Max, Apple TV+, Peacock, STARZ, SHOWTIME, Paramount+, and others. Stream live TV, news, and sports, and even watch for free with Pluto TV, IMDb TV, YouTube, and more. Plus, you can play millions of songs through services like Amazon Music, Apple Music, Spotify, Pandora, and iHeartRadio. Streaming is very intuitive. It all starts with the Main Menu, where you can quickly access your favorite content. Then, you can search across hundreds of channels and apps to find what you want to watch. You can also have a personalized streaming using Profiles, with recommendations, viewing history, and watch lists for each person in your household.
Fire TV Cube has 8 microphones that hear you from any direction, making it easy to ask Alexa to adjust the volume or mute your compatible TV or sound bar. The Alexa Voice Remote is also included for those times you want to control your TV without making a sound. With Alexa on Fire TV Cube, you can control a wide range of devices through the cloud, infrared (IR), and HDMI-CEC, with more being added all the time. You can even connect compatible USB webcams to make two-way video calls with Zoom or Alexa Communications
The product is available to purchase at this link
If you can't find me at the table coding, then you can find me at another table playing boardgames. I want to share the fun, the intense, the `ah-ha` moments, the sabotage, the nerve wracking experience … that Boardgames can offer to the community.