We are influencers and brand affiliates.  This post contains affiliate links, most which go to Amazon and are Geo-Affiliate links to nearest Amazon store.
Yes, I realize this is a little late but, let's face it, 2016 ended on a really high note as far as I'm concerned. Six out of the ten I'm going to list here were all released in November or December. So, naturally, I wanted to wait it out a little bit before making this list. I would like to state this now, this list was compiled using a various number of sites and votes, as well as data from various websites. I haven't seen all of these, but I'm one hundred percent positive they will all be in my collection. So, without further ado, here is my top ten, in no particular order, from 2016.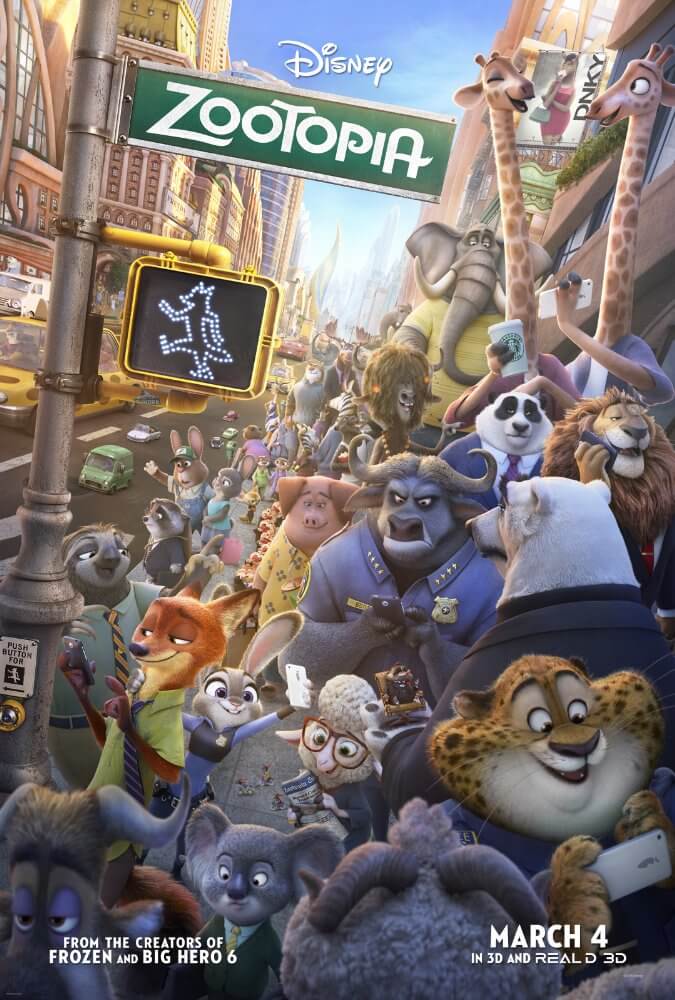 No. 10 – Zootopia. This movie was a huge success from the studio who brings you Pixar but decided to leave them out of it. This film was directed by Byron Howard (Tangled) and Richard Moore (Wreck-It-Ralph). Ginnifer Goodwin, Jason Bateman and Idris Elba star in this fantastic and brilliantly done animated tale that follows a small-town rabbit who dreams of becoming a police officer. Her dream comes true, but not without some speed bumps along the way. Zootopia pulled in over one billion dollars overall, including over three-hundred and forty million dollars domestically. It won an Oscar and a Golden Globe for best animated feature film and scored an astounding 98% Critic Score on Rotten Tomatoes.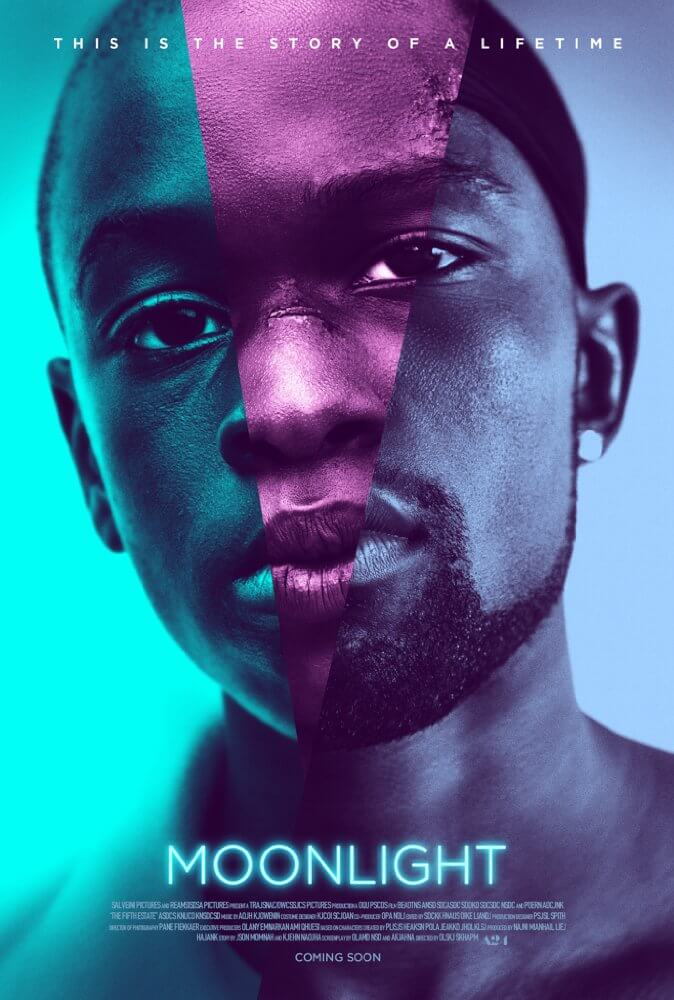 No. 09 – Moonlight. This is one of three movies I haven't seen in this list because it was one of the six that were released in the final seven weeks of last year. This movie had massive success despite being on a limited release and a budget of around one and a half million dollars. As of February 26, 2017, Moonlight has grossed just over twenty two million dollars. It was directed by Barry Jenkins, a relatively unknown director who's only movie to date is Medicine for Melancholy. It stars Mahershala Ali and Naomie Harris. Moonlight follows an African-American boy through three stages in his life in Liberty City. It scored another 98% Critic Score on Rotten Tomatoes and won a Golden Globe for Best Drama Motion Picture. Mahershala Ali won an Oscar for Best Supporting Actor and, along with Zootopia, was listed on AFI's Top 10 of 2016.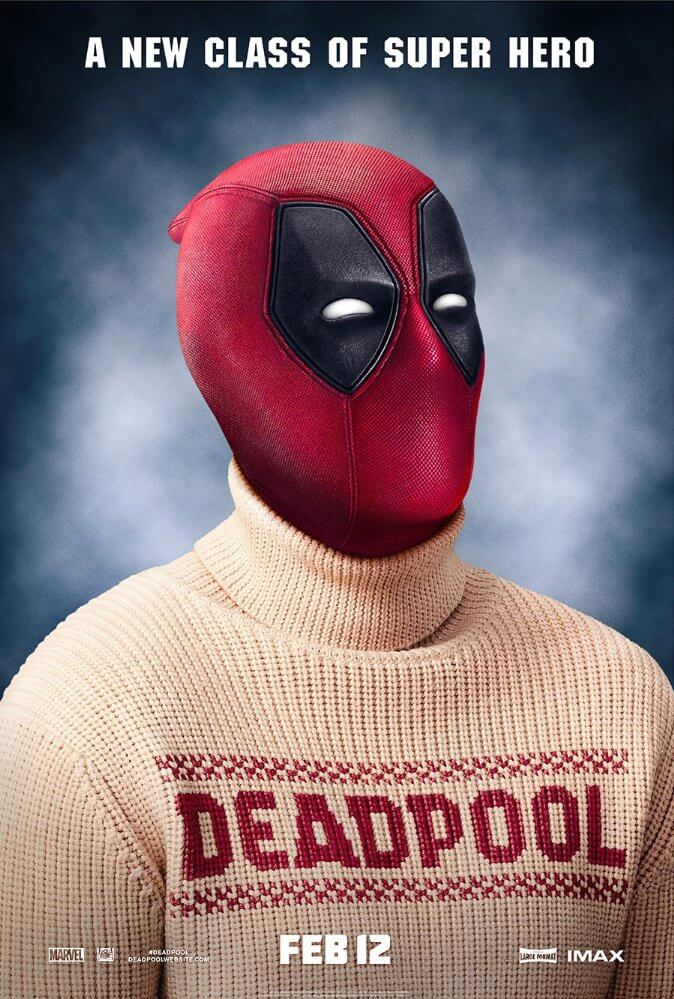 No. 08 – Deadpool. This, over-the-top, rated-R superhero flick came out of nowhere but delighted just about everyone. It stars Ryan Reynolds, Morena Baccarin and TJ Miller and was directed by Tim Miller, who made his feature length directorial debut with this film. Deadpool is about a mercenary for hire with an extremely sarcastic overtone by the name of Wade Wilson. Upon receiving the news that he has, basically, all the cancer, it follows his dark and twisted road from the brink of death to recovery, if you can call it that. While it didn't quite reach the one billion dollar club, it did great domestically with over three-hundred and sixty million dollars here in the states. It received a respectable 84% Critic Score on Rotten Tomatoes and, while it didn't win any awards, it was on an endless amount of top ten lists.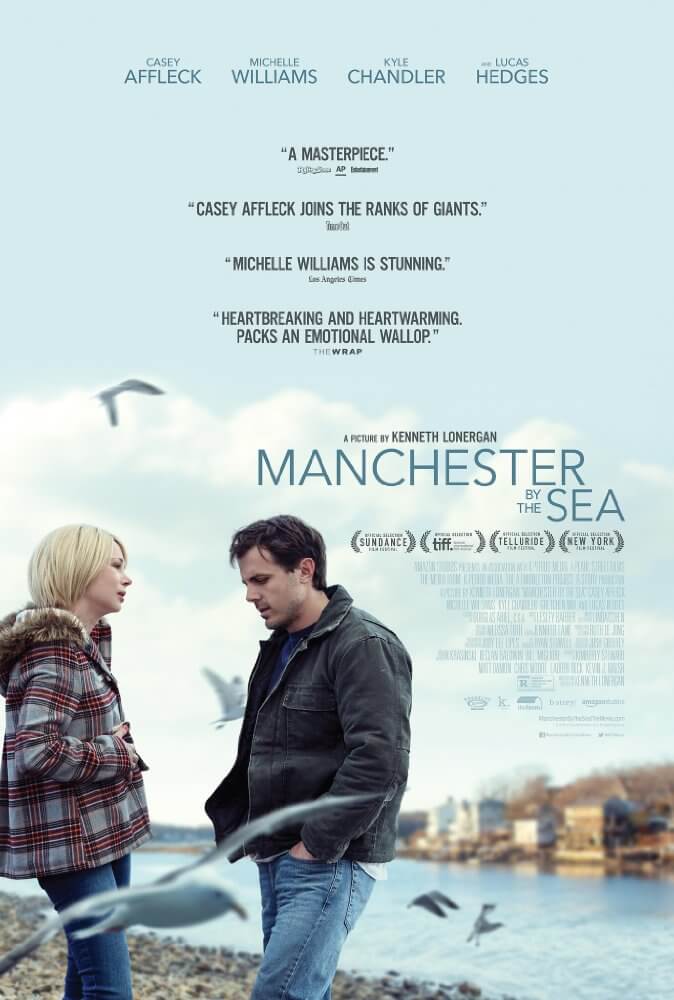 No. 07 – Manchester by the Sea. This was another movie I didn't get a chance to see but will probably go out and buy tomorrow. From day one, everyone could tell this movie was going to win awards and do extremely well, even with it's limited release. The screenplay for this movie won an Oscar and a Golden Globe and Casey Affleck won his first Oscar for Best Actor. It was directed by Kenneth Lonergan (writer of Gangs of New York) and it stars Michelle Williams and Casey Affleck. Manchester by the Sea follows a man who ends up having to take care of his nephew due to a death in the family. It follows his relationships with his nephew and with others close to him. Manchester by the Sea receiving high praise all over and it scored a 96% Critic Score on Rotten Tomatoes.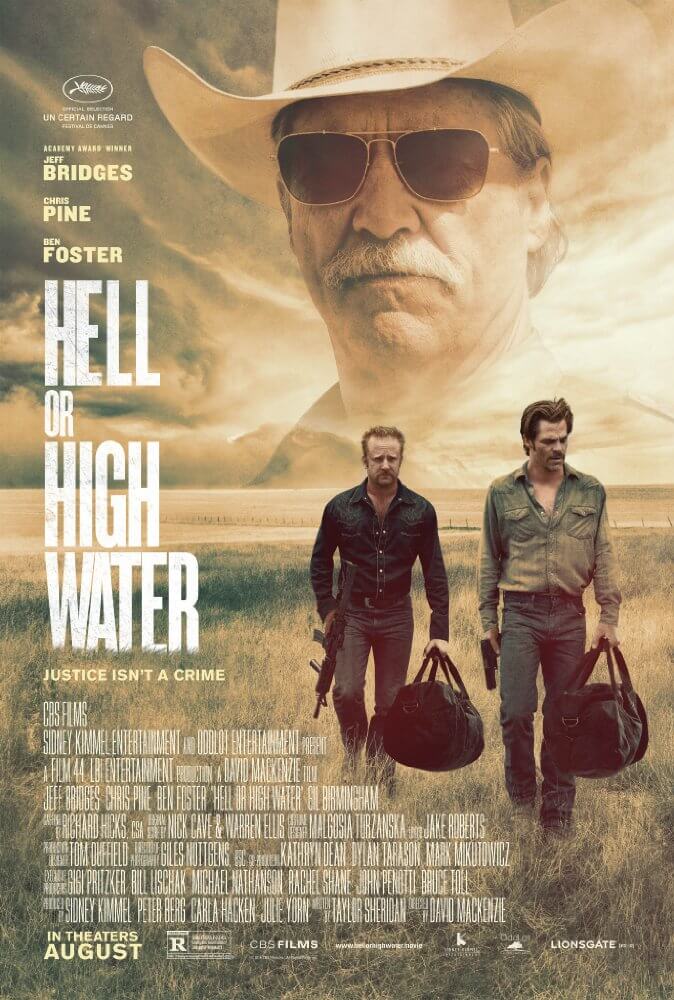 No. 06 – Hell or High Water. Here's another film that had a very limited release and just exceeded expectations ten fold. It stars Jeff Bridges, Chris Pine and Ben Foster and is directed by David Mackenzie (Perfect Sense). It follows two brothers who decide the best way to help one brother's children is by robbing a bunch of banks. Hell or High Water is so much smarter than just a simple bank robbing movie and it shines in it's last two acts. It is my third film in my list that scored a 98% Critic Score on Rotten Tomatoes and hit home with Metacritic, scoring 88/100. It only pulled in twenty-seven million dollars domestically but considering how limited the release actually was, I was say that's a big win.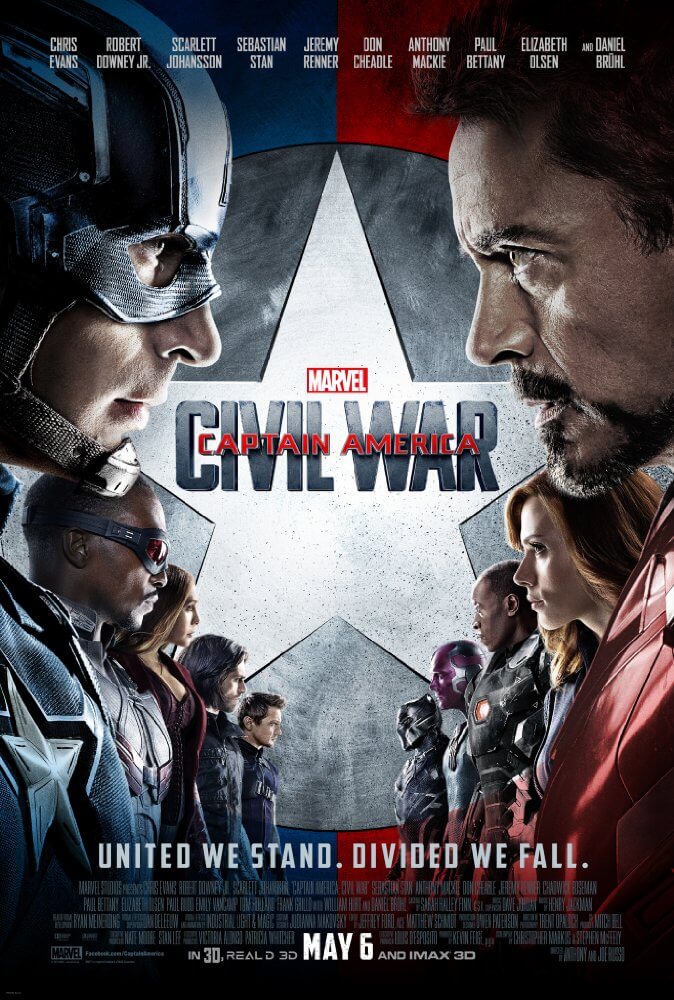 No. 05 – Captain America: Civil War. I know, yet another superhero movie? I say yes, absolutely! Anthony and Joe Russo, who directed Captain America: the Winter Soldier, continues to push the boundaries of how a story should be told. They handle the likes of Robert Downey Jr., Chris Evans, Sebastian Stan, Scarlet Johannson and the thirty other characters with such effortless mastery, it makes me excited for the next Avengers chapter. Captain America: Civil War follows our group of heroes who end up divided on a key issue: the Avengers need to be registered and controlled by the governments of the world, not themselves. It follows their self-inflicted wounds and epic battles through various areas. It definitely hit over one billion worldwide, including an insane four-hundred and three million domestic. While this was another feature film that didn't win many awards, it still scored an insane 90% Critic Score on Rotten Tomatoes and a respectable 75/100 on Metacritic.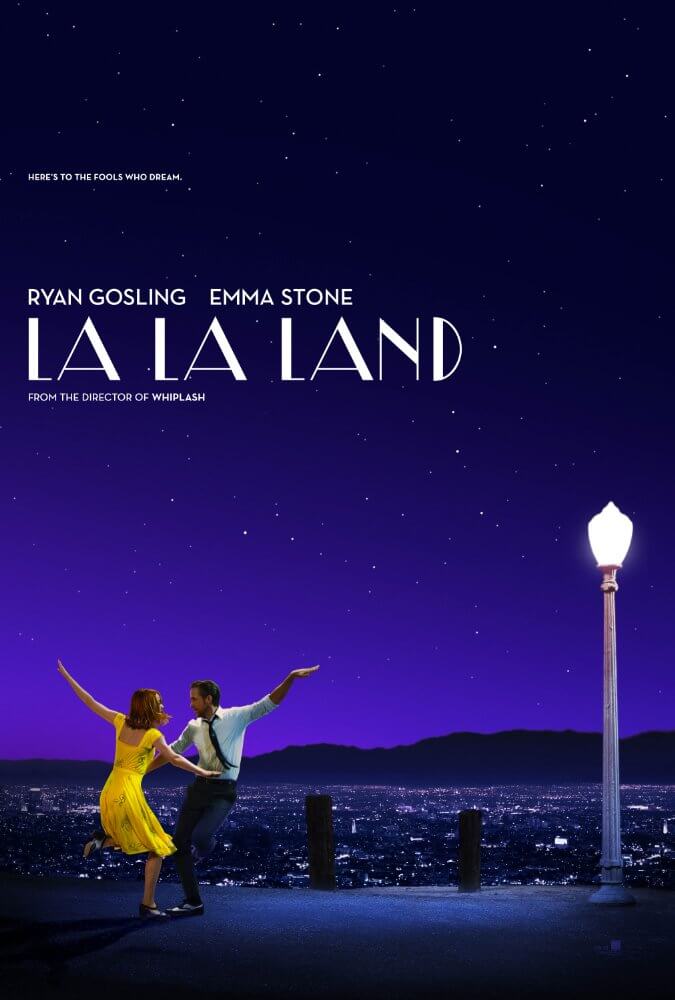 No. 04 – La La Land. This is the final film on my list that I haven't gotten a chance to see yet. If it's still in theater's after the first week of March, I'll make sure to go see it. Otherwise, it's still a movie I will be adding to my collection the minute it comes out. It stars Emma Stone and Ryan Gosling, who have been cast opposite each other for a third time in the last seven years. Damien Chazelle (Whiplash) got the directorial nod, and won an Oscar and Golden Globe for directing La La Land. It won a bevy of other awards, including: Emma Stone – Golden Globe for best actress in a comedy or musical and best actress overall at the Academy Awards, along with a half-dozen awards for it's score. La La Land follows a chance encounter between these two characters that feels like a dream. Unfortunately, you always have to wake up from said dream. As of February 26, 2017 it has grossed over one-hundred and forty million here in the states and scored a 93% Critic Score on Rotten Tomatoes. Not to be let down by not joining that 98% club, it scored an incredible 93/100 on Metacritic as well.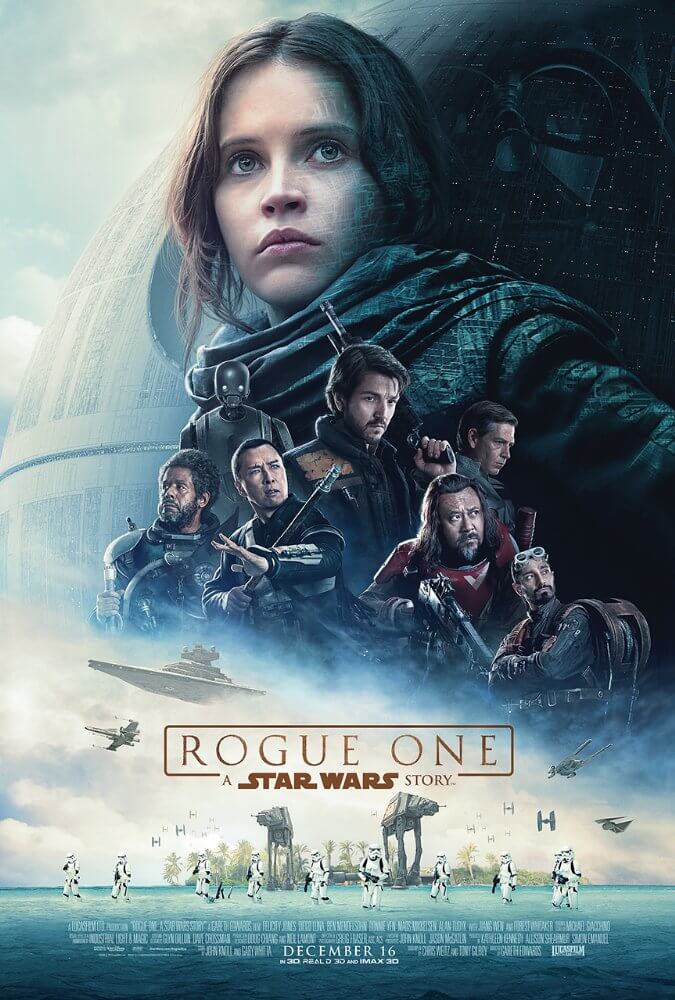 No. 03 – Rogue One: A Star Wars Story. A shocking turn of events, I know, a Star Wars film has made a top ten list two years in a row. This movie takes place in between Star Wars: Episode III – Revenge of the Sith and the original Star Wars: Episode IV – A New Hope. It follows a group of rebels and their attempt at securing the death star plans in hopes to destroy it. It stars Felicity Jones, Diego Luna, Forest Whitaker and Alan Tudyk. Gareth Edwards, who directed the cult sci-fi hit Monsters and the newest Godzilla, directed Rogue One: A Star Wars Story and did a fantastic job making it feel like the older trilogy instead of the newer one. This was another member of the billion dollar club and did an absolutely ridiculous five-hundred and twenty nine million domestically. It scored a 85% Critic Review on Rotten Tomatoes and got an 'A' rating on Cinema Score.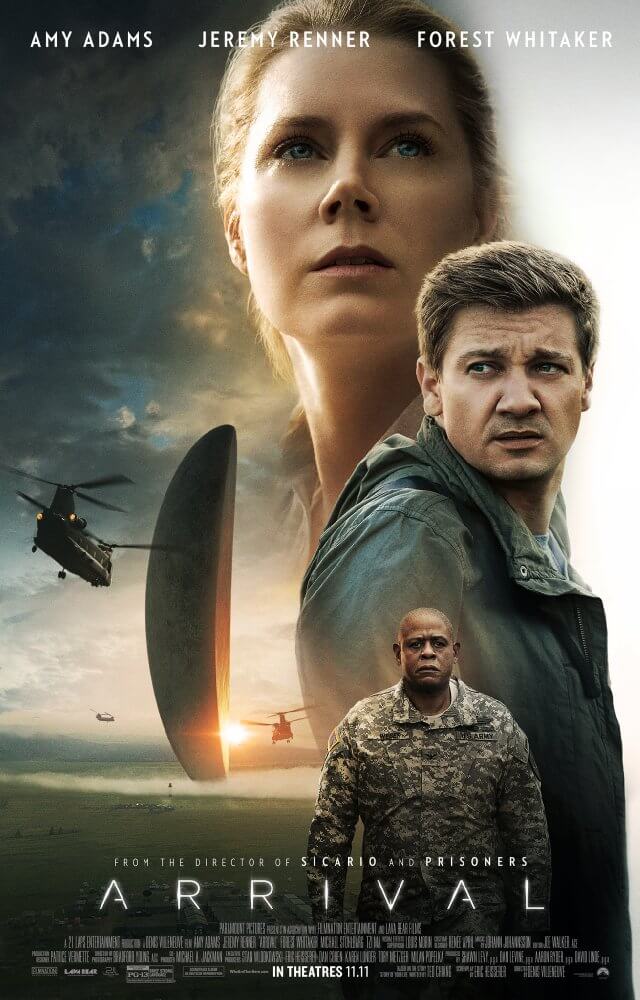 No. 02 – Arrival. This movie was a sleeper hit that I believe no one was expecting to be as good as it ending up being. It is a sci-fi film that hits more on the human element but still remains a sci-fi film and it does this better than most movies I've seen. The question that you end up asking yourself at the end is one of the hardest questions I think someone could ask you. It stars Amy Adams, Jeremy Renner and Forest Whitaker and was directed by Denis Villenueve (Sicario, Prisoners). It just missed out on our 98% club by scoring a 94% Critic Score on Rotten Tomatoes and an 81/100 on Metacritic. It didn't do as well as some of our others on the list but it still came in over double it's budget at just over one-hundred million dollars at the box office here in the states.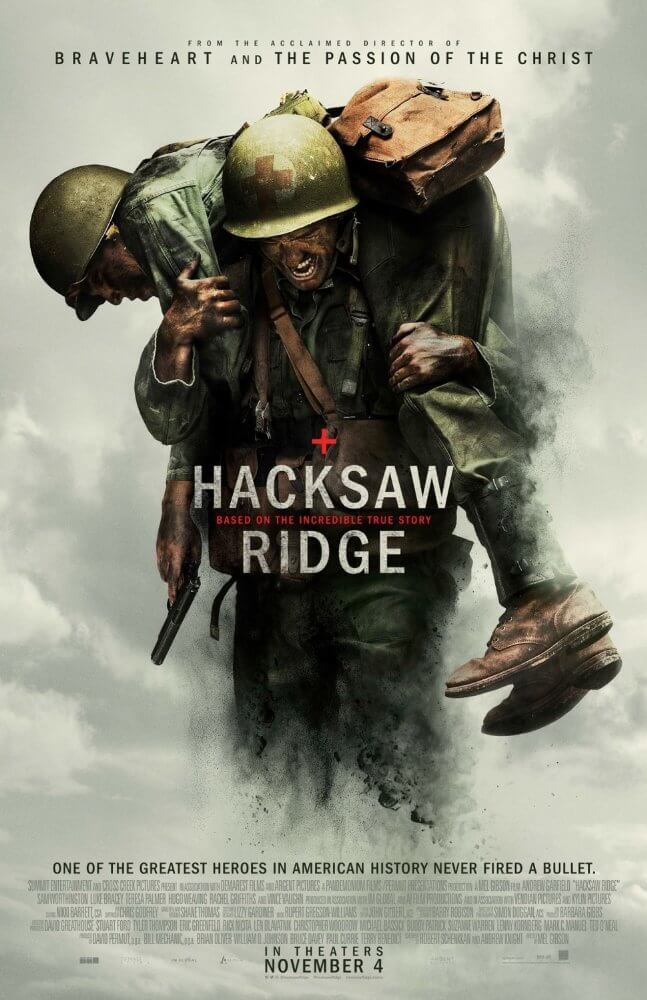 No. 01 – Hacksaw Ridge. Who would've thought Mel Gibson, after everything he's gone through publicly and on screen that, after a ten-year absence from directing, would come out with a film that, personally and arguably, is the best war film since Saving Private Ryan. This epic World War II affair is based on a true story about a combat medic who was a conscientious objector and ended up saving the lives of quite a few soldiers during the battle at Hacksaw Ridge in Japan. Andrew Garfield, Vince Vaughn, Sam Worthington and Hugo Weaving star in this epoch of one man's treacherous journey in basic training and on the field of battle. It scored a fantastic 86% Critic Score on Rotten Tomatoes and got a 71/100 on Metacritic. It also did a modest sixty-seven million at the box office.
There are a few extra movies I'd like to give a quick honorable mention to as well: The Witch, The Nice Guys, Everybody Wants Some!!, Silence and Finding Dory. While these five didn't make the list, they were still fantastic films that cover a various selection of genres. If you haven't seen all of any of these films, I highly suggest you go see them if they're still in theaters or, at the very least, buy them immediately.
All photos courtesy of IMDb.
We are influencers and brand affiliates.  This post contains affiliate links, most which go to Amazon and are Geo-Affiliate links to nearest Amazon store.
I'm 28 and currently living in upstate New York. I'm an amateur review writer, mostly for movies, and I'm looking to take it to the next level.