We are influencers and brand affiliates.  This post contains affiliate links, most which go to Amazon and are Geo-Affiliate links to nearest Amazon store.
The future of mobile data and connectivity has finally arrived. Many of us will be slowly making the switch from a 4G mobile network to the long-awaited 5G. That wait will soon be over as many companies have already introduced their new line of 5G devices that will support the new network. Here, I will be showing what I believe to be the top 3 phones that will be among the first to support 5G.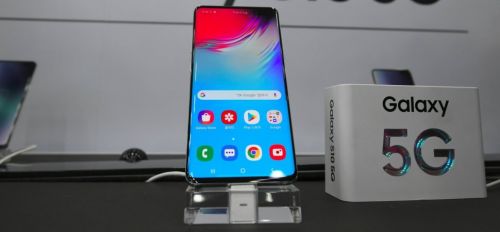 1. Samsung Galaxy S10 5G
This I would have to say is a personal favorite of mine. Being as that I am a huge fan of Samsung and their products, the Galaxy S10 5G is, in my opinion, the way to go when it comes to starting out this new generation of mobile network devices. The S10 5G comes built-in with a 6.7-inch Infinity Display that looks absolutely gorgeous as well as and very impressive 4,500 mAh wireless PowerShare battery. The battery is very amazing because it allows you to share your battery power with that of another user that is also using a Galaxy S10 device by just placing their phone on top of the back of the S10 5G. As far as the 5G goes that really depends on where you are when it comes to using it as 5G isn't nationwide yet. The device launched in the UK and in the US in June and is the pricest of the 5G units coming it at $1,299 for the 256GB and $1,399 for the 512GB version. The device can be found on Verizon, AT&T, and T-Mobile and it is unsure whether or not the device will make an appearance on Sprint. The S105G also comes with Gorilla Glass 6, aluminum frame with a premium finish as well as IP68 waterproofing.
The Galaxy S10 5G does come in three different colors featuring a Crown Silver, Majestic Black, and Royal Gold style all of which look quite beautiful on the S10 5G.
Device Specs:
Weight: 198g
Dimensions: 162.6 x 77.1 x 7.94mm
OS: Android 9
Screen size: 6.7-inch
Resolution: QHD+
CPU: Octa-core chipset
RAM: 8GB
Storage: 256GB/512GB
Battery: 4,500mAh
Rear camera: 16MP + 12MP + 12MP + 3D
Front camera: 10MP + 3D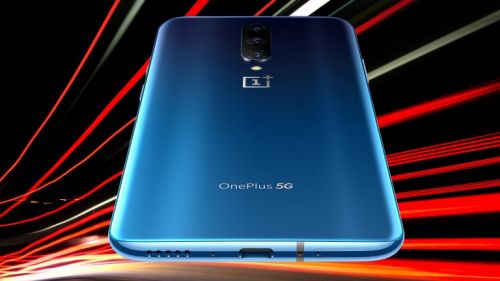 2. OnePlus 7 Pro 5G
OnePlus has been making some very quality devices in the past three years and the OnePlus 7 Pro 5G is essentially more or less just a network upgrade version of the OnePlus 7 Pro. The devices look very similar with really no differences except that 5G has the more powerful network. This device comes packed in with Android 9 which has a very slick interface on the 7 Pro. The quality of the device itself is one that is very sturdy and built to last for those that might be concerned about a phone that will only last until the next model that is something you will not have to worry about here. The price is not currently known as of yet since the 7 Pro 5G is currently only available in the UK. However, OnePlus did mention that their 5G device is looking to be around $300 to $400 more than the regular 7 Pro. There is no release date yet except that OnePlus stated the device is coming "soon" with the first US carrier to debut the phone will be Sprint.
However, with the sheer amount of success that the 7 Pro has already shown, I am very confident that the 5G model will be just as, if not more so, successful once it releases here in the US.
Device Specs:
Weight: 206g
Dimensions: 162 x 75 x 8.8
OS: Android 9
Screen size: 6.67-inch
Resolution: QHD+
CPU: Snapdragon 855
RAM: 6GB/8GB/12GB
Storage: 128/256GB
Battery:  4,000mAh
Rear camera: 48MP + 8MP + 16MP
Front camera: 16MP
Waterproof: No official rating
Headphone jack: No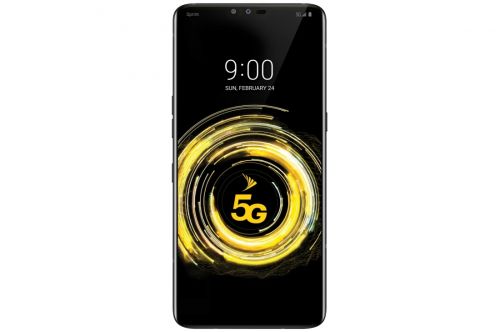 3. LG V50 ThinQ 5G
LG has been one of the leaders in the mobile phone department right alongside their TV market and they are showing no signs of slowing down by already releasing a 5G device. The V50 ThinQ 5G is a device that was absolutely built by LG with 5G in mind. The V50 is available right now on Sprint for $1,152 and on Verizon for only $1,000. The device features a 6.5-inch OLED display, three cameras that include a wide-angle and a telephoto lens as well as the Snapdragon 855 chipset and two front-facing cameras. With all these features packed into this device including 5G, it makes for one great starting point into the new network without having to spend too much money. The only downside is that Sprint's 5G network is not in many cities at the moment so it may be worth waiting until the coverage area is a bit better but this is still a wonderful device that is going to give you those fast speeds that you are looking for at a budget-friendly price.
Device Specs
Carrier: Verizon and Sprint
Camera Resolution:
Triple Rear Cameras: Standard Angle: 12 MP; Super Wide-Angle: 16 MP; Telephoto Zoom: 12 MP. Dual Front Cameras: Standard Angle: 8 MP; Wide-Angle: 5 MP
Screen Resolution: 3120 x 1440 pixels
Processor: Qualcomm Snapdragon 855 Octa-core (up to 2.84 GHz x 1 + 2.42 GHz x 3 + 1.79 GHz x 4)
Storage: 128 GB (up to 103 GB usable*)
So for those looking for some of the best 5g devices there you have it. Just be aware that 5G isn't nationwide just yet so there is no rush to find a device if you are not interested in the ones I mentioned above. Once the 5G network goes nationwide you can expect to find some great
deals
on devices with carriers as well as other websites and you can find mobile phone
deals
over at
Fonehouse
and see which models they have for sale.
We are influencers and brand affiliates.  This post contains affiliate links, most which go to Amazon and are Geo-Affiliate links to nearest Amazon store.
I've been writing and covering many forms of entertainment such as comedy shows, and arcade bars as well as reviewing video games and more for the past decade. I love to write and I am blessed to be able to have the opportunities that I have had in the entertainment and technology fields.