We are influencers and brand affiliates.  This post contains affiliate links, most which go to Amazon and are Geo-Affiliate links to nearest Amazon store.
Is your child non-verbal or experiencing difficulty with speaking? Fear not! AAC devices are here to help, providing a lifeline of support and connection to those around them.
If you are unfamiliar with AAC devices, Augmentative and Alternative Communication (AAC) devices are physical devices or apps that serve to foster communication and interaction for non-verbal children. Often in the form of iPad apps, these tools allow kids to express their thoughts, needs, and emotions, thus enhancing their social skills and quality of life.
Some parents express hesitancy when considering AAC devices, thinking that if the child uses the device, they will be less likely to begin speaking normally. This is a fallacy. While you should always consult with your speech language pathologist, decades of research shows that, by using AAC devices, children can develop valuable communication skills which can nurture their ability to speak. Without a device, the child's developmental delays can widen compared to their peers.
Luckily, we have many such devices and tools now available. In this article, we've reviewed the top 5 AAC devices and noted which need-case each one is most suited for.
1. Proloquo2Go
Proloquo2Go is arguably the most popular AAC app for iOS devices, renowned for its user-friendly interface and extensive customization options. The app uses symbol-based communication, which is helpful for children who are non-verbal or have limited speech. With a vast library of symbols and voices, it allows kids to create sentences and communicate their thoughts effectively. The customization feature enables parents and therapists to adjust the app according to the child's individual needs and learning pace.
Proloquo2go is fairly expensive, but the fee is a one-time cost with a lifetime of updates. Some would argue that this is preferable to renting the software and paying a fee per month, indefinitely.
Customer support is excellent, with an average 4.8 star rating across 8,600 reviews.
All around, we give this our first pick, as it is a safe choice for children, teenagers and adults.
Available: iOS App Store
2. TouchChat HD – AAC
TouchChat HD is a full-featured communication solution for individuals who have difficulty using their natural voice. Available on iOS, it offers a variety of page sets, including those geared towards different ability levels and ages. The app supports text-to-speech and social media sharing, enabling children with autism to communicate and connect with the world around them. It also allows for the customization of buttons and layouts to suit individual preferences and needs.
TouchChat is a little bit simpler than Proloquo2Go, so if your child needs a minimal user interface, this option is probably for you.
While their reviews are mostly positive, TouchChat only has 21 reviews as compared to Proloquo2go's 8,600.
However, two reasons to choose TouchChat over Proloquo2go are if you need multilingual support, and if your budget is limited. TouchChat is approximately $100 USD cheaper than Proloquo2go, and the interface is still comprehensive and powerful, so this is a good choice for parents on a budget.
Available: iOS App Store
3. LAMP Words for Life
LAMP Words for Life is an AAC app designed based on the Motor Learning principles, aiming to give non-verbal children with autism a method to communicate effectively. The app is structured to enhance vocabulary and develop grammatical skills, making it suitable for a wide range of age groups and learning levels. With its consistent motor patterns for accessing vocabulary and its comprehensive library of words, LAMP Words for Life is instrumental in fostering communication skills.
LAMP Words for Life is a good option for parents who are concerned about their child learning how to use AAC devices instead of learning how to speak, as the motor learning principles will reinforce their speech and language development and can transfer over to verbal communication.
While it is positively reviewed, LAMP Words for Life had 56 reviews at the time of this writing.
The price point for LAMP Words for Life is on the expensive side, requiring a one-time purchase of $299.00 through the Apple App Store. This is similar to Proloquo2go, and approximately twice as much as TouchChat. However, the user interface is much more comprehensive than TouchChat, and the app comes pre-programmed so it requires minimal set up.
Available: iOS App Store
4. GoTalk NOW
Available on iOS, GoTalk NOW is a versatile AAC app that offers a range of customization options, making it suitable for children with diverse communication needs. The app allows for the creation of multiple communication books, with adjustable page layouts and buttons. With its intuitive design and a wide array of pre-recorded messages and symbols, GoTalk NOW ensures that children with autism can express themselves in various settings.
GoTalk Now is on the cheaper side, compared to the apps we have reviewed so far, but that doesn't mean it's not just as powerful. You will have to do some setup and customisation with GoTalk Now. If you are willing to do that, it will save you up to $200.00 USD as compared to an app like LAMP Words for Life.
The interface is easy to use, with a wide range of pre-programmed words. Customers rate GoTalk Now positively.
Available: iOS App Store
5. Snap + Core First
Snap + Core First is a symbol-based AAC app available on Windows and iOS platforms. The app is designed to be user-friendly and grow with the user's evolving communication skills. With its Core First approach, it aids in building communication skills from basic to more complex levels. The app features a large grid selection, customization options, and goal-setting tools, making it a comprehensive solution for children with autism.
While AAC apps are commonly known as AAC devices, due to the naming convention before apps were so popular, Snap + Core First is one of the only AAC options that you can get a dedicated device for. Made by Toby Dynavox, in addition to the iOS and Windows app version, Snap + Core First can be bought as a dedicated device featuring a long battery life and state of the art eye gaze tracking.
While the app version is on the expensive side, coming in at around $220.00 USD, it supports about 20 languages and has a very intuitive interface.
Additionally Snap + Core First has a number of glowing reviews, not only from users but from clinical researchers.
Snap + Core First is a solid alternative to Proloquo2oGo or LAMP Words for Life.
Available: iOS App Store and Windows Store
Bonus: Track your therapy process
If your child is undergoing speech therapy, you will likely want a way to be able to track their improvements over time. For this, we recommend SpeechFit. With a range of measurement tools, annotated audio, session notes, and rich, interactive charts, you'll have everything you need to see how your child is progressing over time. SpeechFit is free to use.
In summary, AAC devices are indispensable tools that break down communication barriers for children with autism, offering them the opportunity to interact, learn, and build relationships. By exploring these top 5 AAC devices, parents, educators, and therapists can find the most suitable communication tool to support the unique needs of every child with autism. The journey towards improved communication and increased independence starts with the right device, opening up a world of possibilities for children to express themselves and connect with others.
We are influencers and brand affiliates.  This post contains affiliate links, most which go to Amazon and are Geo-Affiliate links to nearest Amazon store.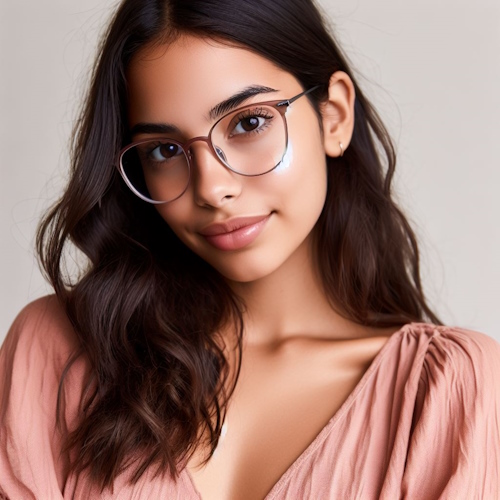 My name is Alice and I have been into gaming since I first got the Nintendo 64 in late 1996 and enjoy writing about all things relating to entertainment, gaming and streaming. Lately you can find me playing mostly MMO's like WoW, FFXIV or Black Desert Online when I have time to game.