Ah, there's no video watching site like YouTube. Its just the sheer amount of content already available that attracts viewers and makers, and it isn't a surprise that so many Video game commentators have been popping up lately. From people who are just doing it for fun to 'YouTube Stars' who do it as a job. Finding the commentator that you're gonna like from hundreds is a hard thing to do, therefore we've compiled a little list of some of the most famous and hilarious commentators on YouTube. Just remember that this is my personal opinion, if you think that your friend with 5 subs is better than the people on this list, then that's your opinions, and if your friend really is that good, who knows, maybe in the next few years he'll be in a list like this!
5.  Uberhaxornova
James Richard Wilson, Jr, better known as Uberhaxornova, or simply Nova. He is most popular for his rage while playing video games and failing; and for 'being a jerk', according to himself. He started out in 2008 with Machinima video and commentaries. Eventually he started doing  playthroughs and commentaries. He is part of a gaming team called Creatures.
4. KSIOlajidebt
Olajide Olatunji, sometimes, simply knows as KSI, is best known for his Fifa gameplay videos. He plays it with his family members including his brother, Deji. He has recently started uploading Horror games as well. He uploads weekly and is quite funny at times. Though I am personally not a fan of his, I added him since he is in the higher ranks of YouTube Commentators.
3. penguinz0 (Cr1TiKaL)
Cr1TiKaL's name is not known, he is famous of his monotonous tone and repetitive use of profane words. He is considered one of the very best and funniest YouTube commentators. You should definitely check him out. Though the 'dry' humor might not appeal to you, its worth a shot.
2. TobyGames
Toby Joe Turner, or better known as Tobuscus on his channel TobyGames, usually plays all sorts of games.  Mostly focusing on comedic aspects. Toby owns 3 YouTube channels. He has played in several Movies as well. He is an all round nice guy from what I've seen. His videos are funny as well as staying away from too much profanity.
Notable Mentions Before #1
1. PewDiePie
Before all the hate starts flowing, let me make this quick. Felix Arvid Ulf Kjellberg better known by his stage name, Pewdiepie and sometime referred to as The King Of YouTube, is one of the funniest commentators I've seen. Now, that isn't the reason he is on the top of the list, to me he feels extremely humble and modest as well. He recently donated $1,000,000 (a million dollars) to charity, and the best part about him and his channel that even after all that fame and even a World Record, he hasn't changed the way he makes his videos. He also continues to appreciate the fans, something not every YouTuber does.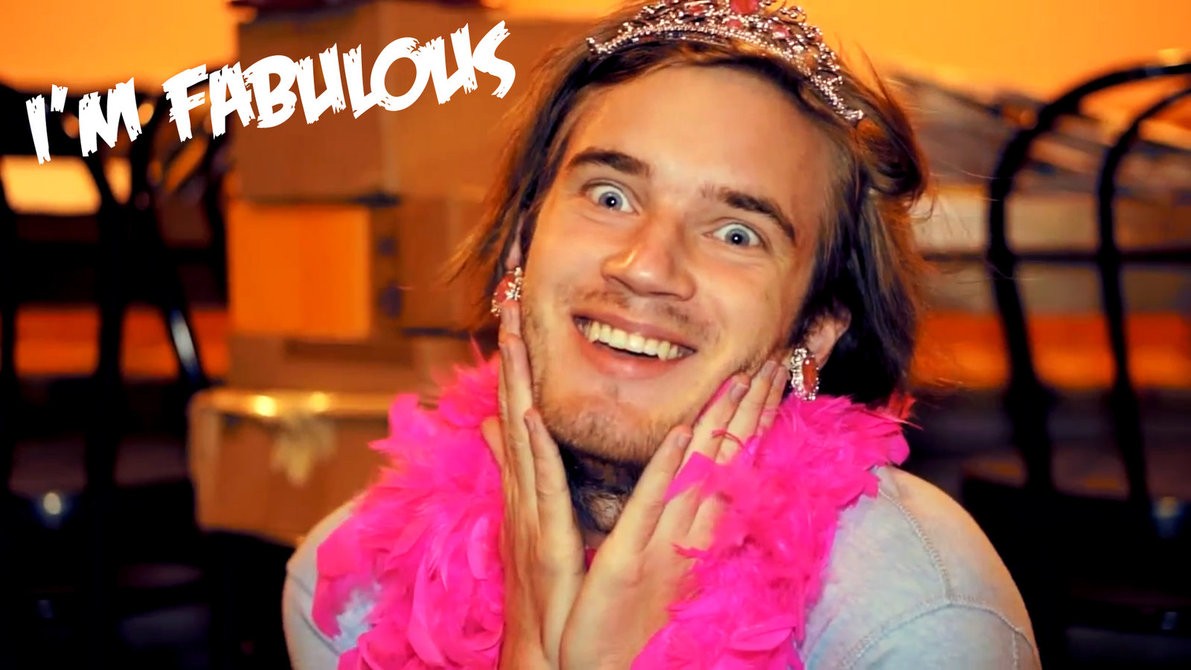 I hope you found this list interesting, if you didn't then make sure to tell us about you favorite YouTuber!
I'm a teenager, trying to earn a few extra bucks to keep my gaming and tech dreams up to date, Hence I'd appreciate it if you'd read/share and comment on my articles. I've been writing for this website for about a year now and have finally collected enough to buy this ( http://imgur.com/a/fYqPC ) I always welcome feedback and constructive criticism. I prefer writing about the latest gadgets and the happenings in the gaming world.