We are influencers and brand affiliates.  This post contains affiliate links, most which go to Amazon and are Geo-Affiliate links to nearest Amazon store.
Let's make it clear with the definitions first. Mostly, people not connected with educational businesses tightly enough tend to think that Edtech means different online courses and webinars. That's a delusion.
Edtech stands for "Educational Technology" and means the overall practice of implementing non-standard ideas and technological solutions in education. The purpose is obvious: to help students gain knowledge more effectively. If you are a college student, it can also be effective for you to check paper help reviews and consider using the offered services. By the way, can we call this "edtech"?
The market of edtech is stably growing, and the number of apps increases as well. Here below are the eight best applications I think every student would be happy to try out. And what you shouldn't try out in any case are some writing assistance sites. Check one of the my assignment help reviews to understand what I mean.
Now, let's finally get to our list of apps.
Thunkable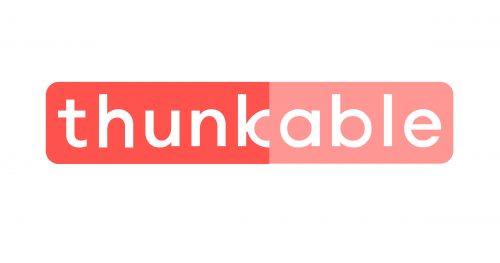 A freeware, simple online instrument of Thunkable lets students find out ways to assemble smartphone applications. The implemented code creating tool is of a "drag-and-drop" nature, which means it is extremely comfortable to use.
It is possible to test and adjust the created software on appropriate Android or iOS-based gadgets at once. Students not possessing enough experience can try remixing the codes that already exist before they start coding from "zero".
Flipgrid

This app is the instrument providing teachers and students with the opportunity of video conversations. A professor states a question, and then every student uploads a video answer. Student-focused studying concepts are mixed with some most wanted features of social media networks here in Flipgrid. Students can go on with their communication through providing discussions, replies, shares to all the published vids.
This tool is a perfect solution allowing the professor to let EVERY student participate in discussions, not only the regularly active excellent learners. That's a solid way to improve education effectiveness, isn't it?
MindMeister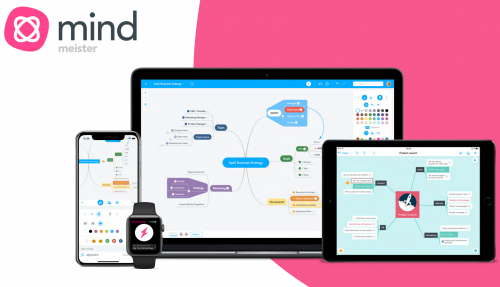 Mind-mapping is a widely accepted and time-checked way for everyone to create plans, make notes, come up with new concepts, etc. The MindMeister app gives this idea a new development spin: it turns individual mind-mapping sessions into a group, teamwork-based activity.
The opportunity to work together with classmates in real-time mode simultaneously with listening to the professor's explanations is great. Cooperating with group project crafting when everyone is at home is even better, especially regarding the current reality of the Covid-19 pandemic. You'll definitely like MindMeister.
VidCode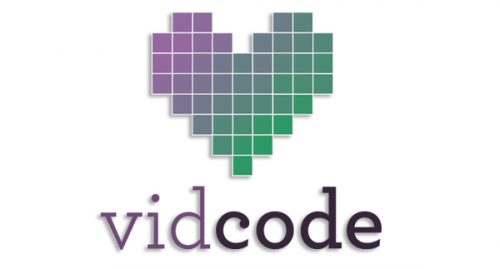 VidCode is the platform for coding online via videos. Yep, students of middle and high schools gain the opportunity to learn programming with visuals.
VidCode is a startup under women's ownership and operation. It attracts students with the possibility to start special and original projects: creating filters for Instagram photos, making new funny memes, implementing some video editing ideas using YouTube references, etc. Despite originally developed as a female-encouraging tool for girls to study programming, VidCode works for every student equally well.
Thinglink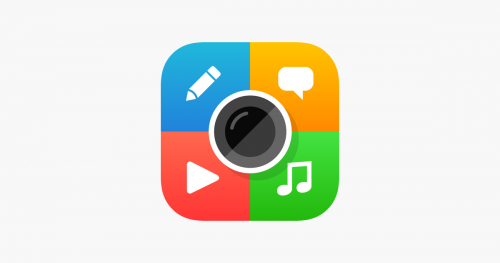 The especially involving application based on storytelling, Thinglink encourages students' self-expression and lets them show their knowledge improvement through digital media instruments. The toolkit lets every student link web-based videos, audios, and images to craft outstandingly interactive presentations. It is possible for students to use their media files and pictures via this application.
Edpuzzle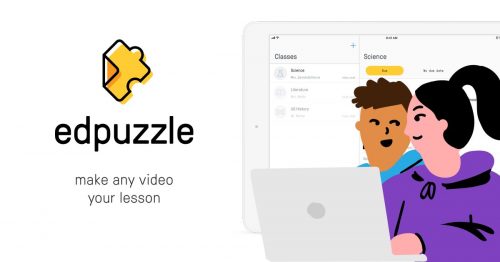 This app is one more interactive instrument to edit videos. Professors can use it to unite different sources of texts, audio records, references, and quizzes into Khan Academy, TED Talks, or YouTube-like videos. It will be a lot of fun for students to create and share their visual lessons with classmates, too.
Smiling Mind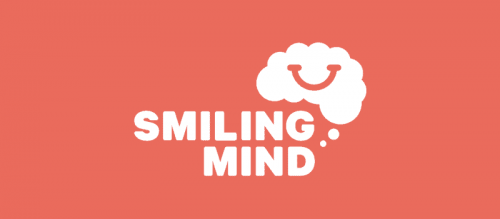 We all frequently tend to underestimate the difficulty of emotional and social challenges that a student (or anyone else) may face regularly. Staying informed about one's mental state, and knowing how to maintain it is critical for a person to be able to deal with those trials. Smiling Mind is a freeware software called to improve the mental being of school students.
Vialogues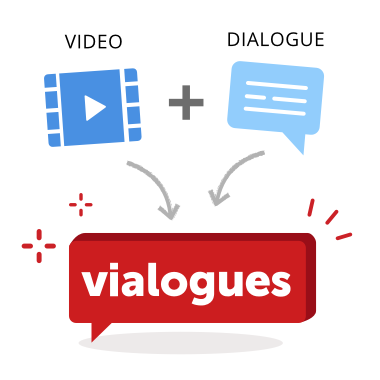 And the last app for today is also based on videos. Vialogues is a studying instrument allowing participants to combine video content with an actual real-time conversation. Students (or professors) can upload short movies and invite other community members to check the contents and interact with them via questions, comments (time codes available), surveys, etc.
Just like Flipgrid, this instrument is an additional cool opportunity for students to start and continue dialogues and conversations beyond their classrooms. For instance, someone might find it useful to share this customwritings review with mates (make sure your professor doesn't see it). In turn, teachers and professors would probably want to use Vialogues to provide students with the possibility to check the projects of groupmates and comment on them.
These were eight edtech apps worth your attention in 2020.
Keep up with the technological progress, and never stop learning new things. Your mind needs it!
We are influencers and brand affiliates.  This post contains affiliate links, most which go to Amazon and are Geo-Affiliate links to nearest Amazon store.
I am interested in all things technology, especially automation, robotics and tech that helps change how society will live in the future.