We are influencers and brand affiliates.  This post contains affiliate links, most which go to Amazon and are Geo-Affiliate links to nearest Amazon store.
Mobile gambling is something that has been increasing in popularity year after year and it seems as though 2018 won't be seeing any sort of cool down on this either. With popularity spikes come certain trends too, and the mobile gaming industry certainly has a few of those to currently access and also look forward to as the year progresses. In fact, the whole mobile gaming industry is set to surge ahead as 2018 continues on, so let's kick of this look at the top trends in mobile gaming for 2018 with that.
Mobile Gaming Tokenization
It's true to say that just a few years ago, cryptocurrencies such as Bitcoin hadn't even been heard of by most people. However, that's a completely different thing today, as it's always in the news for its market standing. As far as tokenization is concerned, this relates to the creation of the cryptocurrency coins. It not only relates to their creation though. Instead, it's about finding some sort of utility case for them. That's why mobile gaming is currently undergoing initial implementation of such a concept, attempting to craft currencies that can stitch in-game purchases across multiple titles. In this instance, should a player purchase resources in one game of a developer, but would like to transfer that value over to another game that they wish to play, tokenization may provide the ability to do this. 2018 could be the year that this comes to fruition, with other cryptocurrency possibilities being brought to light alongside it.
Social Gambling
Social gambling may have originally related to wagering amongst friends in a non-public area, but today, it relates to social media gambling. In fact, some of today's most popular games can be found via Facebook, for example. While this has seen a steady rise over its years of activity, 2018 is set to be a breakthrough year for it. Some of the most popular social gaming options include free online slot machines, free Texas Hold'em poker and free blackjack. It's actually a $4.4 billion industry – or at least, by 2017 figures it is. This year, social gambling is expected to continue its rise to dominance, due to the fact that it's also accessible via mobile devices, not just computers. In fact, certain online sites are able to directly link players to these free social games. This means that those who are interested in social gambling can locate such games very easily.
Virtual Reality Leads to Augmented Reality
Virtual reality gaming is actually still quite a big deal when it comes to any kind of gaming today. This is also true of the mobile gaming world, with the movement for mobile virtual gaming going ahead. However, an even bigger deal than VR is AR, or augmented reality. Mobile devices actually lend themselves to AR a lot more than VR. Of course, certain steps into this area have been undertaken already – you only need to look at the success of early efforts such as Pokemon Go. This superimposes computer-generated imagery on top of a user's view of the real world and it is games like this that 2018 and beyond looks to see flourish.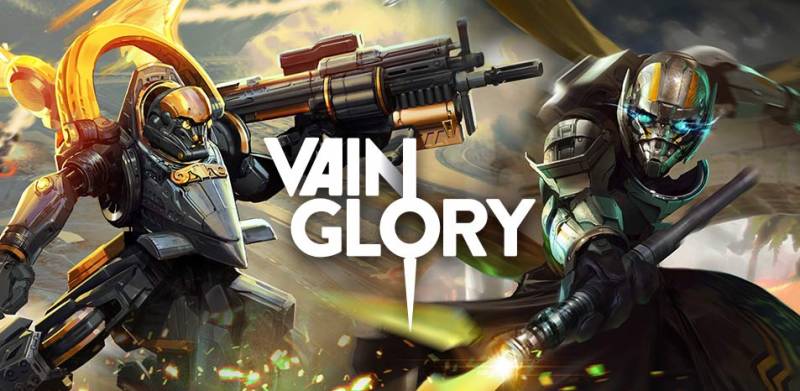 A Further Increase in the Popularity of eSports
eSports burst onto the scene in more recent years and instantly made a splash. It seems as though 2018 won't see any sort of slow down in this area either. In fact, eSports are set to provide many breakthroughs when it comes to mobile gaming. It's already an industry that is growing year-by-year, and especially in the mobile gaming sector. Games such as Vainglory and Clash Royale are making their mark in the eSports division. In fact, the first ever Vainglory World Championships were held back in December of 2016, and the industry has continued to climb since that time. It's not really surprising considering how many people now own a mobile device. Games like Vainglory and others in the eSports sector are so intriguing that more and more gamers are opting for smartphones and tablets as their primary gaming devices. The future of eSports could actually end up dominating the mobile sector as 2018 progresses and remain in such prime position for the next few years.
We are influencers and brand affiliates.  This post contains affiliate links, most which go to Amazon and are Geo-Affiliate links to nearest Amazon store.
I am interested in all things technology, especially automation, robotics and tech that helps change how society will live in the future.