Have you ever wanted to have a touch screen laptop but couldn't afford it? What if I told you that you can have a touch screen laptop without buying a costly laptop with touch functionality. Airbar has got you covered as this device can turn any laptop screen into a touch screen. Let's have a closer look shall we?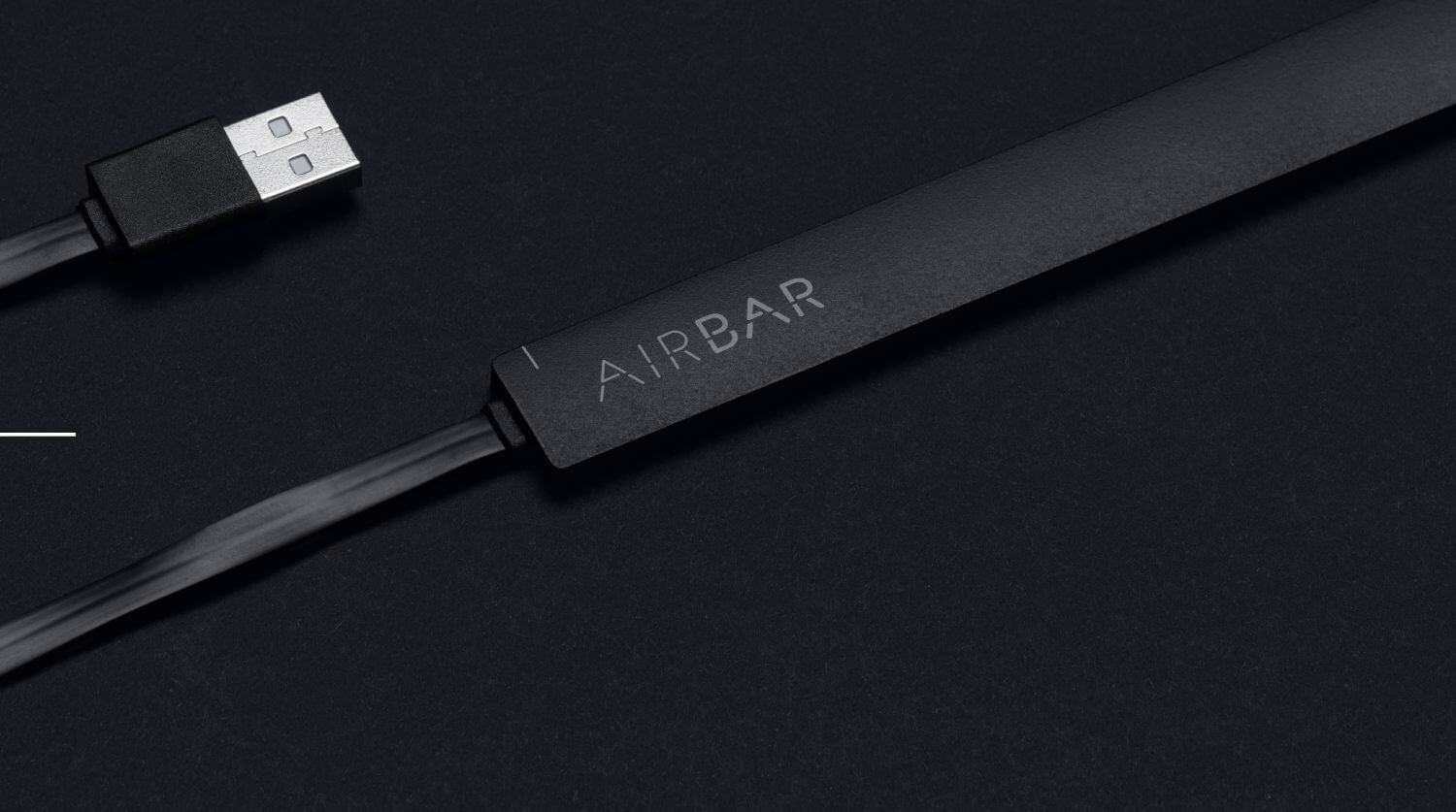 Airbar is a product developed by Neonode. It is a device that sticks to the bottom of your laptop screen with the help of magnets on each side. Once it's attached, just plug it into a USB port. Done! It's plug and touch. There is no need for a manual or any external software installation. Just plug it in, and you have a touch screen laptop.
Specifications
Display Size Supported:6", with an aspect ratio of 16:9
Width:5 mm
Length:373 mm (Airbar 15.6")
Height:17 mm (requires 20 mm mounting surface for 3 mm between Airbar and display)
Cable length:243 mm
Weight:55 g
How does the Airbar work?
It basically projects an invisible light field all over your screen. So when your finger breaks the light, you can interact with the screen. So if any object touches the screen, be it a pen, a brush, chopsticks or anything physical, you can use it. The Airbar will work on any laptop which is powerful enough to run windows 8 or windows 10. That's all that is needed for the Airbar to work. The Airbar comes in sizes of 15.6, 14, and 13.3 inches.
Let's look at some of its features.
Features
Gestures– With the Airbar, you can use gestures like pinch, swipe, zoom and scroll. You can pinch your screen with the help of multi-touch to zoom in and zoom out, and swipe your screen to scroll up and down.
Responsive touch– The touch of the Airbar is pinpoint and very precise. That is if you are using the compatible Airbar for your screen size. Don't expect to get proper touch response if you are using a 15-inch Airbar on a 13-inch laptop screen.
No battery consumption– The Airbar does not really consume any power, or consumes little to negligible amounts of your battery's power. So there's no problem of the Airbar draining any of your laptop's battery.
Plug and touch– Like I mentioned above, there is no software needed. Just plug in and its ready to use.
Check out this video to watch the Airbar in action-
Conclusion
For a price of $69, I would say it's definitely worth its price. You can literally turn your laptop into a touch screen. No need to buy a touchscreen laptop. I am not saying that touch screen laptops are of no use anymore, but if you aren't willing to spend money on a touch screen laptop, then this here is the perfect choice for you.